As the strike by SAG-AFTRA members continues, the union has granted waivers to at least 29 independent film and TV projects, allowing them to proceed with production despite the ongoing labor dispute. These approvals signal a notable step forward for the independent entertainment sector, with esteemed titles like "Mother Mary" starring Anne Hathaway and Michaela Coel, and "Flight Risk" featuring Mark Wahlberg and directed by Mel Gibson among those given the go-ahead.
Amid the backdrop of contract negotiations and industry-wide issues, these green lights offer a glimmer of hope for filmmakers and actors eager to continue their creative endeavors during the strike. From thrilling action-packed features to heartwarming dramas, the following productions like "Death of a Unicorn" have continued to forge on.
Aguadilla
"Aguadilla" is a feature film produced by Abla Films LLC and is set to begin filming in late June 2023 in San Juan, Puerto Rico. The movie follows the story of two migrants who deceive a disabled landowner by pretending to have a personal relationship. As they embark on their swindle, the film explores themes of identity, trust, and the complexities of human relationships against the backdrop of the vibrant Puerto Rican landscape. With Tim Sparks as the producer, "Aguadilla" promises to be an intriguing and thought-provoking cinematic experience.
Bob Trevino Likes It
"Bob Trevino Likes It" is an emotionally stirring feature film set to begin filming on May 4th, 2023, in Kentucky, produced by Laymon's Terms and Chosen Family LLC. The movie revolves around Lily Trevino, a caring young woman abandoned by her parents, and Bob Trevino, a selfless man working hard to support his wife. Inspired by a true story, the film explores the power of unexpected connections and small acts of kindness in healing past wounds and finding extraordinary love. Tracie Laymon takes on the roles of writer and director, while Sean Mullin, Tina Carbone, and Edgar Rosa serve as producers. The film boasts an impressive cast, with French Stewart bringing his talent to the production. "Bob Trevino Likes It" promises to be a heartwarming and uplifting cinematic experience, celebrating the importance of genuine human connection.
Bride Hard
"Bride Hard" is an action-packed feature film scheduled to begin filming on July 6th, 2023, in Savannah, GA, produced by Bride Hard Films LLC. The film, directed by Simon West, features an ensemble cast led by the talented Rebel Wilson. The thrilling tale follows lifelong best friends Sam and Betsy, who make a pact to avoid marriage due to their troubled pasts. Two decades later, as Betsy prepares for her extravagant bachelorette party in Barcelona, little does she know that Sam is an undercover CIA agent on a mission in Spain. When Sam's duty interferes with the celebrations, Betsy replaces her with the haughty Vanessa as her Maid of Honor. However, when dangerous criminals infiltrate the wedding venue, Sam's spy skills come to the forefront as she battles the intruders and foils their plans. Through her heroics, Sam not only saves the day but also restores her friendship with Betsy, ensuring a memorable and successful wedding celebration. "Bride Hard" promises to deliver thrills, humor, and a heartwarming story of friendship and loyalty.
The Chosen
"The Chosen" is an upcoming series set to premiere on June 15th, 2023, co-produced by VidAngel and the CW network, with filming beginning on March 27th. The production is handled by The Chosen Texas, LLC, with locations in Midlothian, TX, and Goshen, UT. The series is produced by Chad Gundersen, Chris Juen, Jamie Elliott, and Ralph Portillo. The creative team behind "The Chosen" includes writers and producers Dallas Jenkins, Ryan Swanson, Tyler Thompson, and Mark Sourian, with Dallas Jenkins also serving as the director.
"The Chosen" continues the epic tale of Jesus and his disciples after he delivers a life-changing sermon that leaves the world in awe. The story revolves around all twelve disciples, including the newcomer Judas, as they are ready to follow Jesus to the ends of the earth. However, challenges and struggles lie ahead for each disciple. Matthew grapples with estrangement from his family, Andrew visits an imprisoned John the Baptist, and Mary and the other women must find a source of income. Simon and Eden, too, face personal costs in their journey of following Jesus. As their faith is tested, Jesus sends them out two by two to preach and perform miracles without his direct presence. "The Chosen" promises to delve deep into the personal journeys of the disciples and their commitment to Jesus, making it a compelling and enlightening series.
Death of a Unicorn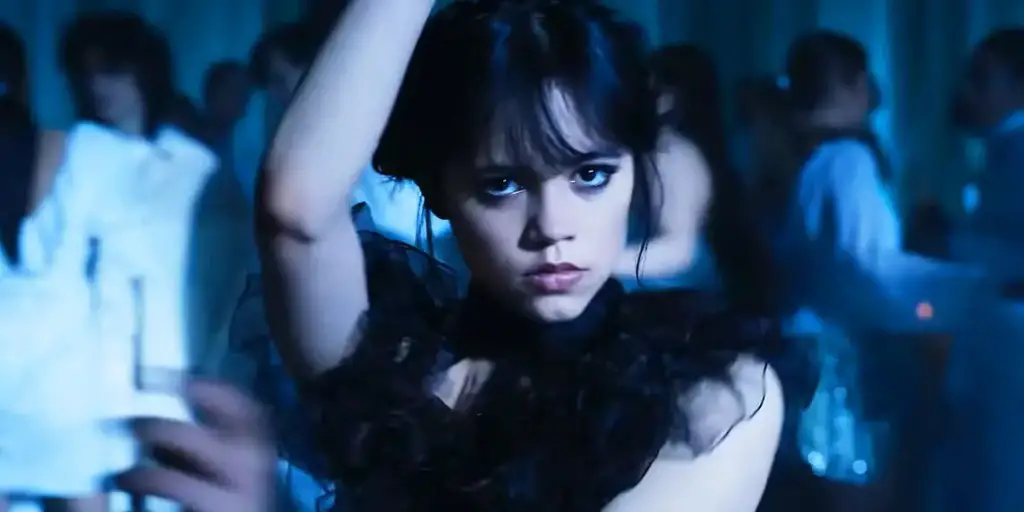 "Death of a Unicorn" is an upcoming feature film scheduled for release on April 27th, 2023, produced by A24 and Monoceros Media LLC. The filming of the movie commenced in Budapest, Hungary. The film is produced by Lucas Joaquin and Ari Aster, with Alex Scharfman serving as both the writer and director.
The story revolves around Elliot (Paul Rudd) and his teenage daughter Ridley (Jenna Ortega), who are en route to a crisis management summit with Elliot's bosses, the powerful pharmaceutical tycoon Dell Leopold and his family, in a remote wilderness. However, their journey takes an unexpected turn when they accidentally crash into a Unicorn. Soon, the Leopold family discovers the Unicorn's magical properties, with its flesh, blood, and especially its horn, possessing supernatural curative abilities. The Leopolds seek to exploit these mystical properties for their benefit. As the story unfolds, Elliot and Ridley find themselves entangled in a gripping tale of greed, survival, and the struggle to protect a magical creature from exploitation.
"Death of a Unicorn" promises to be a thrilling and enchanting film, exploring the ethical dilemmas and moral complexities that arise when humanity encounters the extraordinary forces of the supernatural world. With a talented cast led by Paul Rudd and Jenna Ortega, and a compelling storyline that blends fantasy and drama, the film is poised to captivate audiences and delve into thought-provoking themes.
A Desert
In "A Desert," a once-celebrated photographer, facing the weight of creative stagnation and a yearning for the brilliance of his past work, embarks on a soul-searching road trip through the awe-inspiring landscapes of the American Southwest. With the hope of recapturing the magic that once defined him, he sets out on a journey of self-discovery, accompanied by his devoted wife and an enigmatic private detective. As they venture deeper into the vast and mesmerizing expanse of the California Desert, they find themselves unraveling not only the mysteries of the captivating scenery but also the dark and chaotic underbelly of America. Boundaries blur, reality intermingles with illusion, and the trio becomes unwittingly entangled in a nightmarish odyssey, where the pursuit of artistic redemption takes them on a path filled with danger, uncertainty, and profound introspection. "A Desert" promises a gripping exploration of the human psyche, the complexities of relationships, and the ever-shifting landscapes of identity, all set against the breathtaking backdrop of the haunting and mysterious California Desert.
Dream Devil
"Dream Devil" is an intriguing feature film produced jointly by Outhouse Production Films and Lee Film Company. The film is set to be released on an as-yet-unannounced date, with filming taking place from July 19 to August 5 in the picturesque town of Tamaqua, Pennsylvania. The production is led by producers Ozz Gomez, Jason Lor, Kayla Lynn Tang, Im Ung, and Henry Wong.
The captivating fantasy tale follows the journey of a middle-aged man who has been plagued by a series of misfortunes, leading to the loss of everything he once held dear. His life, now at a dead-end, takes an unexpected turn when he stumbles upon a peculiar medallion. As he explores the mysterious artifact, he soon discovers that its allure goes far beyond its initial appearance.
As the man delves deeper into the secrets of the medallion, he realizes that it possesses otherworldly powers that grant him the ability to shape his reality and fulfill his deepest desires. However, with great power comes great responsibility, and he must navigate the moral complexities of wielding such supernatural abilities.
"Dream Devil" promises to be a captivating and imaginative film that explores the boundaries between fantasy and reality. With a talented cast, including Lillo Brancato, Nicholas Turturro, Nestor Serrano, Gonzalo Menendez, Darlene Tejeiro, Teresa Navarro, and Billy Blair, the movie is sure to deliver compelling performances and take audiences on an enthralling journey of self-discovery and empowerment.
Set against the backdrop of Tamaqua's scenic landscapes, the film is likely to visually transport viewers to a world of wonder and magic. As the protagonist learns that not everything that glitters is gold, "Dream Devil" offers a thought-provoking exploration of the human desire for change and the consequences of pursuing one's dreams without caution.
Dust Bunny
"Dust Bunny" is a captivating feature film presented by Hero Squared and Dust Bunny Productions, LLC. The film is set to take audiences on an exciting adventure and is scheduled for release on an undisclosed date. The filming is set to commence on June 25 in various locations throughout Hungary.
The movie boasts an impressive lineup of producers, including Basil Iwanyk, Erica Lee, Daniel Kresmery, Jonathan Halperyn, and Victor Moyers. The visionary Bryan Fuller takes on the roles of both writer and director, ensuring a compelling and unique storytelling experience.
"Dust Bunny" introduces us to Aurora, an inquisitive 8-year-old girl with a vivid imagination. Convinced that the "Dust Bunny" monster residing under her bed is not a figment of her imagination but a genuine and dangerous threat, she becomes deeply concerned for her safety. One night, Aurora believes she witnesses the creature attack and consume her foster parents, plunging her into a world of fear and uncertainty.
Seeking aid, Aurora turns to her mysterious hitman neighbor, whom she believes is capable of "killing monsters" for a living. With suspicions that her parents fell victim to his own adversaries, the neighbor reluctantly embraces the responsibility of protecting this unusual child. As Aurora already possesses a chilling understanding of the horrors that humans and monsters can unleash, their partnership is both extraordinary and complex.
Together, Aurora and her Neighbor must confront not only the terrifying monster lurking under her bed but also the relentless assassins pursuing the Neighbor. This thrilling tale delves into themes of fear, courage, and the power of imagination. As the two protagonists join forces against an onslaught of threats, they embark on a journey of self-discovery and resilience that will captivate audiences of all ages.
Featuring an outstanding cast, including Mads Mikkelsen and Sigourney Weaver, "Dust Bunny" promises an enthralling cinematic experience. Under the direction of Bryan Fuller, the film is poised to deliver an unforgettable blend of suspense, action, and heartwarming moments that will leave viewers on the edge of their seats.
Exhibiting Forgiveness
In "Exhibiting Forgiveness," the powerful narrative revolves around Tarrell, an esteemed painter who has defied his impoverished past to achieve success. When he is compelled to face his once highly abusive and addicted father, La'Ron, after a 15-year estrangement, the past and present collide in a riveting exploration of forgiveness and redemption. La'Ron claims to have found salvation through his newfound relationship with Christ, but their reunion unearths long-buried traumas, unleashing a storm of incendiary anxiety that reverberates through the entire family. As the film delves into the complexities of familial bonds and the struggle to heal past wounds, Tarrell is faced with an emotional dilemma – whether to embrace forgiveness and reconciliation or to sever ties with his father forever. Set against the backdrop of New Jersey, "Exhibiting Forgiveness" promises a gripping tale of love, pain, and the transformative power of forgiveness. Filming is scheduled from June 14 to July 24, capturing the raw emotions of this emotionally charged drama.
F Plus
"F Plus" takes us on a thrilling journey to Springdale Middle Technology Magnet School, where we meet Ted Freeman, an exceptional seventh-grader with a perfect academic record and ambitious dreams for the future. However, his world is turned upside down when he receives an F plus, the lowest grade he has ever received, on a critical test. Overwhelmed by fear and stress, Ted turns to his mischievous friend, Josh Barker, for help. Together, they hatch an audacious plan to break into the school and steal the test before it can be processed. But Springdale Middle's state-of-the-art security system, led by the charismatic and quirky campus security chief Terry Grimes, stands as an imposing obstacle. To pull off the daring heist, Ted and Josh recruit a group of unlikely accomplices – misfit tweens who can benefit from misplaced test scores. As they navigate the challenges of their mission, the film promises a heartwarming and entertaining adventure of friendship, determination, and the pursuit of redemption. Set against the vibrant backdrop of Orlando, Florida, "F Plus" delivers a captivating tale of middle school misadventures and the power of unlikely alliances. Scheduled for filming in Orlando from May 11 to July 1, this coming-of-age comedy is sure to delight audiences of all ages.
Flight Risk
"Flight Risk" takes us on a gripping and suspenseful journey through the vast and treacherous Alaskan wilderness. The story follows an Air Marshal tasked with transporting a dangerous fugitive on a small plane. However, her mission takes a terrifying turn when she begins to suspect that their pilot is not who he claims to be. As they traverse the unforgiving landscape, she finds herself in a high-stakes game of survival and deception, unsure of who she can trust. With Mark Wahlberg leading the cast, this action-packed thriller promises to keep audiences on the edge of their seats. Scheduled for filming in Las Vegas, Nevada, from May 18 to June 19, "Flight Risk" is set to deliver a heart-pounding cinematic experience of twists, turns, and unexpected revelations. Produced by a stellar team and helmed by the acclaimed director Mel Gibson, the film is sure to captivate audiences worldwide.
The Greatest Ever
"The Greatest Ever" is an inspiring feature film that delves into the journey of a determined young girl who refuses to be defined by her circumstances. Set in the picturesque backdrop of Massachusetts, the film is written and directed by the talented Steve Grimaldi. The story follows the captivating journey of this courageous protagonist, portrayed by Cate Elefante, as she battles against all odds to create her own legacy and make an impact on the world. With a stellar cast that includes Heavenly Reyna, Kelly Deadmon, and Alexandra Bradley, "The Greatest Ever" promises to be an emotional and empowering tale of resilience and self-discovery. With its heartfelt narrative and beautiful cinematography by Mauricio Vasquez, the film is sure to leave a lasting impression on audiences. As the young girl embarks on her journey to greatness, viewers will be taken on a heartfelt and uplifting ride, making this film a must-watch for audiences of all ages.
Ick
Prepare for a spine-chilling experience in the feature film "Ick," brought to you by Room 101 and Ick Productions, LLC. Set in Houston, Texas, the movie follows Hank, a failed football star turned high-school science teacher, who blames the mysterious and malevolent alien substance known as the Ick for his limp. When the Ick evolves and attacks, Hank must choose between saving the life of a student he suspects may be his daughter and the lives of all the other possessed students. Hysteria ensues through grotesque scenes as he rises to become the hero he was meant to be. Filming is scheduled from June 8 to August 8, promising an intense and terrifying ride.
The Killer's Game
Mad Chance Productions and TKG Productions Limited present "The Killer's Game," an action-packed thriller set in Budapest. Directed by JJ Perry and produced by Andrew Lazar, Steve Richards, Scott Lambert, Jake Katofsky, Vanessa Humphrey, Kia Jam, and Jonathan Meisner, the film stars Dave Bautista as Joe Flood, an elite hitman facing a terminal illness. Faced with his mortality, Joe takes out a contract on himself to secure financial stability for his beloved, played by Sofia Boutella. However, when he discovers he was misdiagnosed and is not dying after all, Joe must protect his lover from a group of ruthless assassins, led by the formidable Ice Cube. The film promises heart-pounding action and suspense as Joe navigates a deadly game of survival. Filming is set for late-July 2023 in the captivating city of Budapest.
King Ivory
Get ready for a gripping and raw exposé on the dangerous world of fentanyl trafficking in "King Ivory," brought to you by Roxwell Films and Magic Mark, LLC. Set in Tulsa, Oklahoma, the film takes an unflinching look inside the secretive underworld of fentanyl distribution from the confines of the infamous Oklahoma State Penitentiary, known as "Big Mac." This potent drug, 100 times more powerful than heroin and nearly undetectable at the border, has inundated the market, leading to devastating consequences of overdoses, crime, and addiction. Led by a dedicated team comprising Layne West (James Badge Dale), Ty (George Carroll), and Beatty (Rory Cochrane), a joint local, state, and federal task force embarks on a perilous mission to dismantle the trafficking operation. As they face ruthless adversaries from the Irish Mob, represented by George "Smiley" Greene (Ben Foster), his mother Ginger (Melissa Leo), and uncle Mickey (Ritchie Coster), in collaboration with the Indian Brotherhood's Holt (Graham Greene) and the New Generation Mexican cartel's Ramón (Michael Mando), the stakes have never been higher. Filming is scheduled from July 5 to August 5, promising an intense and thought-provoking cinematic experience that sheds light on a pressing global issue.
As the action unfolds on the screen, the audience will be immersed in the high-stakes struggle between law enforcement and ruthless criminals, making "King Ivory" an unforgettable cinematic experience. Filming is scheduled from July 5 to August 5, and audiences can anticipate a gripping and suspenseful journey into the heart of the fentanyl trade.
Mother Mary
Prepare to be captivated by the enigmatic and thought-provoking world of "Mother Mary," a psychodrama intertwined with mystery elements. Augenschein Filmproduktion and Got a Little Sloppy LLC present this enthralling tale set in Cologne, Germany, where the fictional pop star Mother Mary, portrayed by Anne Hathaway, reigns with her awe-inspiring stage performances and an army of devoted followers. However, everything changes in a pivotal moment during one of her concerts, leaving the iconic pop icon's life in disarray. As the plot unfolds, we encounter the intriguing characters of Hilda, played by Hunter Schafer, an assistant to the iconic fashion designer Sam, portrayed by Michaela Coel. Director David Lowery masterfully crafts this mesmerizing narrative, promising an enthralling cinematic experience filled with suspense and emotional depth. Filming is scheduled to take place from May 30 to July 31, making "Mother Mary" a highly anticipated production that promises to keep audiences on the edge of their seats.
Mourning Rock
Prepare to be immersed in a gripping and psychological rollercoaster with "Mourning Rock," a feature film brought to you by Silvercrest Entertainment and ZNZ Project LLC. Set in the heart of Los Angeles, the movie centers around a state park ranger husband and his wife, portrayed by Taylor Handley and Jessica Frances Dukes, as they grapple with the inexplicable disappearance of their teenage son. As they confront the haunting void left by his absence, they become entangled in a perplexing local mystery that challenges not only their relationship but also their perception of reality. Written by Jeff Wolfe, Lance Ochsner, and Erik Aude, the film delves into the depths of human emotions, secrets, and the blurred boundaries between truth and illusion. Directed by Jeff Wolfe, with Mariah Morgenstern and Van White as producers, "Mourning Rock" promises to deliver a mind-bending and unforgettable psychological thriller.
Osiris
Prepare to be taken on a thrilling journey into the heart of darkness with "Osiris," a feature film by IT Hunts LLC. Set in the captivating city of New Orleans, the film unfolds with an air of mystery and suspense. As the captivating tale unfolds, audiences will be drawn into the world of ancient legends and haunting secrets. Spearheaded by a talented team of producers, including Andrew Lewis, Isaac Lewis, Jon Wroblewski, Christian Sosa, and Paul Reichelt, "Osiris" promises to deliver a gripping cinematic experience. Directed by the visionary William Kaufman, with Adrian Testolin as the line producer, this film is destined to be a true cinematic gem. The shooting will take place from July 17 to August 25, captivating audiences with a mesmerizing narrative that explores the thin line between myth and reality.
The Ritual
"The Ritual" is a gripping feature film produced by Stevens Entertainment Group and Rituality, LLC, bringing to life the astonishing true story of the most infamous paranormal event in American history. Set against the backdrop of Natchez, MS, the film chronicles the harrowing experience of 46-year-old Emma Schmidt in the fall of 1928. Emma finds herself plagued by frightening blackouts, aversions to holy objects, and inexplicable afflictions. Despite extensive psychiatric treatment, her suffering persists, leading her priest to recommend a more spiritual remedy – a solemn exorcism. The ritual takes place at a secluded convent in rural Earling, Iowa, pushing everyone involved to the edge of sanity. The Priests, Sisters at the convent, and the entire community become entangled in the intense months-long ordeal. As the film unfolds, audiences will bear witness to the monumental 72-hour exorcism, freeing Emma from her afflictions and restoring her peace. The exorcism of Emily Schmidt stands as one of the most well-documented and widely publicized exorcisms in American history.
The Rivals of Amziah King
"The Rivals of Amziah King", which films from June 12 to July 31,, is an emotionally charged feature film produced by Wolfe Management Group and Sad Abe's Inc., set in the vibrant city of Birmingham, AL. The film follows Kateri, a young woman whose life takes a devastating turn after losing her mother and aging out of the foster care system. A chance reunion with her former foster parent, Amziah (Matthew McConaughey), transforms her life as he becomes her mentor, teaching her valuable skills she never knew she possessed. However, Kateri's newfound strength is put to the test when she faces a mysterious and tragic situation, leading her to seek justice with the guidance of Amziah. Years later, Kateri embarks on a journey back to her small town, where she discovers her grandfather has gone missing. Pursuing her passion for beekeeping, she not only fights her way to the top but also unravels the significance of bees in providing locally sourced honey and enriching the environment. Through Kateri's story, the film sheds light on the vital role of bees while she seeks to find her grandfather and save the bees he dedicated his life to. "The Rivals of Amziah King" delves deep into themes of resilience, mentorship, and the extraordinary power of nature. 
The Short Game
"The Short Game" will start filming on 11 July in North Texas. It's a heartwarming feature film set in North Texas that follows the journey of Jeremy Avery, a talented high school golfer aspiring to win the Amateur All-State High School Championship and secure a college scholarship. Alongside him is his younger brother, Ethan, who possesses a unique ability to "read the elements" on a golf course. Initially dismissing Ethan's gift, Jeremy starts to understand its significance after a personal tragedy strikes. As Jeremy's confidence falters and his relationship with Ethan becomes strained, he eventually embraces his brother's abilities, and they become an unstoppable team on the golf course. However, when Jeremy's rival raises concerns about Ethan's behavior as his caddy, Jeremy must make a crucial decision between his scholarship and his bond with his brother. The film beautifully illustrates the value of family, love, and the lesson that life is a short game that must be played with purpose.
Sod and Stubble
"Sod and Stubble" films in Downs, KS starting July 1st and is a captivating feature film set in Downs, Kansas, that tells the inspiring story of Henry Ise, a German immigrant, and his dedicated wife, Rosie Haag Ise. With unyielding determination and love, the couple embarks on a challenging journey to establish a home for their family on the vast plains of Kansas. The film beautifully portrays their resilience and perseverance as they navigate the hardships of the frontier, overcoming obstacles and forging a life filled with hope and dreams. With a talented cast that includes Barry Corbin, Bailey Chase, Buck Taylor, and Mary Beth McDonough, "Sod and Stubble" promises to be a heartfelt tale of love, determination, and the pursuit of the American dream.
The Tower
"The Tower" is a captivating feature film set in Fayetteville, Arkansas, that follows the story of Billy Owens, a sensitive and unambitious young man who feels out of place in his suffocating hometown filled with eccentric and desperate individuals. His life takes an unexpected turn when he stumbles upon a mermaid trapped in the water tower. This incredible discovery gives Billy a newfound sense of purpose and hope for a better life. As he forms an unlikely bond with the mysterious creature, he starts to see the possibility of escape from the confines of his current existence. With heartfelt performances and a touching narrative, "The Tower" promises to be a unique and enchanting cinematic experience. Filming begins on July 5th in Fayetteville, AR.
Transamazonia
"Transamazonia" is a captivating feature film set in the lush landscapes of French Guiana and Tucuruí, Brazil. The story revolves around Rebecca, a young miracle healer, and her father Lawrence Byrne, who run a mission deep in the heart of the Amazon rainforest. As Rebecca's healing abilities gain fame, their mission attracts crowds seeking her extraordinary gifts. However, tensions rise between the neighboring indigenous tribe and illegal loggers encroaching on their sacred land, leading to an escalating conflict. Amidst the turmoil, Rebecca delves into the mystery of her own past, and doubts arise in her relationship with her father. As they confront their inner demons, both father and daughter come to realize that preaching peace requires facing their own complexities. "Transamazonia" promises a compelling narrative that blends family dynamics, environmental themes, and the mystical allure of the Amazon. Production kicks off on June 26 in French Guyana and Tucuruí, Brazi.
The Watchers
"The Watchers" is a chilling and suspenseful feature film brought to life by acclaimed filmmaker M. Night Shyamalan. The story unfolds in the mysterious woodlands of Wicklow and Dublin, Ireland, where a forest hidden from maps conceals a sinister secret. After her car breaks down, Mina, played by Dakota Fanning, finds herself stranded and facing an unknown terror. She encounters a woman who urgently warns her to seek refuge in a concrete bunker before nightfall. Inside the bunker, Mina discovers the horrifying truth: every night, otherworldly beings known as the Watchers rise to the surface to observe and torment their captive humans. The bunker's glass walls offer a haunting view of the nightmarish creatures outside. As fear and desperation grip the trapped group, Mina is determined to uncover the mysteries surrounding the Watchers and their sinister intentions. "The Watchers" promises to deliver an intense and chilling cinematic experience, blending mystery, horror, and survival in the eerie depths of an uncharted forest. Filming starts July 3rd in Wicklow & Dublin, Ireland.
Week End Escape Project
"Week End Escape Project" is an action-packed thriller from the creative minds of writer Luc Besson and director George Huang, brought to audiences by Europacorp. Set in the bustling city of Taipei, Taiwan, the story revolves around a U.S. Drug Enforcement officer, portrayed by Luke Evans, who finds himself on a duty visit to the city. During his stay, he unexpectedly reunites with Gwei Lun-mei's character, an old lover from his past. As their paths intertwine once again, the film promises to deliver adrenaline-pumping action and suspense as they navigate through dangerous encounters and unexpected twists. "Week End Escape Project" is poised to captivate audiences with its thrilling storyline and dynamic performances by its talented cast. Production starts on July 3rd in Taipei, Taiwan.
From conquering kingdoms in "Game of Thrones" to navigating the complexities of American politics, Emilia Clarke is set to captivate audiences once again. This time, she's diving into the murky waters of U.S. history with the upcoming feature film "McCarthy."…
From conquering kingdoms in "Game of Thrones" to navigating the complexities of American politics, Emilia Clarke is set to captivate audiences once again. This time, she's diving into the murky waters of U.S. history with the upcoming feature film "McCarthy."…