In a move that's sure to send shockwaves through the Marvel Cinematic Universe, Olivia Wilde is set to write and direct a feature film centered on Spider-Woman. Produced by Spider-Verse's own Amy Pascal, the film is currently in development and promises to weave a compelling narrative around Jessica Drew, the woman behind the Spider-Woman mask.
The Creative Minds Behind the Web
Olivia Wilde, a multi-talented artist who first gained widespread recognition for her compelling acting roles in TV series like "House" and blockbuster films such as "Tron: Legacy," has recently made a successful foray into the realm of directing. Her directorial debut, "Booksmart," wasn't just a hit—it was a cultural moment. The film received critical acclaim for its fresh take on the coming-of-age genre, and it showcased Wilde's exceptional skill in storytelling, pacing, and character development. Critics and audiences alike praised her for creating a film that was both entertaining and emotionally resonant, proving that she's not just an actor-turned-director, but a genuine filmmaking talent to be reckoned with.
But what makes the "Spider-Woman" project even more exciting is Wilde's reunion with Katie Silberman, the brilliant screenwriter who collaborated with her on "Booksmart." Silberman herself has been making waves in Hollywood, known for her sharp wit and ability to craft stories that resonate with a wide audience. Their previous collaboration was lauded for its authentic dialogue and complex, relatable characters, elements that fans are eager to see translated into the Spider-Woman universe.
The pairing of Wilde and Silberman for "Spider-Woman" isn't just a reunion of creative minds; it's a fusion of two artists at the top of their game, both bringing unique sensibilities to a character who has been a fan-favorite in the comics for years. With Wilde's directorial ingenuity and Silberman's narrative expertise, "Spider-Woman" is poised to be a groundbreaking addition to the superhero film landscape.
Amy Pascal: The Spider-Verse Orchestrator
Amy Pascal, the luminary producer behind the Oscar-winning "Spider-Man: Into the Spider-Verse," has already proven her mettle in the Marvel universe. The animated Spider-Verse film was not just a commercial success, grossing over $375 million worldwide, but also a critical darling that won the Academy Award for Best Animated Feature. It broke new ground in animation techniques and storytelling, redefining what a superhero movie could be. Pascal's keen eye for innovation and her commitment to narrative depth were instrumental in making the Spider-Verse a game-changing cinematic experience.
Her extensive experience in navigating the complexities of the Marvel world, coupled with her proven ability to produce content that resonates on both a commercial and critical level, makes her an invaluable asset to the "Spider-Woman" project. Given her track record, fans can expect Pascal to bring the same level of groundbreaking innovation, storytelling finesse, and emotional depth to "Spider-Woman." Her involvement almost guarantees that this won't be just another superhero movie, but a film that could very well redefine the genre, much like "Spider-Man: Into the Spider-Verse" did.
Katie Silberman: The Pen Behind the Web
Katie Silberman, a Dartmouth and Columbia alumna, is a multi-talented screenwriter and film producer who has been making waves in Hollywood. Known for her work on Netflix's romantic comedy "Set It Up," she has a flair for crafting witty dialogue and intricate characters. Her collaboration with Olivia Wilde on "Booksmart" not only received critical acclaim but also earned her a BAFTA nomination.
The duo is reuniting for "Spider-Woman," adding an extra layer of excitement for fans who admired their previous work. Silberman's recent venture into the psychological thriller genre with "Don't Worry Darling" showcases her versatility, making her an ideal co-writer for a project that promises to be as complex as it is entertaining.
The Origin and Current Standing of Spider-Woman in Comics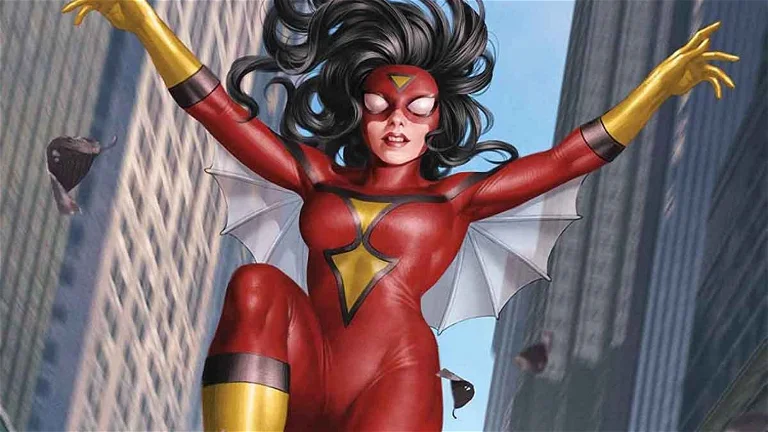 Jessica Drew, also known as Spider-Woman, made her debut in "Marvel Spotlight" #32 back in 1977. Her origin story is one of tragedy and triumph. After falling seriously ill due to prolonged exposure to uranium, her father, a scientist, used an experimental spider-based serum and a genetic accelerator to save her life. She woke up decades later with superpowers and no memory of her past life. This origin closely mirrors the synopsis provided for the upcoming film, making it a faithful adaptation of the character's comic book roots.
In recent years, Spider-Woman has seen a resurgence in the comics. She has been a part of various superhero teams, including the Avengers, and has even had her own solo series. A new ongoing Spider-Woman solo series is set to launch later this year, spinning out of the upcoming "Gang War" crossover event. The series promises a "far more ruthless version of Jessica Drew" and is expected to have "lasting ramifications for some of her closest relationships."
Marvel Comics describes the new series as a journey where Spider-Woman will come "face-to-face with a terrifying new force of evil," adding that "something has made Jessica angrier than ever, and her ruthless crime-fighting will shock her fellow heroes during and beyond the events of GANG WAR."
The character's current standing in the comics suggests that the film has a rich narrative tapestry to draw from, offering both longtime fans and newcomers an exciting, multi-dimensional hero to root for.
Production Studios and Contacts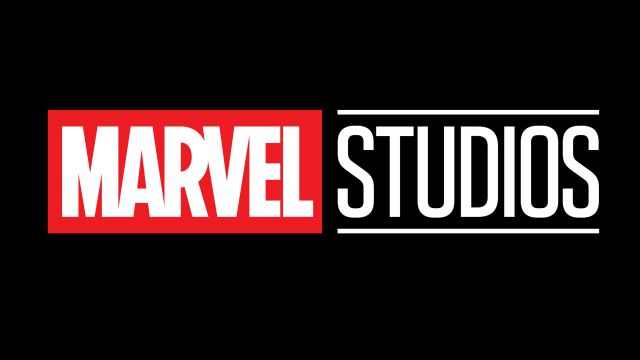 When it comes to bringing a superhero story to life, the production studios behind the project are the unsung heroes. For "Spider-Woman," a trio of industry powerhouses have joined forces to weave this intricate web. Pascal Pictures, helmed by the indomitable Amy Pascal, is taking the lead, bringing its reputation for high-quality storytelling to the Marvel Universe.
Joining them are Marvel Studios, the architects of the Marvel Cinematic Universe, and Columbia Pictures, a studio with a legacy of blockbuster hits. Together, these studios form a formidable alliance, promising to deliver a "Spider-Woman" film that will swing high above our expectations.
Final Thoughts: A Web of Possibilities
With a talented team of writers and producers, the Spider-Woman film is shaping up to be another jewel in the Marvel crown. Given the prior collaboration between Wilde and Silberman on "Booksmart," and Pascal's proven track record with the Spider-Verse, this is one project that has fans and critics alike waiting with bated breath.
So, mark your calendars, Marvel fans. The web is about to get a lot more interesting.
Don't Miss Another Production Update!
Table of Contents[Open][Close]The Straw Hat Pirates Set Sail for Season 2The Global Production LandscapeThe Creative Minds at the Helm: A Balanced Approach to Storytelling Behind the Lens: Capturing a Vibrant World The Team Making It Happen: A Well-Oiled Machine 🛠Casting the Pirate…