The recent controversy surrounding Millie Bobby Brown's debut novel "Nineteen Steps" just got deeper. Her tale of love, longing, and loss initially raised eyebrows and questions over its penmanship when it was revealed that it was ghostwritten by Katherine McGurl.
To add insult to injury, it seems that not only did Millie not write the novel herself, but according to the analysis of leading autograph authenticator Justin Steffman, she also couldn't be bothered to put pen to paper on many of the "signed" editions of the books.
Much like last year's Bob Dylan autopen controversy, the Stranger Things star has seemingly chosen to sell her fans a fiction in more ways than one.
Millie Bobby Brown's Autopenned Books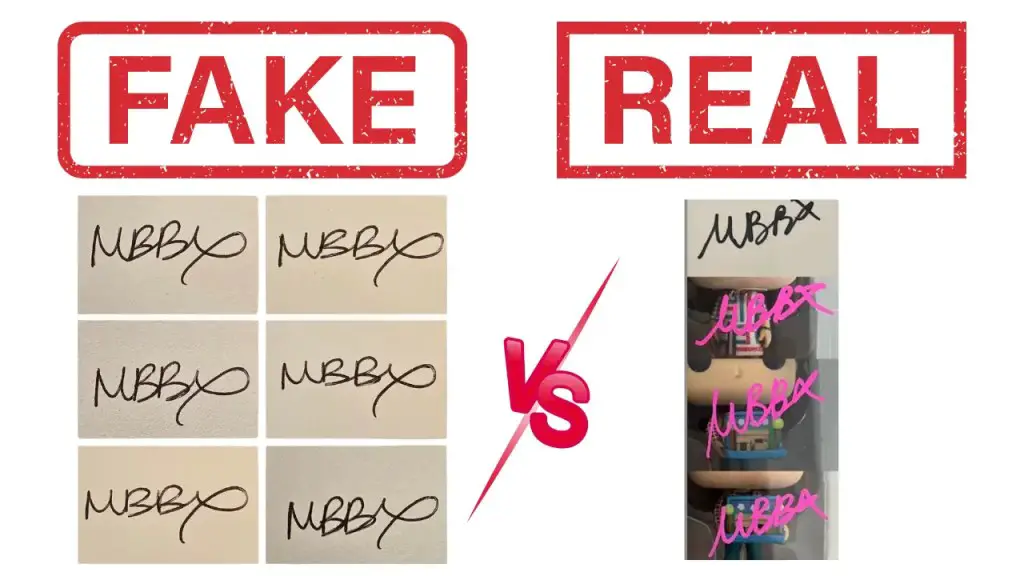 When fans eagerly pre-ordered signed copies of "Nineteen Steps," they expected to receive a piece with Millie Bobby Brown's personal touch. However, a detailed Facebook post by Justin Steffman of Autograph COA has raised serious questions about the authenticity of these signed editions.
While some pre-signed copies for Millie's in-person events seem to be authentic, those that were obtained through pre-order are in question.
Steffman's post meticulously compares six signed copies, revealing striking similarities that strongly suggest the use of an autopen machine. This revelation has left fans questioning the authenticity of their cherished memorabilia.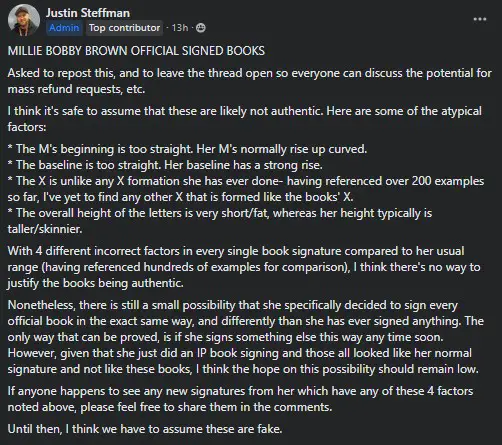 The Ghostwriting Controversy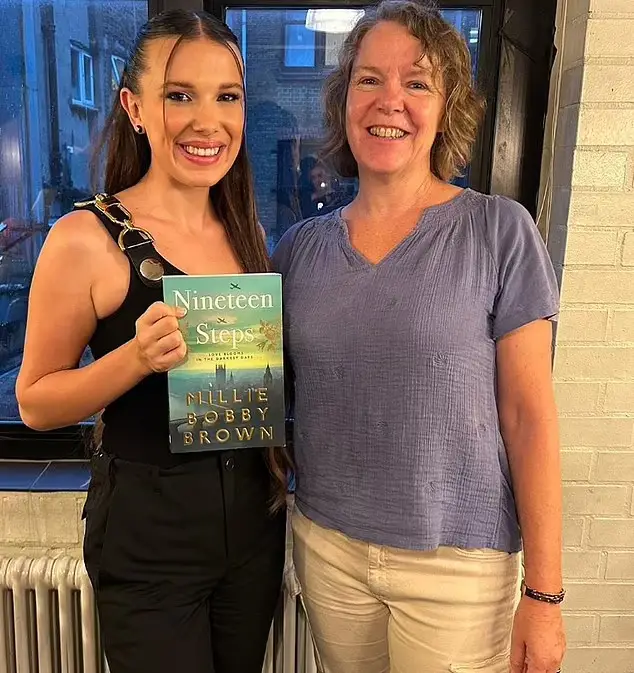 While Millie Bobby Brown has been the face of the debut novel "Nineteen Steps," her involvement in the actual writing process has been a subject of scrutiny. According to a Daily Mail article, the ghostwriter who collaborated with Millie, Kathleen McGurl, revealed the extent of their collaboration. They had "a couple of Zoom calls" and Millie "would WhatsApp ideas" for McGurl to write from. McGurl also mentioned that she was sent a lot of research that had already been pulled together by Millie and her family. After these initial discussions, McGurl wrote the first draft, while Millie continued to send more ideas via WhatsApp. The book went through several drafts as they refined the story.
Millie Bobby Brown has publicly thanked her collaborator, stating, "A HUGE thank you to my collaborator – I couldn't have done this without you!" McGurl responded by saying it was a privilege working with Millie, especially sharing her grandmother Ruth's precious memories, which were a significant inspiration for the book.
Despite this, some critics argue that McGurl's name should have appeared on the front cover of the book. Instead, there's a note inside the book which reads 'with Katherine McGurl.' Millie has defended her involvement by sharing that her family history was the main source of inspiration for the book. She has spoken about how her grandmother's stories, especially those related to World War II, were a significant influence.
Echoes of Bob Dylan's Debacle
The controversies surrounding Millie Bobby Brown eerily echo a similar scandal involving music legend Bob Dylan. Last year, Dylan faced public scrutiny for using an autopen machine to sign copies of his new book. The backlash was so severe that it prompted a rare public apology from the iconic musician, who admitted that using a machine was an "error in judgment."
Between Ghostwriters and Forgeries, Fans Are Being Taken Advantage Of
In the wake of controversies surrounding Millie Bobby Brown's ghostwritten novel and autopenned signatures, as well as Bob Dylan's similar scandal, it's becoming increasingly clear that fans are the ones who stand to lose the most. These fans, who often idolize celebrities and seek a tangible connection through autographed memorabilia or books, are finding themselves at the receiving end of what appears to be a calculated business strategy.
The industry's view of fans as mere revenue streams was recently highlighted by actor Richard Dreyfus. Speaking at a panel at Galaxycon Austin 2023, Dreyfus revealed that he had once raked in $80,000 at a single convention from fans who paid for autographs and photos (watch the video here). While Dreyfus was transparent about the financial aspect, his candidness sheds light on a broader issue: fans are often seen not as devoted followers but as dollar signs.
The Ethical Implications
When fans invest their hard-earned money into what they believe to be authentic pieces of memorabilia, whether it's a signed book or a photograph, they are essentially buying into a promise of genuineness. The recent controversies betray that promise, leaving fans not only financially lighter but also emotionally disheartened. The ethical implications are far-reaching, affecting not just the celebrities involved but also the entire ecosystem of agents, publishers, and conventions and expos that facilitate these transactions.
Conclusion: A Call for Greater Transparency and Ethics
Between ghostwriters, autopen machines, and the commodification of fan devotion, the entertainment industry is in dire need of ethical introspection. As fans grapple with feelings of betrayal, it's high time for celebrities and industry stakeholders to reevaluate their practices. Authenticity should not be a luxury; it should be a given. And until that happens, fans will continue to be the ones who pay the price, both literally and metaphorically.