Chukwudi Iwuji's appeal lies in his exceptional talent and versatility as an actor. He effortlessly transitions between theater, radio, film, and television, captivating audiences with authentic portrayals of complex characters. Chuk's wide range of skills, including accents, languages, and athletics, contributes to his acclaim on and off the stage.
His commitment to breaking racial barriers in the industry and taking on challenging roles, such as his groundbreaking performances in the Royal Shakespeare Company, highlights his dedication to the craft and solidifies his status as a respected figure in the acting world.
To help make it easy for Chukwudi Iwuji's fans to contact him, the following addresses, emails, and phone numbers have been compiled to give his fans the best and most up-to-date resources for contacting him directly or through his representatives.
Chukwudi Iwuji Contact Information Quick Reference
Chukwudi Iwuji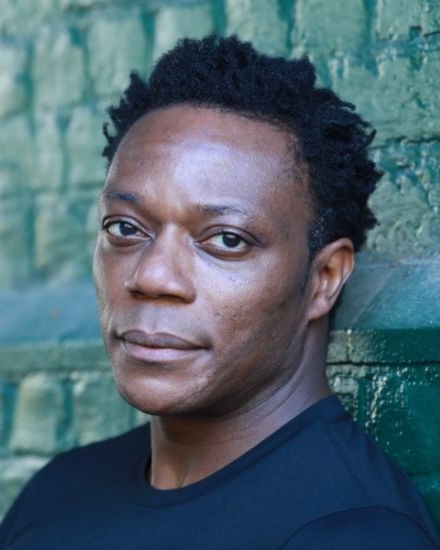 Actor
Chukwudi Iwuji is a talented actor known for his versatile roles in stage, film, and television. His impressive body of work has garnered him praise from audiences and critics alike. Iwuji's unique ability to bring characters to life has earned him a prominent place in the acting world.
Born: 15 October 1975
Represented by: The Gersh Agency
Address:
c/o The Gersh Agency
41 Madison Avenue
29th Floor

New York
,
NY
,
10010
Phone:
+1-212-997-1818
Email:
cdennehy@gersh.com
POC:
Cormac Dennehy
Signature
How to Contact Chukwudi Iwuji
Every day, thousands of people contact the celebrities, athletes, and public figures they admire most. Some want to request donations for charity, some seek new business opportunities, but most just want to send fan mail.
That's because fan mail is a great way to express your support and admiration. Since Chukwudi Iwuji is such a huge star, there's no doubt that the Guardians of the Galaxy Vol. 3 actor gets his fair share of messages and well wishes.
Chukwudi Iwuji does not yet have an established history of responding to fan mail. Nevertheless, you can reach out to him by using this simple fan mail template to get started. If you're having trouble expressing yourself, you can also generate a letter with AI! Then just try reaching out via the addresses below. Good luck!
More Ways to Contact Chukwudi Iwuji
If you still need more email addresses, phone numbers, and mailing addresses in order to reach the John Wick: Chapter 2 actor then look no further. Iwuji has more than one agency looking out for his interests. Try reaching him at the following representatives.
DM Chukwudi Iwuji on Social Media
For many fans, direct messaging on social media is a more familiar and convenient way to communicate with their favorite celebrities. Chukwudi Iwuji is no exception. It's a strategy that can work as there are a number of celebrities that have been known to respond to DMs.
If you want to reach out to him, consider sending a message through his official social media accounts for the best chance of getting a response.
About Chukwudi Iwuji
Chukwudi Iwuji, commonly known as Chuk Iwuji, is a Nigerian-born, British actor with an extensive background in theater, radio, film, and television. Born in Nigeria in 1975, Chuk's family moved to Ethiopia when he was ten years old, while he was sent to a boarding school in England. He later attended Yale University, majoring in Economics, but found his passion for acting while participating in the university's drama society.
After receiving an acting scholarship, Chuk went on to study at a drama school in Wisconsin before returning to the United Kingdom. He successfully auditioned for the Royal Shakespeare Company and joined the ranks of black actors playing leading roles without reference to their race. Notably, Chuk replaced David Oyelowo in the role of Henry VI and played Buckingham opposite Kevin Spacey's Richard III at the Old Vic.
Chuk Iwuji has an age-playing range of 26-40 and holds citizenship in the United Kingdom, with valid authorization to work in the United States. He is a member of AFTRA and has a background in various athletic pursuits, including soccer, track and field, and martial arts. He is skilled in accents such as British, African, and South African, and is fluent in Spanish and French. Additionally, Chuk is proficient in playing the piano and has experience in capoeira and salsa dancing.
Throughout his career, Chuk has received multiple awards and nominations, including a nomination for the Pena de Prata for Best Ensemble in a Limited Series or Anthology Series or TV Special for The Underground Railroad (2021). He also won the Diamond Award for Best Actor at the 2019 Mindfield Film Festival Los Angeles and the March – Athena award for Best Actor at the 2019 Olympus Film Festival for his work in Extent (2018).
Chuk Iwuji holds a Bachelor of Arts in Economics from Yale University and a Masters of Fine Arts in Theatre from the Professional Theatre Training Program at the University of Wisconsin-Milwaukee. With his incredible talent and dedication to his craft, Chuk continues to captivate audiences in a variety of roles and mediums.
FAQs
Who is Chukwudi Iwuji's manager?
Chukwudi Iwuji's agent is The Gersh Agency's Cormac Dennehy. You can contact Iwuji via his agent at cdennehy@gersh.com.
What is Chukwudi Iwuji's fan mail address?
You can write to Chukwudi Iwuji via The Gersh Agency at:
41 Madison Avenue
29th Floor
New York, NY 10010
USA
What is Chukwudi Iwuji's phone number?
While Chukwudi Iwuji's personal phone number is not public information, you can reach him by phone through his representatives by calling The Gersh Agency at +1-212-997-1818.
What is Chukwudi Iwuji's email address?
You can send Chukwudi Iwuji an email via The Gersh Agency at info@gersh.com.
Get Updated Celebrity Contact Info First!
Sign up for the Tales From The Collection newsletter and be the first to know when new contact info is added for celebrities like Scarlett Johansson, Robert Downey Jr., and Eve Harlow!