Flickering onto our screens soon is the latest offering from powerhouse production studios Number 9 Films and Augenschein Filmproduktion. A thrilling combo of intense emotion and dystopian drama, "The Assessment," pairs two of Hollywood's brightest stars: Alicia Vikander (Tomb Raider (2018)) and Elizabeth Olsen (Doctor Strange in the Multiverse of Madness (2022)). The two will soon begin filming on the futuristic drama this summer in Cologne, Germany. Here's what we know about it so far.
The Assessment
Format: Feature Film
Production Studios: Number 9 Films and Augenschein Filmproduktion
Filming Status: Summer 2023
Filming Location: Cologne, Germany
Producer: Stephen Woolley, Elizabeth Karlsen
Writer: Neil Garfath-Cox, Dave Thomas, John Donnelly
Director: Fleur Fortuné
Cast: Alicia Vikander and Elizabeth Olsen
Casting Director: Olivia Scott-Webb
Synopsis: The futuristic drama is set in a world destroyed by climate change. Part of society has created a parallel world for itself. Life is controlled and optimized, and the desire to have children is also not left to chance. The lives of a successful young couple are therefore put under close scrutiny by a female assessor over the course of seven days.
A Stellar Ensemble Led By a Dynamic Duo
The Swedish-born Alicia Vikander, renowned for her masterful handling of complex characters in films like "The Danish Girl" (for which she bagged an Oscar), is set to star opposite the versatile Elizabeth Olsen, famous for her pivotal role as 'Wanda Maximoff / Scarlet Witch' in the Marvel Cinematic Universe. This pairing is particularly exciting as both actors are known for their intense portrayals and ability to wholly inhabit their characters. Their respective filmographies are evidence enough of their wide-ranging talents, indicating that "The Assessment" will be a display of powerhouse performances.
Behind The Lens: An Unconventional Storytelling Style
In the director's chair is the uniquely talented Fleur Fortuné. Known for her arresting visuals and her ability to weave intense emotional narratives, Fortuné's work typically showcases her flair for blending the mundane with the fantastical. Having helmed an assortment of music videos and short films, her experimental and unconventional storytelling style is set to give "The Assessment" a distinct edge. The film's script is in the capable hands of the writing trio Neil Garfath-Cox, Dave Thomas, and John Donnelly, each bringing their diverse creative backgrounds to pen this riveting narrative.
This production also sees a reunion of producer Stephen Woolley with writer John Donnelly. The two previously collaborated on the critically acclaimed "On Chesil Beach," showing they're no strangers to crafting thought-provoking narratives. Woolley shares production duties with Elizabeth Karlsen, a producer known for her knack for creating compelling stories with strong female leads.
"The Assessment" sets its story against a backdrop of climate disaster, but don't mistake it for just another dystopian drama. Beyond its grim setting, the film promises to delve deep into the human experience, exploring societal constructs and individual desires in a world pushed to extremes. The lives of a successful young couple, portrayed by Vikander and Olsen, are put under the microscope by a female assessor over the course of seven days, indicating a narrative rich with suspense and fraught with moral dilemmas.
Aiming for "The Assessment": How to Get Cast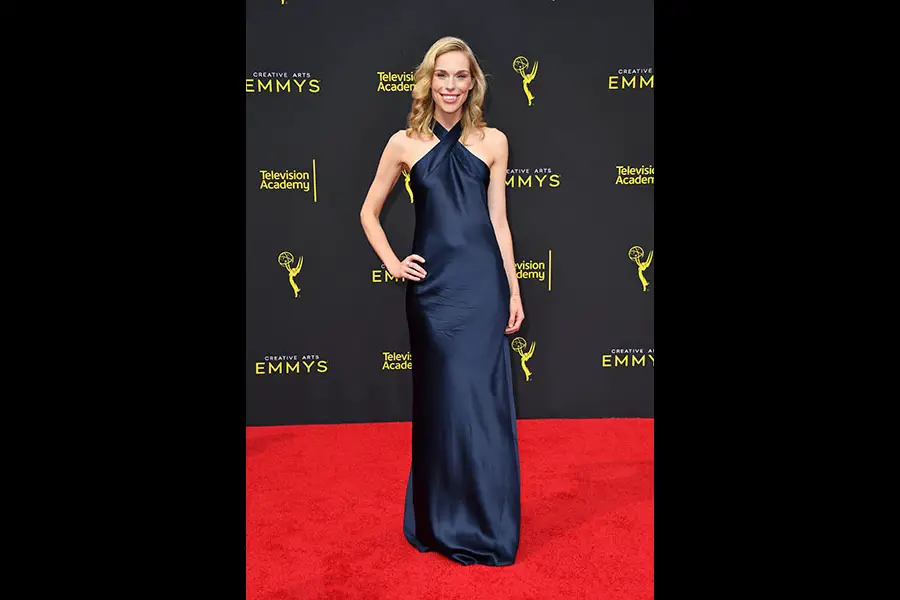 Whether you're a newcomer or an industry veteran, landing a role in a film like "The Assessment" can be a significant career milestone. Casting director Olivia Scott-Webb, who has been instrumental in the success of projects like 'The Mercy', 'Limehouse Golem', 'Sand Castle', and 'The Journey', is at the helm, a fact that adds an exciting dimension for those seeking a role in the film.
Olivia Scott-Webb's casting process is meticulous, valuing authenticity, talent, and dedication. When approaching Scott-Webb, or any casting director for that matter, there are a few key points that aspiring actors should bear in mind. Firstly, ensure your approach is professional. This means having a well-prepared acting resume and a high-quality headshot ready to present. Scott-Webb's team can be contacted through their office email or phone number, but it's important to respect their time and privacy. Sending unsolicited messages or calls can leave a negative impression.
If you are inexperienced, perhaps consider being a background actor! While no casting calls have been announced yet, you can inquire about casting via the information below. Break a leg!
On Location: A Blend of The Real and Unreal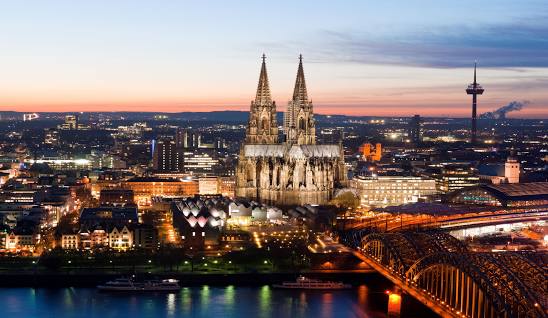 The setting, Cologne, Germany, further amplifies the film's gritty realism. Known for its blend of modern architecture alongside historical landmarks, Cologne promises to serve as an intriguing backdrop for this dystopian narrative.
"The Assessment" has all the makings of a standout film, promising a unique blend of chilling realism and psychological exploration, bolstered by the performances of two of the industry's most talented actors. A project this promising is worth marking in your calendars, so keep an eye out for further updates on this cinematic spectacle.
Production Studios Behind "The Assessment"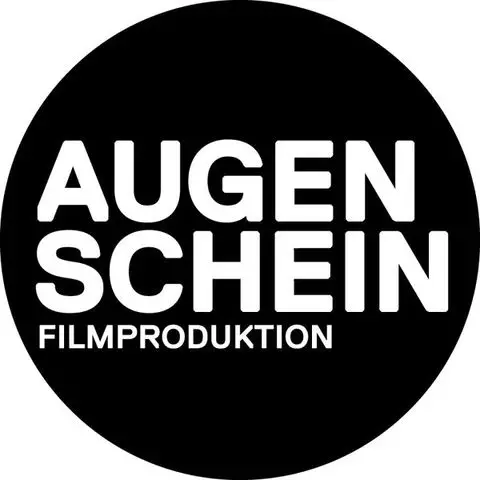 Founded in the heart of London's West End, Number 9 Films has firmly established its reputation as one of the UK's leading independent production companies. This dynamic studio is known for its commitment to producing high-quality, engaging, and culturally significant films. Its portfolio is filled with an array of critically acclaimed titles like "Carol," "Colette," and "The Limehouse Golem," showcasing their knack for creating thought-provoking narratives. With "The Assessment," Number 9 Films continues its tradition of delivering compelling cinema that pushes boundaries and provokes conversations.
Stationed in the picturesque city of Cologne, Germany, Augenschein Filmproduktion operates on the principles of passion, innovation, and cinematic excellence. Renowned for their strong international focus, they have co-produced a myriad of films that resonate with audiences globally. With their strong track record in nurturing unique stories and fostering collaboration, Augenschein Filmproduktion continually breaks new ground in the cinematic landscape. Their involvement in "The Assessment" is set to further reinforce their commitment to creating visually stunning and emotionally gripping cinema.
From conquering kingdoms in "Game of Thrones" to navigating the complexities of American politics, Emilia Clarke is set to captivate audiences once again. This time, she's diving into the murky waters of U.S. history with the upcoming feature film "McCarthy."…