Our privacy is being encroached upon daily and perhaps nobody has it worse than celebrities do. Personal privacy is sacrificed in the name of convenience all the time. With each new development in technology, it seems that privacy is eroded a little bit more.
One celebrity-obsessed fan threw privacy concerns out the window when he sought legal advice on the online forum Quora. He openly questioned the legality of sending a GPS tracker to celebrities in order to find out their home addresses. The really scary part is that one YouTuber has already done a proof of concept with an Apple AirTag (Bluetooth tracking devices that provide similar tracking capabilities as GPS trackers), and yes, it worked.
There is a right way to send fan mail and it is often even welcome and encouraged by celebrities, but this new trend is wrong and even scary.
Trackers Are Here and Obsessed Fans Want to Use them on Celebrities.

One Quora user posted at least three separate times on the online question and answer forum about the legalities of including a GPS tracker in fan mail to find the location of a celebrity's homes. They hoped that by sending a package to the celebrity's PO Box designated for fan mail, it would eventually get forwarded to their home and reveal its location. Thankfully, the user was advised not to try it, but we now know that common sense hasn't stopped others.
The Washington Post Reports on The Potential to Abuse AirTags for Stalking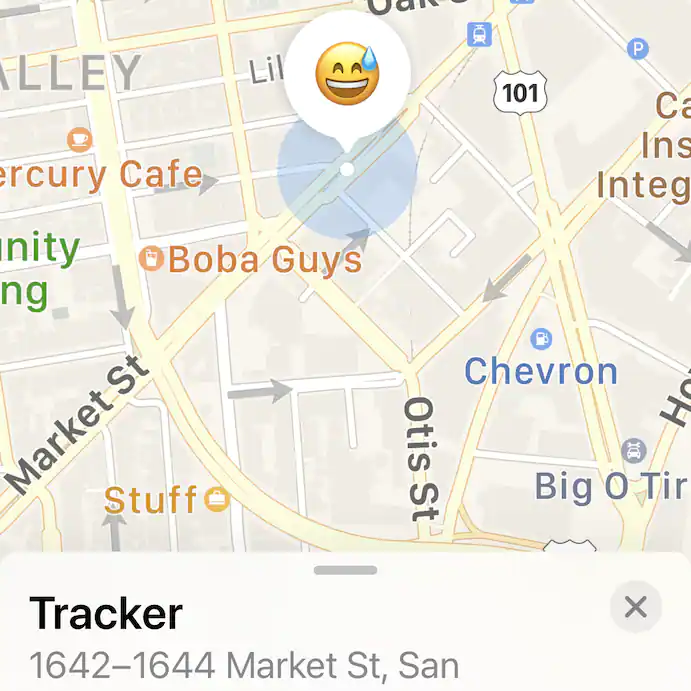 In May of 2021, The Washington Post reported on how Apple's AirTag trackers make it frighteningly easy to stalk people with the device. AirTags are incredibly accurate which is both valuable and freighting if misused. The Post reported that during their own tests, the AirTag was capable of providing its location with pinpoint accuracy. That's because an AirTag can transmit its location from anywhere there is a nearby iPhone or compatible Apple device. (That's just about everywhere.)
YouTuber Performs Proof of Concept for Tracking Celebrities, Public Figures
Only a month after the Washington Post reported the potential for abuse, YouTuber MegaLag pushed the idea further. He sent AirTags to two very famous individuals, Apple CEO Tim Cook and founder, CEO, and Chief Engineer of SpaceX Elon Musk. Megalag demonstrated that he could send a package containing an AirTag to show its final destination when sent to celebrities or public figures.
The Right Way to Send Celebrities Fan Mail
Many celebrities enjoy getting fan mail and will often even encourage it. However, there is a right way and a wrong way to do it. It should go without saying that the wrong way is to send fan mail containing tracking devices. The right way to do it is by following the best practices laid out in the guide to writing fan mail by Tales From The Collection. Respect celebrities' privacy by sending letters to their agencies, PO boxes, or published fan mail addresses.
More From Tales From The Collection