I previously covered the emerging trend of artists like Taylor Swift and Camila Cabello who are promoting digital autographs as a marketing tool to help sell digital downloads. By switching up their standard cover art used for a song or album with a digitally signed version, they can effectively sell the same music over and over again by effectively just changing up the packaging.
Even celebrities like Arnold Schwarzenegger have embraced the trend and have been known to use digital autographs as a way to connect with fans online. However, it is very hard for many autograph collectors to understand the appeal of buying a digital autograph. But if it was hard to wrap your head around paying $5 for Taylor's infinitely reproducible digital signature before, then autograph collectors should prepare to have their minds blown with the way the trend is escalating with the introduction of autographs into the fledgling market for non-fungible tokens (NFT).

What is an Autograph NFT?

To understand what an autograph NFT is, you have to get familiar with a few concepts. NFTs themselves have only recently come into the popular consciousness. Even more recently than that, autograph NFTs have arrived as the result of two trends. The first being the aforementioned trend of artists and celebrities creating digital signatures, which has collided with a second trend, and one of this year's most popular buzzwords—"blockchain". A blockchain is a decentralized, distributed, and oftentimes public, digital ledger. It's the technology that makes cryptocurrencies like Bitcoin work.
Blockchain isn't just for crypto though, it's also what makes NFT possible. An NFT is represented by data stored on a blockchain and is a unique digital asset that is not interchangeable. NFTs are often thought of as pictures, but can be used to represent a number of different items including: photos, videos, audio, and other types of digital files. Therefore, an autograph NFT is a digital asset, usually a picture, that has been autographed with a digital signature.

Just as the speculative market has driven the price of cryptocurrencies "to the moon", so has it skyrocketed the value of NFTs. Perhaps the first notable sale of an autograph NFT was that of billionaire Twitter founder Jack Dorsey who put up for sale a signed NFT version of his first ever tweet. It received offers as high as $2.5 million. No doubt seeing an opportunity for quick and easy money, many have seized on the new medium as an opportunity to cash in as others have already done.
To make things even more interesting, we've got tools like Mythia that allow you to stay ahead of the market by suggesting to you which NFTs to keep your eyes peeled for. We'd be willing to bet that autograph NFTs will be a suggestion sooner rather than later.

Autograph.io Wants to Make Digital Autographs a Thing

One trendsetter in the field of digital autograph NFTs is Tom Brady, who founded the company Autograph to sell this unique commodity. Through his company, Brady has enlisted famous athletes like Tiger Woods, Wayne Gretzky, and skateboarding legend Tony Hawk. According to Autograph, the Los Angeles-based company is an NFT platform that brings together the most iconic brands and legendary names in sports, entertainment and culture to create unique digital collections and experiences.
Autograph's Board of Advisors
Brian Grazer (CEO & Chairman, Imagine Entertainment)
Dawn Ostroff (CCO/CABO, Spotify)
Derek Jeter (Executive, Philanthropist, National Baseball HOF Inductee)
Eva Longoria Baston (Actress, Producer, Director)
Jason Robins (CEO & Co-Founder, DraftKings)
Jon Feltheimer (CEO, Lionsgate)
Matt Kalish (President & Co-Founder, DraftKings)
Michael Rapino (CEO, Live Nation)
Naomi Osaka (Athlete & Artist)
Paul Liberman (President & Co-Founder, DraftKings)
Peter Guber (Owner, GS Warriors, LA Dodgers)
Simone Biles (7x Olympic Medalist & 25x World Champion Medalist, 23x Gold)
Steven Galanis (CEO, Cameo)
Tiger Woods (15 Major Championships, 82 PGA Tour Wins – Tied for Most All-Time, 2022 World Golf HOF Inductee)
Tony Hawk (Legendary Skateboarder, Entrepreneur, Philanthropist)
Wayne Gretzky (The NHL's All-Time Leader in Points, Goals and Assists)
Tiger Woods Signs for Tom Brady's Company Autograph
Posting on his Facebook page, Tiger Woods shared a video of him using a tablet and stylus to sign 287 photos that would then be turned into NFTs. According to Autograph's website, the autograph NFTs will be released in waves called "drops" which feature four tiers of rarity: Ruby Premier (unsigned with 375 editions at $100 each), Emerald (signed with 50 editions at $500 each), Sapphire (signed with 25 editions at $750 each), and Ruby (signed with 12 editions at $1500 each).
Shakira Sells Signed NFTs & Prints
Colombian pop-star Shakira also decided to get into the NFT game by collaborating with Kode Abdo(AKA Bosslogic) who is a graphic designer and digital concept artist based in Australia. Together they created GIF-style animations of the music icon to raise funds for environmental causes and Shakira's personal charity The Barefoot Foundation. These short animations are backed by audio tracks created by Shakira. While the NFTs she had on offer via Makersplace don't appear to have an autograph from the pictures shown, their site does state that each asset is a "signed and limited edition digital creation". Additionally, some buyers were given signed physical prints to accompany their digital assets.

According to Makersplace, these NFTs will also have several editions similar to what Autograph is offering with their autograph NFTs. Winners of the 1/1 auctions will receive a one-of-a-kind signed artist proof of their purchased work. Each collector of a limited edition will be entered into a raffle to win a one-of-a-kind signed artist proof of their purchased work. Collectors may purchase additional editions to increase their chance of winning the artist proof. Furthermore, collectors who purchase all four artworks will receive a set of signed, physical prints (size 18 x 24 in).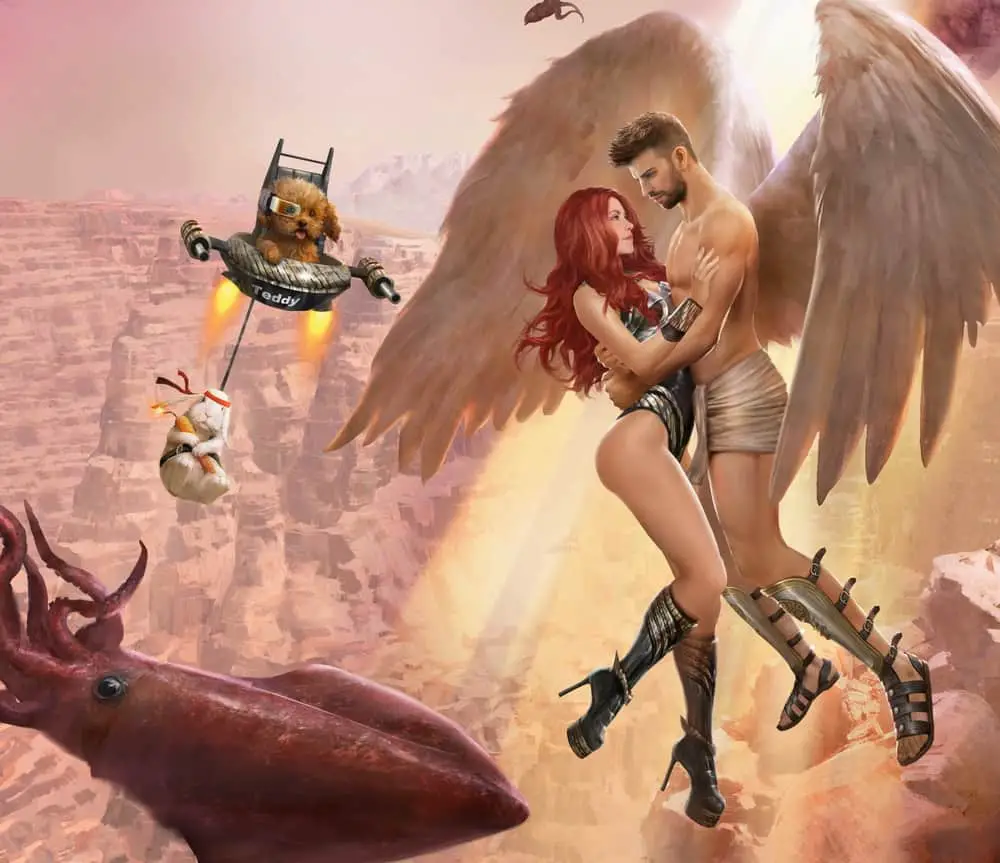 Broader Digital Autograph Trends
Topps' Digital Autographs
The fact that digital autographs are moving into the NFT space and that there are uncanny similarities to digital trading cards should come as no surprise. While not NFTs, Topps has been offering digital trading cards for many years now. Their digital offerings mirrored their physical releases with parallels and numbered cards to create artificial scarcity. Of course, the digital sets have long including digital autograph cards as well. Therefore, when Autograph and Makersplace use colored and numbered editions to create scarcity, they are simply drawing from the playbook of trading card companies.
Panini's Digital Autographs
Panini is a trading card company like Topps, but their digital autograph offerings are something of a mix between those offered by Topps and Autograph. Similar to Topps, Panini offers digital versions of their autographed trading cards. What distinguishes them is that they come in the form of NFTs. However, unlike Autograph's NFTs, each one is not uniquely signed on a tablet. These three companies are all offering similar products and it may just be a matter of time to tell which ones, if any, have lasting success.
More Stories You'll Love