Addison Rae Easterling is a young and successful social media personality. She has made a name for herself by posting her viral videos on TikTok where she has nearly 90 followers. In 2020 Addison earned her place as the number one highest-earning person on Forbes list of "30 Under 30".

It's therefore no surprise that fans, businesses, and even charities would want to contact Addison Rae.

To help make getting in touch with her possible, the following addresses, emails, and phone numbers have been compiled to give Addison Rae's fans the best and most up-to-date resources for contacting her directly or through her representatives.
How to Contact Addison Rae
With 90 million followers, it's clear that Addison Rae has touched a lot of lives. If you would like to send fan mail to one of the most beloved influencers on social media, whether it's to simply send a message of thanks or perhaps request an autograph through the mail, then the process is pretty simple.
Fan Mail Address
Although, Addison isn't one of the top celebrities known for responding to fan mail she has been known to respond to fan mail and sign autographs through the mail in the past. Therefore, if you would like to reach out to her, you can use this simple fan mail template to get started or generate one with AI! Then just try reaching out via the addresses below.
Talent Agent
Talent Agent (Commercial)
Manager
William Morris Endeavor (WME) Entertainment
9601 Wilshire Blvd.
Beverly Hills, CA 90210
USA
Tel: +1 310 285 9000
Website: wmeagency.com

WME Representatives:
Brad Slater
Samantha Leon
T.J. Bernardy
William Morris Endeavor (WME) Entertainment
9601 Wilshire Blvd.
Beverly Hills, CA 90210
USA
Tel: +1 310 285 9000
Website: wmeagency.com

WME Representatives:
Alexandra Devlin
Ocean Avenue Entertainment
9100 Wilshire Blvd. Suite 1000w
Beverly Hills, CA 90212
Email: info@oceanavenue.com

Representatives:
Joe Izzi
Email: joeizzi@oceanavenue.com
Justin Greenberg
Email: jgreenberg@oceanavenue.com
Sharon Jackson
Email: sjackson@oceanavenue.com
Email Addresses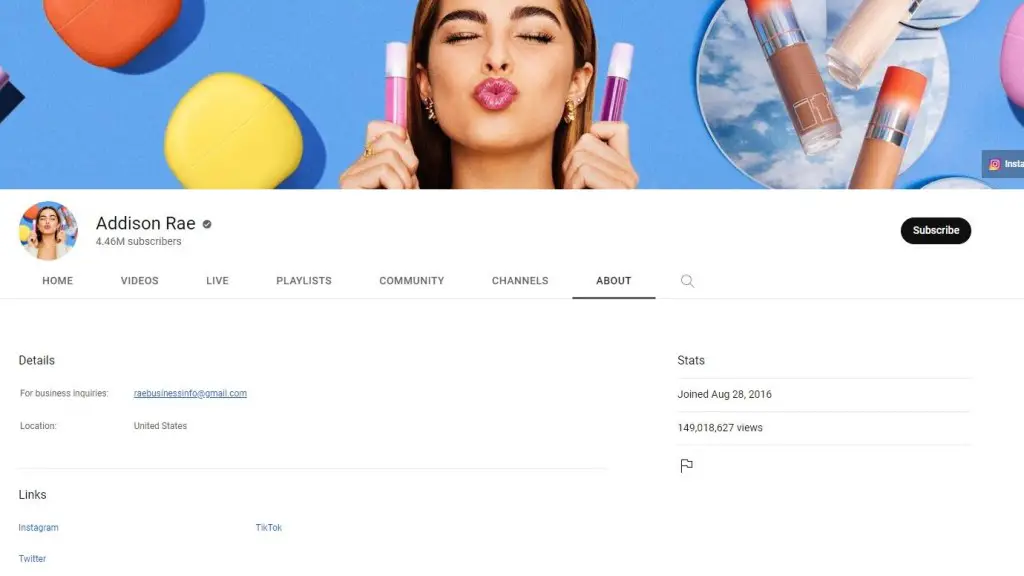 If email is more your thing then you're in luck! Addison Rae has made her email address public for interested parties to reach out to if they want to explore business opportunities.
More Ways to Contact Addison Rae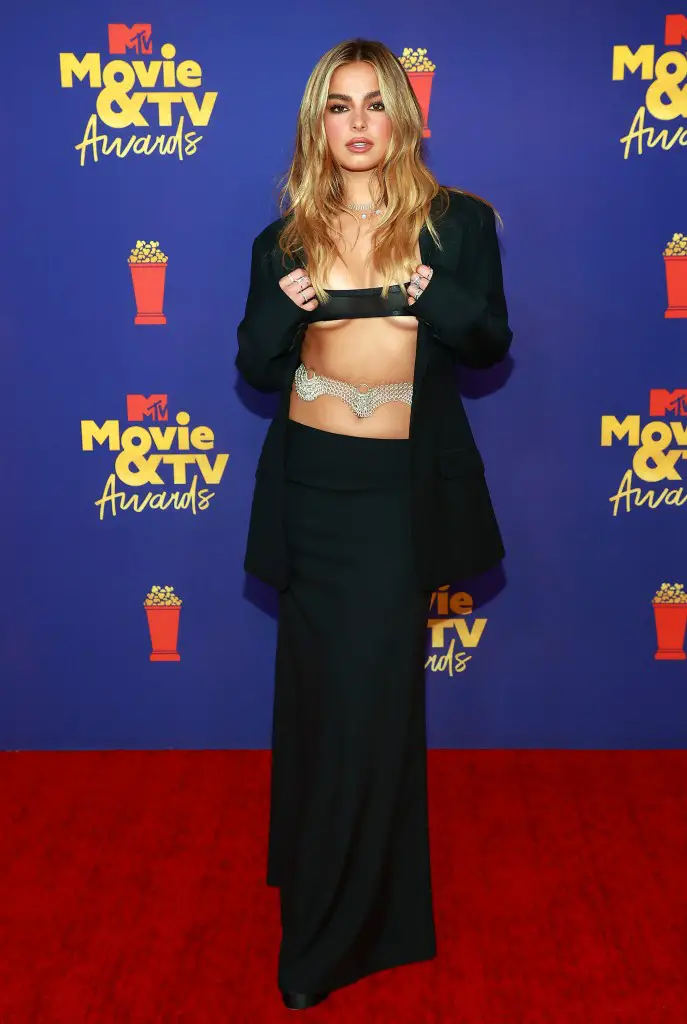 Addison Rae is represented by Narrative PR. They have offices in NY and CA where Addison's representatives Alex Schack and Tori Kob are based. You can reach out to them via the contact info below.
Send Addison Rae a DM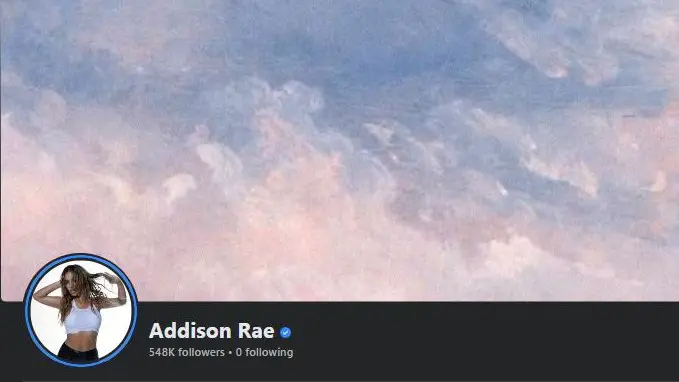 Some celebrities do in fact respond to DMs from fans. Since Addison is so well known for her online presence, it's natural that many fans would want to contact her by sending a message. Give it a shot by DM'ing Addison Rae through one of her social media accounts. The following are her official ones.
About Addison Rae
One of the most popular TikTokers today is Addison Rae Easterling. With over 90 million followers, she is one of the most followed people on the app. So, what is it about Addison that has people so obsessed?
For starters, she has a great personality. She's funny, relatable, and down-to-earth. Her videos are always entertaining, and she seems like someone you could be friends with in real life.
Addison is also incredibly talented. She's an excellent dancer, and her choreography is often featured in her videos. She also has a great singing voice, as evidenced by the many videos of her singing that have gone viral. In addition to her dancing and singing skills, Addison is also an accomplished actress. She's appeared in several films and TV shows, including the hit series "High School Musical: The Musical: The Series."
With her beauty, talent, and down-to-earth personality, it's no wonder that Addison Rae Easterling is one of the most popular TikTokers today.
FAQs
What is Addison Rae's fan mail address?
You can send fan mail, including letters and packages, to Addison Rae via WME:
William Morris Endeavor (WME) Entertainment
9601 Wilshire Blvd.
Beverly Hills, CA 90210
USA
Who is Addison Rae's manager?
Addison Rae's manager is Joe Izzi of Ocean Avenue Entertainment. He can be contacted at joeizzi@oceanavenue.com.
What is Addison Rae's phone number?
While Addison Rae's personal phone number is not public information, you can reach her by phone through her representatives by calling her agency Narrative PR by using the number  +1 347-778-5832.
Get Updated Celebrity Contact Info First!
Sign up for the Tales From The Collection newsletter and be the first to know when new contact info is added for celebrities like SSSniperWolf, Milly Alcock, and Johnny Depp!