Nicolas Cage's enduring popularity can be attributed to his exceptional versatility as an actor, his fearless approach to unconventional roles, and his ability to connect with audiences across a wide range of genres. His unique on-screen presence, often characterized by intense emotions and a willingness to push boundaries, has made him a magnetic figure in Hollywood.
Cage's extensive filmography, which includes both blockbuster hits and critically acclaimed indie films, has solidified his status as a respected and beloved actor whose performances continue to captivate and surprise fans around the world.
To help make it easy for Nicolas Cage's fans to contact him, the following addresses, emails, and phone numbers have been compiled to give his fans the best and most up-to-date resources for contacting him directly or through his representatives.
Nicolas Cage Contact Information Quick Reference
Nicolas Kim Coppola
AKA
Nicolas Cage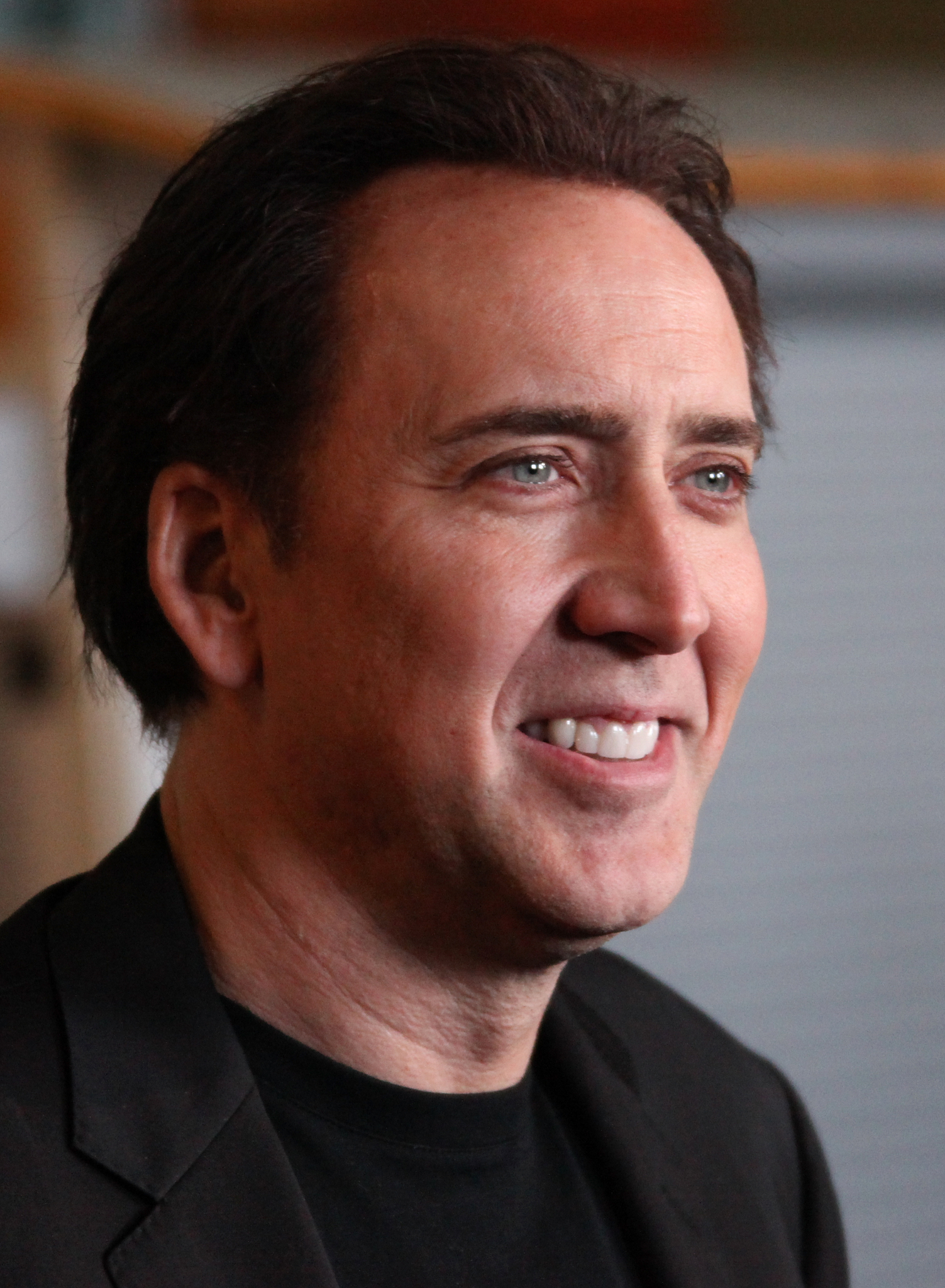 Actor
Nicolas Cage is an Academy Award-winning American actor renowned for his versatility and fearless approach to unconventional roles. With a career spanning over four decades, Cage has captivated audiences through an extensive filmography that includes blockbuster hits, indie gems, and critically acclaimed performances.
Born: January 7, 1964
Birthplace:
Long Beach, CA, USA
Founder of: Saturn Films
Address:
c/o WME
9601 Wilshire Blvd

Beverly Hills
CA
,
90210
Phone:
+1 310 285 9000
Email:
mnilon@stride-mgmt.com
POC:
Michael Nilon of Stride Management
Signature
How to Contact Nicolas Cage
Every day, thousands of people contact the celebrities, athletes, and public figures they admire most. Some want to request donations for charity, some seek new business opportunities, but most just want to send fan mail.
That's because fan mail is a great way to express your support and admiration. Since Nicolas Cage is such a huge star, there's no doubt that the Leaving Las Vegas actor gets his fair share of messages and well wishes.
Nicolas Cage has a well-established history of responding to fan mail! You can reach out to him by using this simple fan mail template to get started. If you're having trouble expressing yourself, you can also generate a letter with AI! Then just try reaching out via the addresses below. Good luck!
More Ways to Contact Nicolas Cage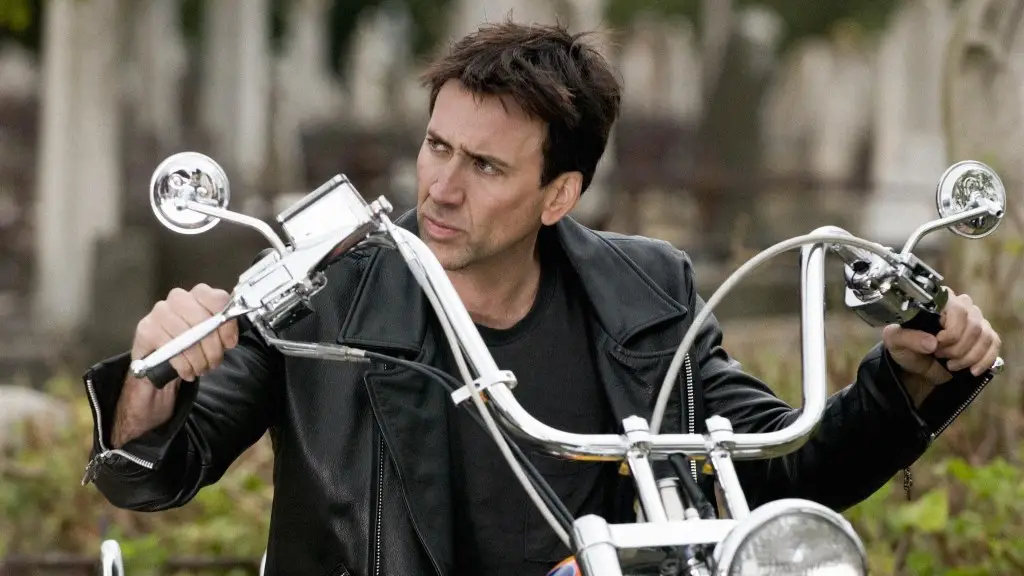 If you still need more email addresses, phone numbers, and mailing addresses in order to reach the Face/Off actor then look no further. Cage has more than one agency looking out for his interests. Try reaching him at the following representatives.
Legal Representative
Manager
Goodman, Genow, Schenkman, Smelkinson & Christopher
9665 Wilshire Blvd
5th Floor
Beverly Hills, CA 90212
USA
+1 310 385 9300 phone
+1 310 385 9333 fax

Representative:
Patrick Knapp
Stride Management
8820 Wilshire Blvd.
Suite 210
Beverly Hills, CA 90211
USA
+1 323-266-9110 phone

Representative:
Michael Nilon
323-266-9112 phone
323-266-9110 alt. phone
mnilon@stride-mgmt.com
Business Information
Nicolas Cage is not only a distinguished actor but also a thriving entrepreneur. As the CEO of his own production company, Saturn Films, he has successfully expanded his influence and creative vision within the entertainment industry.
Saturn Films
Saturn Films
9000 Sunset Blvd
Ste 911
West Hollywood, CA 90069
USA
+1 310 887 0900 phone
+1 310 248 2965 fax
DM Nicolas Cage on Social Media
Many fans feel more at ease with communicating via direct messaging rather than through traditional methods such as mailing letters or making phone calls. While some celebrities do respond to DMs, it's important to note that Nicolas Cage doesn't have any social media accounts.
As a result, fans should be cautious when reaching out to accounts that claim to be affiliated with the actor. These accounts are likely to be fan accounts and not connected to Cage in any way. So, it's best not to send DMs to accounts under his name, and instead, consider alternative means of communication if necessary, especially given the prevalence of celebrity impostor scams.
About Nicolas Cage
Nicolas Cage, born Nicolas Kim Coppola on January 7, 1964, is an accomplished American actor, producer, and director. Known for his versatile acting skills and unique ability to fully immerse himself in a wide range of roles, Cage has become a respected and prolific figure in Hollywood.
Born in Long Beach, California, Cage comes from a family with deep roots in the entertainment industry. He is the nephew of acclaimed filmmaker Francis Ford Coppola and actress Talia Shire, and the cousin of director Sofia Coppola and actor Jason Schwartzman. Despite his family ties, Cage decided to pave his own path in the industry, adopting the stage name "Cage" to avoid accusations of nepotism. He was inspired by the comic book character Luke Cage.
Cage's acting career took off in the early 1980s with roles in television and film. His breakthrough came in 1987 with the film "Raising Arizona," directed by the Coen Brothers, which showcased his talent for both comedic and dramatic acting. Cage went on to deliver memorable performances in films such as "Moonstruck" (1987), "Wild at Heart" (1990), and "Leaving Las Vegas" (1995), for which he won an Academy Award for Best Actor.
Throughout the 1990s and 2000s, Cage starred in a variety of action-packed blockbusters, including "The Rock" (1996), "Con Air" (1997), "Face/Off" (1997), and the "National Treasure" franchise. He continued to demonstrate his range, appearing in critically acclaimed films such as "Adaptation" (2002) and "Matchstick Men" (2003).
In recent years, Cage has continued to explore a wide array of roles, gravitating toward independent films and genre movies. His performances in "Mandy" (2018), "Color Out of Space" (2019), and "Pig" (2021) have garnered him praise from critics and audiences alike.
As a producer, Cage has contributed to projects such as "The Life of David Gale" (2003) and "Shadow of the Vampire" (2000). He also ventured into directing with "Sonny" (2002), a crime drama starring James Franco.
Nicolas Cage's enduring career has been marked by his commitment to taking risks and challenging himself as an artist. With a filmography spanning over four decades, Cage remains an influential and captivating figure in the world of cinema.
FAQs
Who is Nicolas Cage's Agent?
Nicolas Cage's agent is Michael Nilon of Stride Management. You can contact Cage through his agent at mnilon@stride-mgmt.com.
What is Nicolas Cage's fan mail address?
You can write to Nicolas Cage via WME at:
9601 Wilshire Blvd
Beverly Hills, CA 90210
USA
What is Nicolas Cage's phone number?
While Nicolas Cage's personal phone number is not public information, you can reach him by phone through his representatives by calling WME at +1 310 285 9000.
What is Nicolas Cage's real name, and why did he change it for his acting career?
Nicolas Cage's birth name is Nicolas Kim Coppola. He changed his name to "Cage" to avoid the appearance of nepotism, as he is part of the famed Coppola family in the entertainment industry, and to carve out his own path in Hollywood, independent of his family's influence.
Get Updated Celebrity Contact Info First!
Sign up for the Tales From The Collection newsletter and be the first to know when new contact info is added for celebrities like Tom Hardy, Jack Nicholson, and Chase Stokes!