Danny Trejo's distinctive rugged appearance, coupled with his authentic background and transformation from a life of crime and addiction to a successful Hollywood actor, has resonated with audiences worldwide. His roles in over 400 films and television shows, including iconic characters like Machete, have showcased his versatility and acting range.
Off-screen, Trejo's dedication to philanthropy, drug rehabilitation counseling, and community involvement has further endeared him to the public, making him a symbol of resilience, redemption, and positive impact. His unique blend of on-screen presence and off-screen activism has created a multifaceted persona that transcends traditional celebrity status.
To help make it easy for Danny Trejo's fans to contact him, the following addresses, emails, and phone numbers have been compiled to give his fans the best and most up-to-date resources for contacting him directly or through his representatives.
Danny Trejo Contact Information Quick Reference
Danny Trejo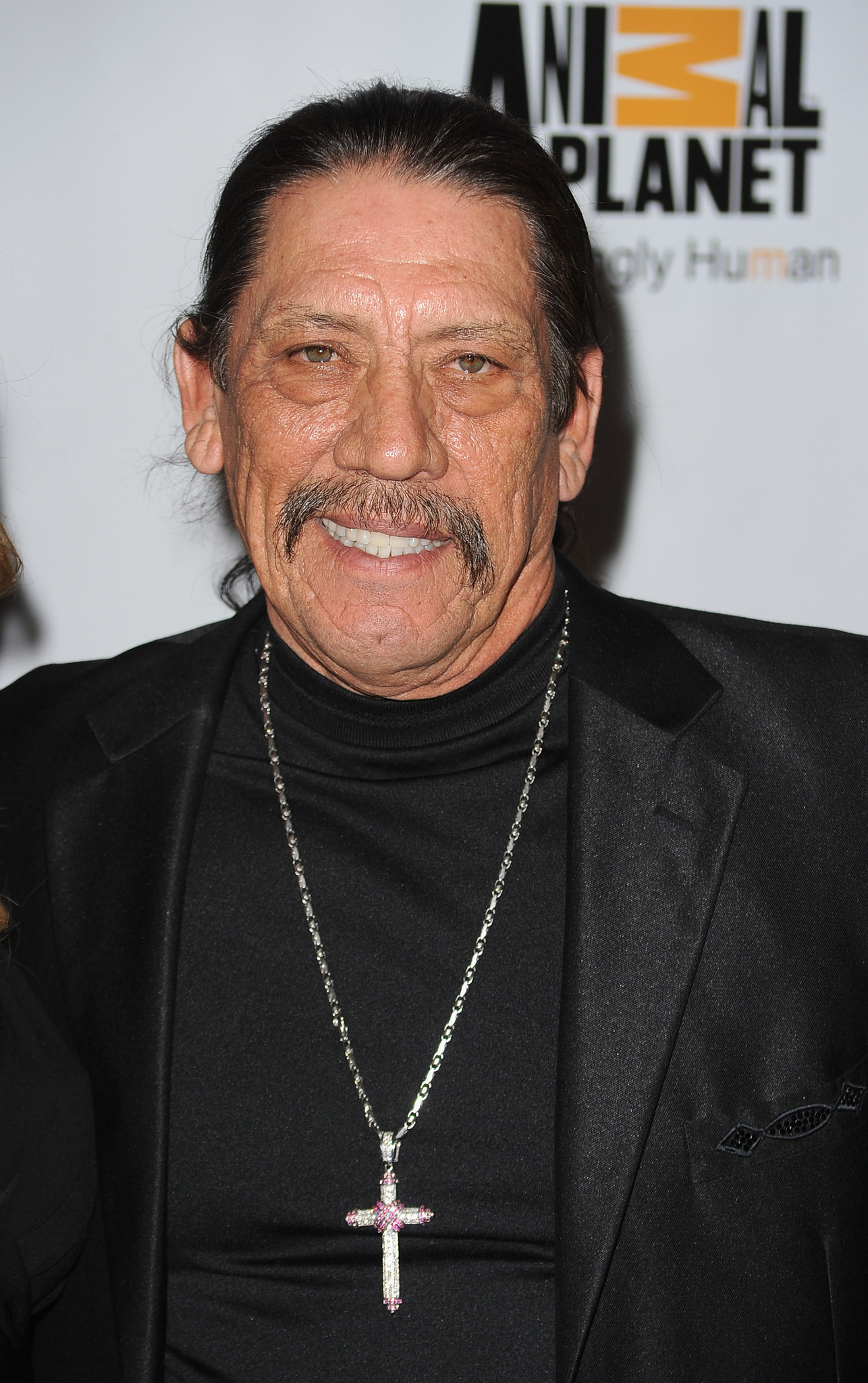 Actor, Producer, Philanthropist
Danny Trejo is a revered actor, renowned for his versatile performances across genres including action, thriller, and drama. He has played more than 400 roles in film and television, displaying his acting range across various genres. His life's journey from a troubled past to Hollywood success, coupled with his philanthropic efforts, has made him a symbol of resilience and redemption.
Address:
5055 Wilshire Blvd.
Ste. 865

Los Angeles, CA 90036
,
USA
Signature
How to Contact Danny Trejo
Every day, thousands of people contact the celebrities, athletes, and public figures they admire most. Some want to request donations for charity, some seek new business opportunities, but most just want to send fan mail.
That's because fan mail is a great way to express your support and admiration. Since Danny Trejo is such a huge star, there's no doubt that the Machete actor gets his fair share of messages and well-wishes.
Danny Trejo does have a well-established history of responding to fan mail. You can reach out to him by using this simple fan mail template to get started. If you're having trouble expressing yourself, you can also generate a letter with AI! Then just try reaching out via the addresses below. Good luck!
Talent Agent
Business
Agency: Amsel, Eisenstadt, Frazier & Hinojosa Talent Agency (AEFH)
Website: aeftalent.com
Phone: +1 323 939 1188
Fax: +1 323 939 0630
Address: 5055 Wilshire Blvd, Ste. 865, Los Angeles, CA 90036, USA
Representatives: Gloria Hinojosa
Email: gloria@aeftalent.com
Trejos Tacos
Address: 631 North Larchmont Blvd, Unit 2
Los Angeles, CA 90004, USA
DM Danny Trejo on Social Media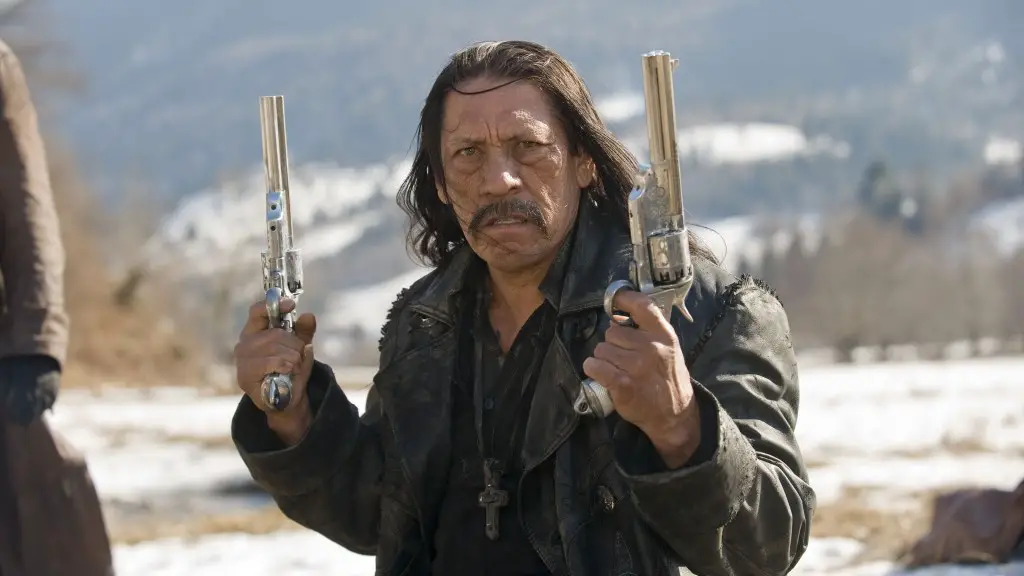 For many fans, direct messaging on social media is a more familiar and convenient way to communicate with their favorite celebrities. Danny Trejo is no exception. It's a strategy that can work as there are a number of celebrities that have been known to respond to DMs.
If you want to reach out to him, consider sending a message through his official social media accounts for the best chance of getting a response.
Get Danny Trejo's Autograph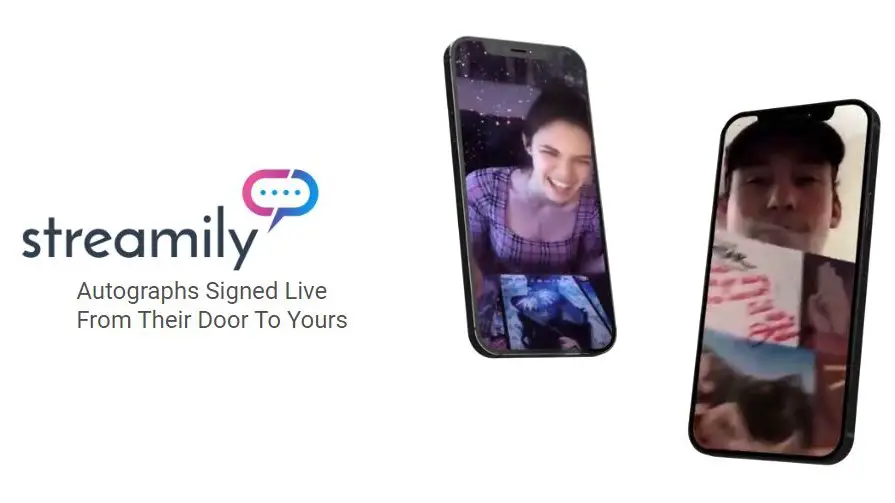 One of the premier avenues for obtaining a celebrity's autograph is through private signings, and Streamily stands unrivaled in this unique experience. Having established itself as a fan favorite, Streamily offers live-streamed autograph signings that bring fans closer to their favorite Hollywood legends. These exclusive events are not only a chance to secure a cherished autograph but also an opportunity to engage with stars in a way that's both personal and memorable. Don't miss out on the excitement; get in on the action here and become part of an unforgettable experience!
Hot Signings From Streamily
About Danny Trejo
Danny Trejo, born on May 16, 1944, in Echo Park, Los Angeles, California, is an iconic American actor known for his rugged appearance and extensive body of work as a character actor. His life is a remarkable tale of redemption, transformation, and success in Hollywood.
Early Life
Danny Trejo was born to Mexican-American parents, Delores Rivera King and Dionisio "Dan" Trejo, a construction worker. His birth was the result of an extramarital affair, and his early life was marked by turbulence and hardship.
Trejo's family briefly lived in San Antonio, Texas, before returning to Los Angeles. He was often abused by his father and introduced to drugs at a young age, using marijuana, heroin, and cocaine by ages 8, 12, and 18, respectively. His uncle Gilbert played a significant role in his early exposure to drugs.
By the age of 10, Trejo was already involved in criminal activities and was first arrested at that age. Throughout the 1960s, his life consisted predominantly of intermittent jail stints in the California prison system. He was involved in various criminal activities, including assault, theft, and drug-related crimes.
While in prison, Trejo became a champion boxer in San Quentin's lightweight and welterweight divisions. He also managed contraband operations and collected debts. In 1968, during a period in solitary confinement, he embraced sobriety and became involved in a 12-step program, successfully overcoming his drug addictions.
Career
Trejo's film career began unexpectedly in 1985 when he was offered a job as an extra in the film "Runaway Train." Recognized by crime author Edward Bunker, who was writing the screenplay for the film, Trejo was hired as Eric Roberts' personal trainer and boxing advisor. This led to a small acting role, marking his acting debut.
Trejo's distinctive appearance and authentic background led to a series of roles, often typecast as a prisoner or criminal. He appeared in numerous films, including "Desperado," "Heat," "From Dusk Till Dawn," "Con Air," "Anaconda," and the "Machete" franchise, directed by his second cousin Robert Rodriguez.
Perhaps his most notable role is Machete, a former Mexican federal police officer turned vigilante, in the films "Machete" (2010) and "Machete Kills" (2013). He also played Uncle Isador ("Machete") Cortez in the "Spy Kids" series.
Trejo's work extended to television, with recurring roles in series like "King of the Hill" and "Sons of Anarchy." He has played more than 400 roles in film and television, displaying his acting range across various genres.
Philanthropy and Other Endeavors
Beyond acting, Trejo has been dedicated to helping others, particularly in the area of drug rehabilitation. After his final stint in prison, he became involved in drug rehabilitation programs and counseling youths facing drug charges. He also participated in various charitable causes, such as collecting for food banks and distributing clothes to those in need.
In 2015, Trejo helped pass a change to the penal code that grants access to parole hearings for inmates sentenced as juveniles. He has also been involved in music and culinary projects, producing a Latin soul music compilation and publishing cookbooks related to his restaurant business.
In 2021, he published an autobiography, "Trejo: My Life of Crime, Redemption, and Hollywood," with Canadian actor and friend Donal Logue.
Personal Life
Trejo has been married multiple times, with his last marriage to Debbie Shreve ending in divorce in 2009. He has three children and continues to live in Los Angeles, where he often resides in his childhood home.
Conclusion
Danny Trejo's life is a testament to resilience, transformation, and the power of redemption. From a troubled childhood marked by addiction and incarceration to a successful Hollywood career and philanthropic efforts, Trejo's journey is an inspiring story of overcoming adversity and making a positive impact on the world.
His contributions to film, his dedication to helping others, and his enduring presence in Hollywood make him a unique and influential figure in the entertainment industry.
FAQs
Who is Danny Trejo's manager?
Danny Trejo's manager is Gloria Hinojosa from Amsel, Eisenstadt, Frazier & Hinojosa Talent Agency (AEFH). You can contact her through her email at gloria@aeftalent.com.
What is Danny Trejo's fan mail address?
You can write to Danny Trejo via Amsel, Eisenstadt, Frazier & Hinojosa Talent Agency (AEFH) at:
AEFH
5055 Wilshire Blvd.
Ste. 865
Los Angeles, CA 90036
USA
What is Danny Trejo's phone number?
While Danny Trejo's personal phone number is not public information, you can reach him by phone through Amsel, Eisenstadt, Frazier & Hinojosa Talent Agency (AEFH) at +1 323 939 1188.
What is Danny Trejo's email address?
While Danny Trejo's personal email address is not public information, you can reach him by email through Amsel, Eisenstadt, Frazier & Hinojosa Talent Agency (AEFH) at gloria@aeftalent.com.
Get Updated Celebrity Contact Info First!
Sign up for the Tales From The Collection newsletter and be the first to know when new contact info is added for celebrities like Virginia Gardner, Ella Hunt, and Monica Barbaro!