Why Send Fan Mail to Meryl Streep
Getting her start in the mid-1970s, Meryl Streep is a classic Hollywood actor. Over her long career she has built a reputation for her talent as an actor. Some even consider her to be the best of her generation. Given her popularity, it's not surprising that Meryl receives a lot of fan mail. Many fans would love to get an autograph from her, but they often wonder "does Meryl Streep read her fan mail?" Unlike singers like Taylor Swift who have built a reputation for responding to fan mail, with Meryl, it is not so clear. There is very little evidence that she currently takes the time to personally respond to fan mail, but she has in the past. That fact that she hasn't responded as much in recent years could simply be due to a lack of access to accurate contact information for Meryl—a problem which this article will solve.
How to Send Fan Mail to Meryl Streep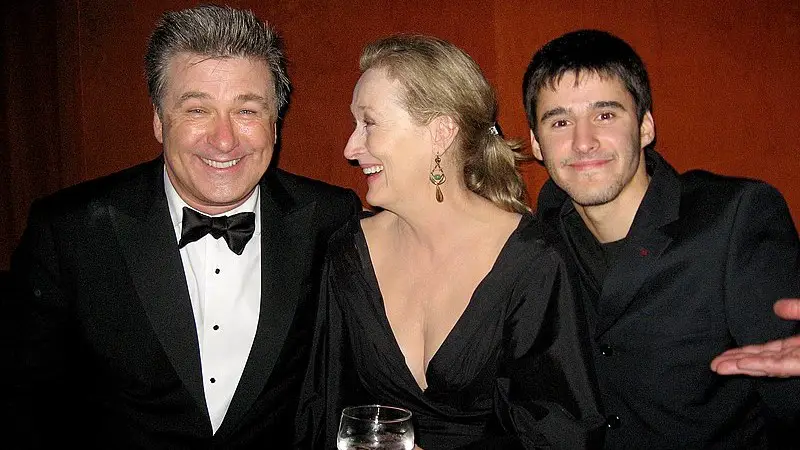 Regardless of how you've come to know her, it's likely that Meryl's work has had an impact on you in some way or another. If you would like to send fan mail to this popular screen actor, whether it's to simply send a message of thanks or perhaps request an autograph through the mail, then the process is pretty simple. Since many celebrities respond to fan mail, it's not unthinkable that she might send fans free autographs through the mail. If you would like to reach out to her, you can use this simple fan mail template to get started. Then simply try reaching out via the addresses below. Good luck!
Fan Mail Responses
Meryl Streep has a long history in Hollywood, and therefore with fan mail. Her last recorded fan mail responses by the users of the autograph collecting site Star Tiger, appear to have come in the mid-2000s. While that means that she is a difficult signer, at the very least she does have a record of signing occasionally, so there is a solid chance that you might still get a response! Sending fan mail comes at little to no cost, so you really have nothing to lose by giving it a shot.
How to Write To Meryl Streep
Sending fan mail is a great way to express your love and support for Meryl Streep. The Don't Look Up actor actually has a public fan mail address, but there is more than one way to reach her.
One option to contact Meryl is to reach out to her talent agency Creative Artists Agency (CAA) via her official fan mail address.
You can send your fan mail to:
Talent Agency
42west LLC
600 3rd Ave., 23rd Floor
New York, NY 10016
USA
CAA
2000 Avenue of the Stars
Los Angeles, CA 90067
USA
PHONE: +1 424 288 2000
FAX: +1 424 288 2900
EMAIL: info@caa.com
CAA Representatives
Franklin Latt
JB Fogel
Kevin Huvane
Mathilde Dumont
Publicist
Narrative
287 Park Avenue
6th Floor
New York, NY 10010
USA
PHONE: +1 347-778-5832
EMAIL: reception@narrative-pr.com
Narrative Representatives
Ashton Fontana
15260 Ventura Blvd
Suite 900
Sherman Oaks, CA 91403
USA
PHONE: +1 424-320-8025
EMAIL: ashton@narrative-pr.com
Legal Representative
Michael Gendler
c/o Gendler & Kelly
450 N Roxbury Dr
Ste 1000
Beverly Hills, CA 90210
USA
PHONE: +1 310 285 6400
FAX: +1 310 275 7333
Write to Meryl on Broadway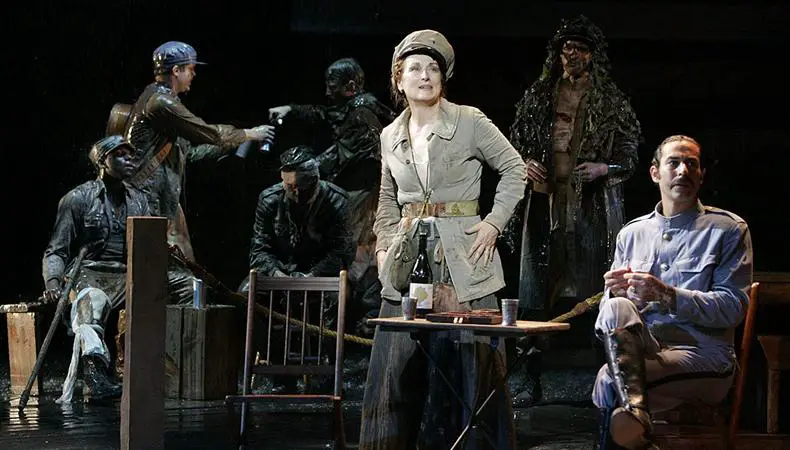 This idea might honestly be your best chance of contacting Meryl Streep. Sending fan mail to singers at the venues they will be performing at is known as via venue fan mail. While she might not be performing on Broadway right now, she is on the Artistic Advisory Board for 2ndStage. Try reaching out to her there and with any luck, management at the venue will pass on your letter!
Meryl Streep
℅ 2ndStage
1501 Broadway
Suite 518
New York, NY 10036
USA
Email and Phone Number
Many may prefer to send Meryl Streep an email. Meryl is represented by her agent Franklin Latt at CAA. You can Contact Meryl through Franklin by sending an email to him at franklin.latt@caa.com or calling at 424-288-2000.

A reply from your favorite celebrity is always a great feeling. Fan mail can be an incredible way to get their attention and possibly even an autograph. To increase your chances of getting a reply, be sure to include a self-addressed stamped envelope. Who knows, you might just get that fan mail response you've always wanted.