November brought some nice through the mail (TTM) autographs and fan mail responses as well as a few in person autographs from voice actors like Veronica Taylor and Megan Hollingshead at San Antonio's Pokefest. I guess it's been a good month for voice actors as I also did an interview with Sean Rey, the voice actor for Dani Rojas in Far Cry 6. You can watch the full interview here.

I've also been creating lots of new video content on TikTok, Instagram, and YouTube. While doing monthly round up posts like this is a great way to showcase all of the great autographs that come my way, doing short videos is a great way to show them off closer to real time. It also gives me a chance to show a bit of my process like I do in the video below.
Through The Mail (TTM) Autographs
Felicity Jones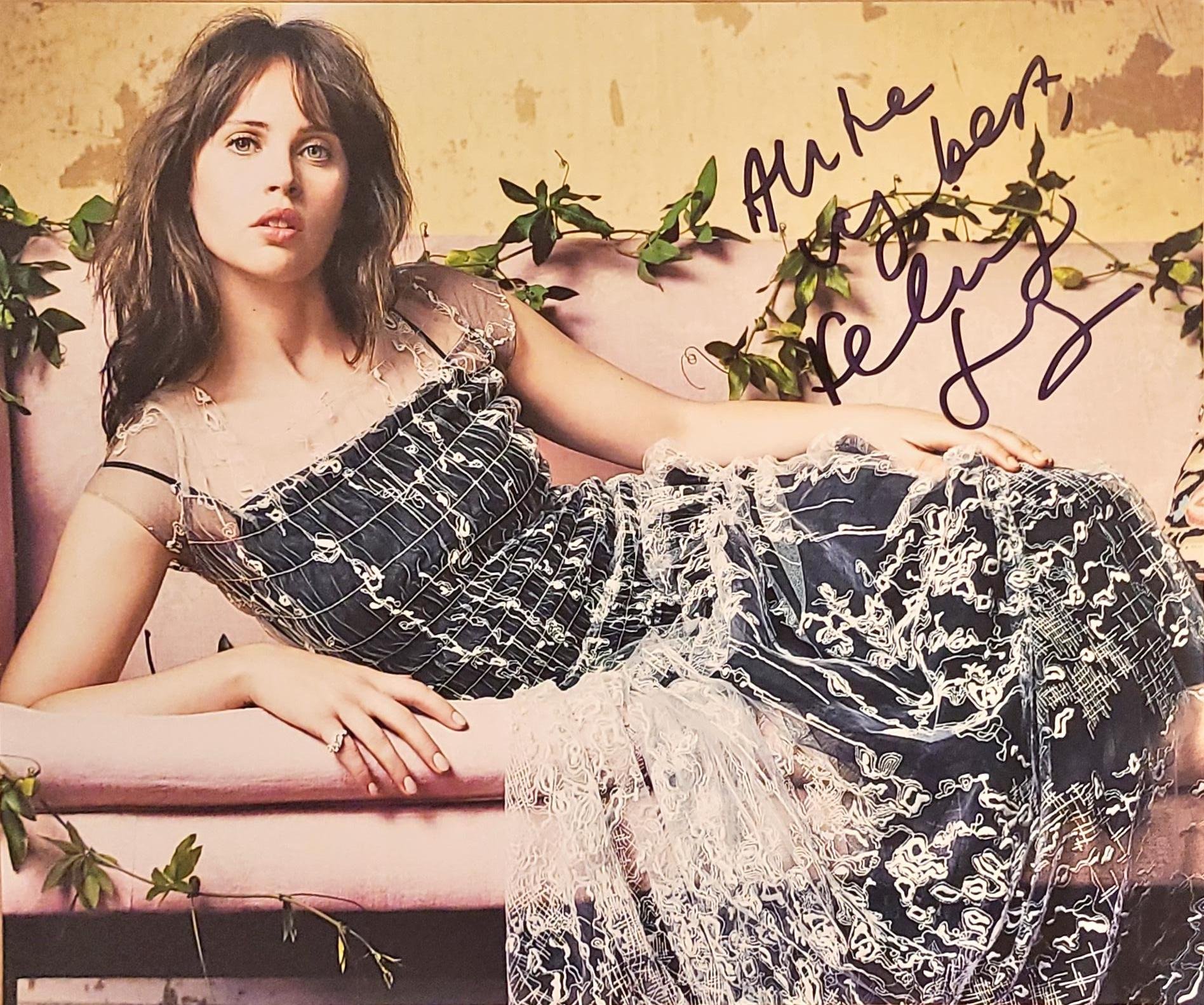 I sent fan mail to Felicity back in June of 2020, right during the height of the pandemic. At the time, there was a lot of uncertainty about what celebrities would do with the fan mail they received, given concerns of the virus being transmitted by mail. It seems that, at least in this case, my letter and photos were set aside by her agent for her to sign at a later time as usual.

Before getting these back from Jones, I saw a lot of collectors received their items back first. So while I had hope that I would get mine back as well, I wasn't so sure that I would. While I have sometimes had to wait for several years in the past, I think that this goes to show that you should never give up hope on an autograph request unless you get a return to sender.
Felicity Jones fan mail address

Felicity Jones
Independent Talent Group Ltd
40 Whitfield Street
London W1T 2RH
United Kingdom
Robert Duncan McNeill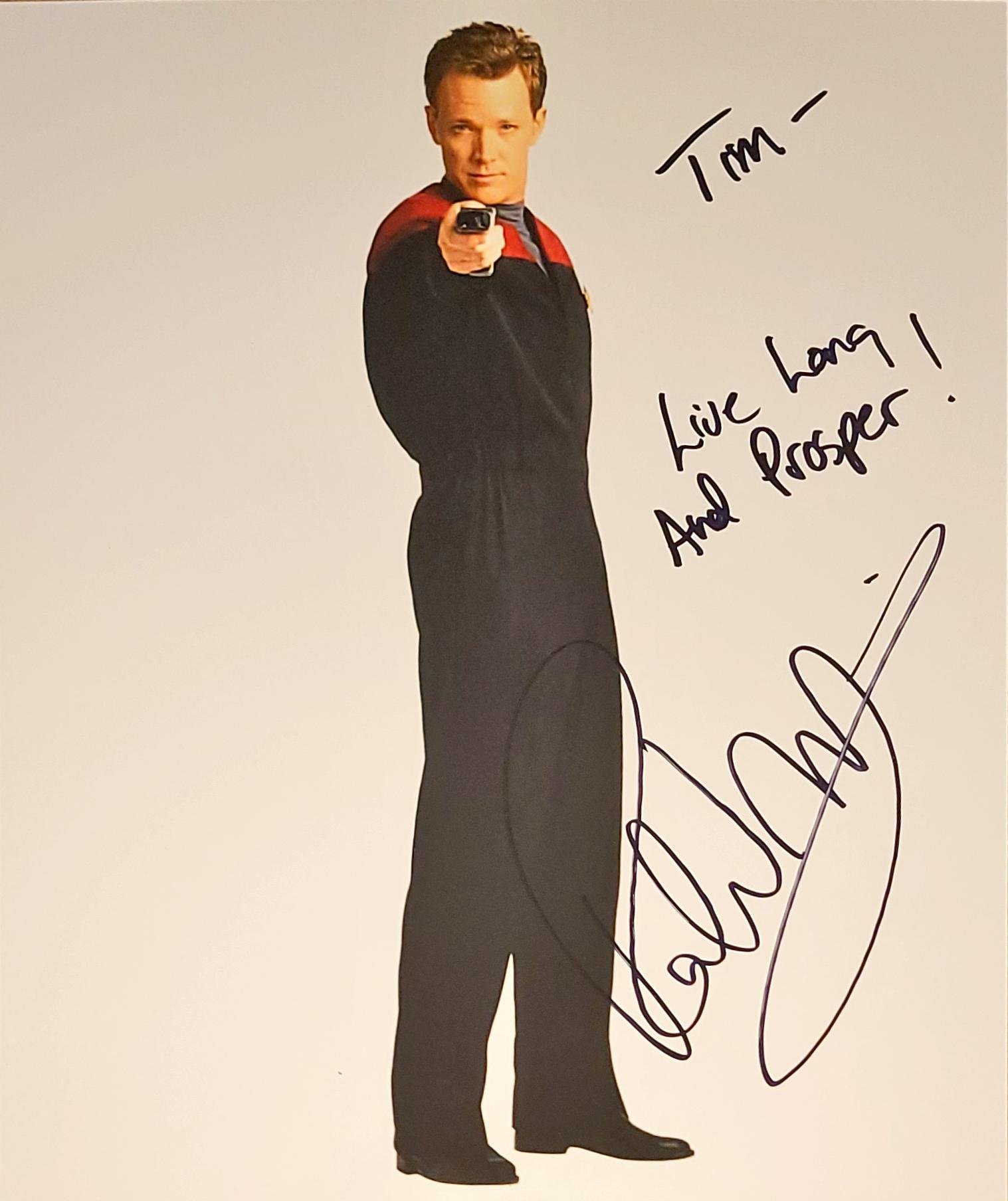 McNeill is best known for his role as Lieutenant Tom Paris on the television series Star Trek: Voyager. I sent an email to the production office Resident Alien, which McNeill is directing, asking for their fan mail address so that I could request an autograph. One of the production assistants kindly provided me with the address for the show's production office in Canada, to which I promptly sent the above photos for McNeill to sign. A few months later I got both of them back without a problem. McNeill inscribed the photos with "Live long and prosper" and "Best wishes". Both will make a great addition to my small but growing Star Trek collection.
Paige Vanzant
Paige VanZant had previously posted on Facebook that she responded to fan mail sent to her gym in California. That was a few years ago though and she now trains in Florida. I thought I'd give writing to her at her new gym a try and a few months later I received both of the 8×10″ photos I sent her signed.
Paige VanZant fan mail address

Paige VanZant
c/o American Top Team
5750 N. State Road 7,
Coconut Creek, FL 33073
Janina Gavankar
Gavankar played Iden Versio in Star Wars Battlefront 2. She is currently filming season 2 of Big Sky so I wrote to her via the set. She signed one of the three items I sent.
Caity Lotz
The cast of DC: Legends of Tomorrow has been extremely good at responding to fan mail. Back in June I received a reply from Tala Ashe which goes well with this recent from Caity Lotz. She signed my index card and included a trading card and 4×6″ photo.
Daniel Craig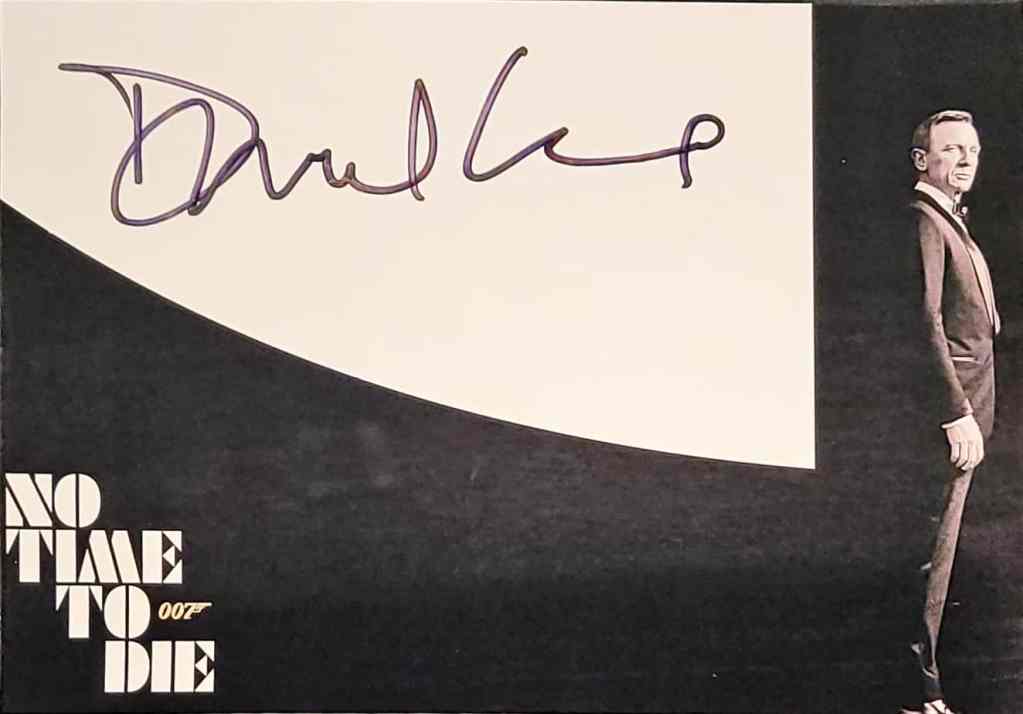 Daniel Craig fan mail address

Independent Talent Group Ltd
40 Whitfield Street
London W1T 2RH
United Kingdom
I wrote to Daniel Craig via his agency in the UK. I sent a few index cards, but received this No Time to Die 5×7″. Léa Seydoux, Craig's No Time to Die co-star, signed for me back in September.
Heather Langenkamp
Heather Langenkamp is best known for her role as Nancy Thompson on Wes Craven's iconic 80's horror film A Nightmare on Elm Street. I sent her two of the acid free archival quality index cards that I get from Amazon and asked her to both. After a 10 month turnaround, she obliged and signed both of them.
Heather Langenkamp fan mail address

Heather Langenkamp
AFX Studios
14734 Arminta St.
Panorama City, CA 91402-5904

In Person Autographs / Purchases
Veronica Taylor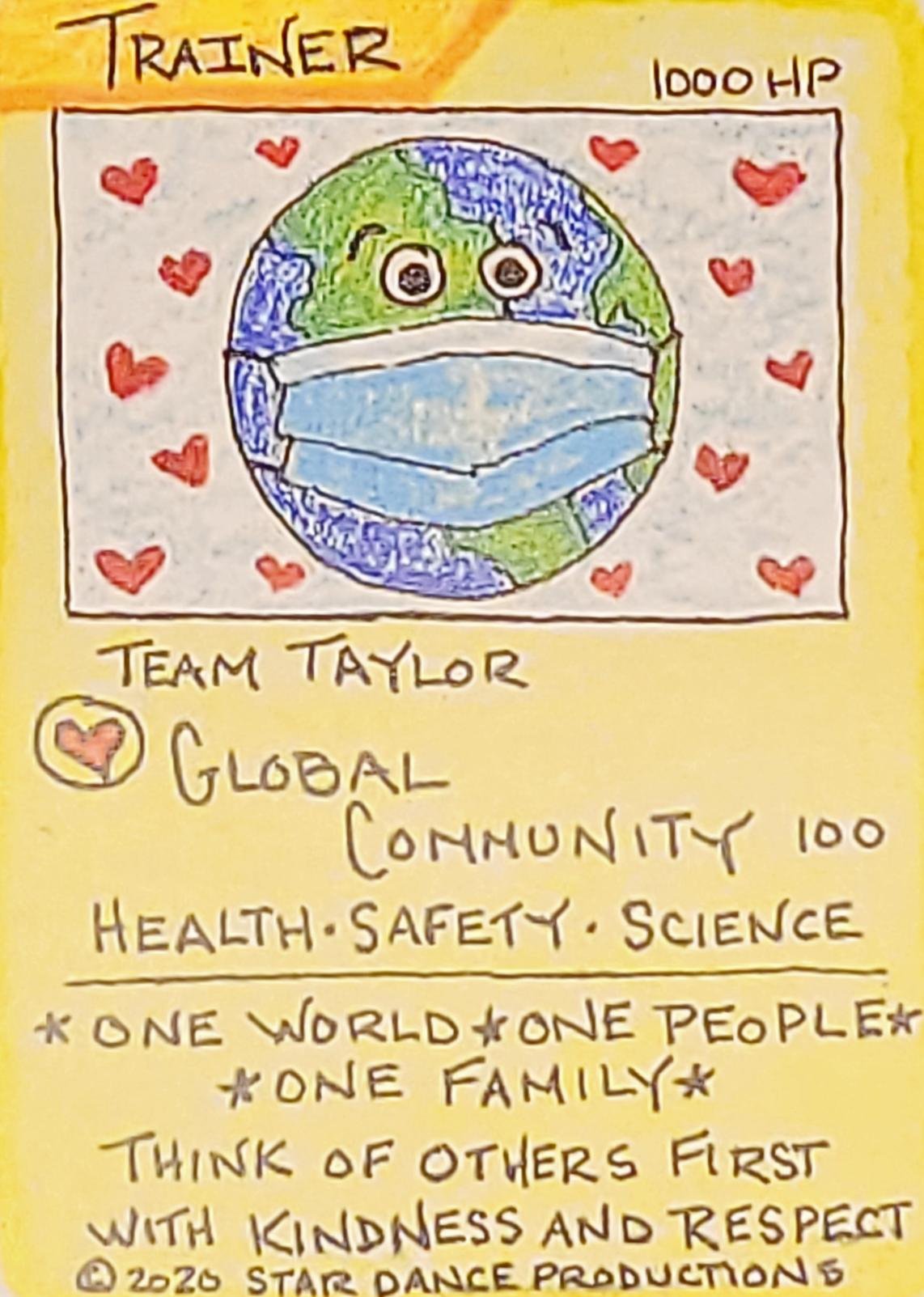 Veronica Taylor is the voice of Ash Ketchum from Pokémon. She signed for me TTM a number of years back so I thanked her for doing so and asked how much mail she gets now. Surprisingly she told me that she doesn't get much, but that's because her management company was apparently throwing fan mail out rather than forwarding it on to her.

Luckily, she told me that she recently set up a new PO Box for fan mail and welcomed her fans to write her, while mentioning that she did have a very busy schedule, so replies probably won't come too quickly. However, her website does mention that the address is for "letters only" and she asks fans to "please not send personal items to be autographed [as] they will not be returned".
Veronica Taylor Fan Mail Address
Veronica Taylor
P.O. Box 291716
Los Angeles, CA 90029
Megan Hollingshead
Like Veronica Taylor, I met Megan Hollingshead at Pokéfest.
Alyssa Milano
Alyssa Milano's book Sorry Not Sorry, signed by the author.
Taylor Swift
Earlier this month, I announced on my TokTok that Taylor Swift was selling signed copies of RED (Taylor's Version). I purchased two copies and they arrived a few weeks later. Both came beautifully signed with what appears to be a slightly updated signature style with a very long loop on the "T". As I've previously noted, Taylor is one of the best celebrities at providing fans with a chance to own something signed by them.
Drew Barrymore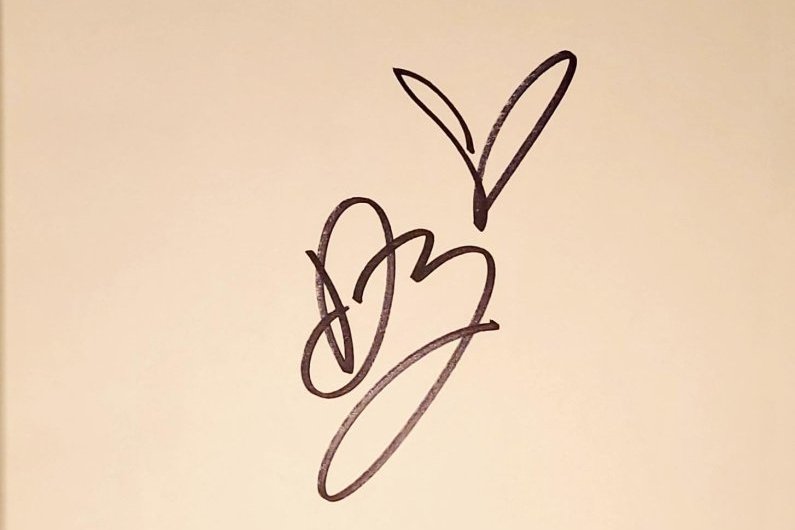 Even when dealing with reputable companies like Barnes and Noble, it's hard to know if the autographs you buy are real, especially sight unseen, which is often the case with signed books. Unfortunately, I recently purchased a "signed" copy of Drew Barrymore's new book Rebel Homemaker which turned out to contain a fake autograph. I had the book looked at by Beckett Authentication Services and they deemed it "unlikely to pass full authentication". As I paid for a quick opinion and didn't send my book in to be physically inspected, Beckett didn't render a 100% affirmative verdict that it wasn't genuine, but it differs so much from her usual autograph that it really wouldn't be worth the cost or the trouble to do so.
@talesfromthecollection

Barns & Noble Selling Fake Drew Barrymore Autographs?! ##booktok ##drewbarrymore ##barnesandnoble ##hmm

♬ Things That Make You Go Hmmmm…. (feat. Freedom Williams) – C+C Music Factory
More Stories By Tales From The Collection