Star Tours: The Ride That Took Us to a Galaxy Far Far Away
I have incredible respect and admiration for the creative individuals behind one of Disney's most iconic rides—Star Tours. I thought it would be fun to reach out to them to find out a little more about the Star Wars inspired ride and to request autographs from some of the people who made the joint project between Lucasfilm and Disney a reality. In doing so, I earned a renewed respect for how multi-faceted and interesting the rides' production was.

I was about five years old when I first visited Disneyland in 1992. I remember a lot about that experience, but what most sticks out in my mind about visiting the park was the original Star Tours ride. Similar to how it is today, upon first entering Star Tours' loading area, you found yourself in a galaxy far far away. The Starspeeder 3000 was there at full scale with R2-D2 aboard and C-3PO there to greet the attendees. You would wind your way through droids and creatures until you made it to the converted flight simulators that were the ride itself.

Everything about Star Tours, from the very experience of waiting in line to the ride itself took teams of talented individuals to create a first of its kind immersive experience. As it was a joint project between Lucasfilm and Disney, talent was pulled from both Industrial Light and Magic (ILM), the people who brought Star Wars to life, and Disney's Imagineers, the craftsmen in charge of designing the Magic Kingdom.
There was a division of labor between ILM and the Imagineers. For the ride itself, ILM was in charge of creating the ride film, while the Imagineers had the difficult task of making the riders feel like they were experiencing it through the use of a meticulously coordinated flight simulator. Despite how multi-faceted the project was, all of the pieces fell together to create a ride experience that in many ways rivaled the theatrical experience of the Star Wars films that had come before it.


Star Tours Cast and Crew
David Carson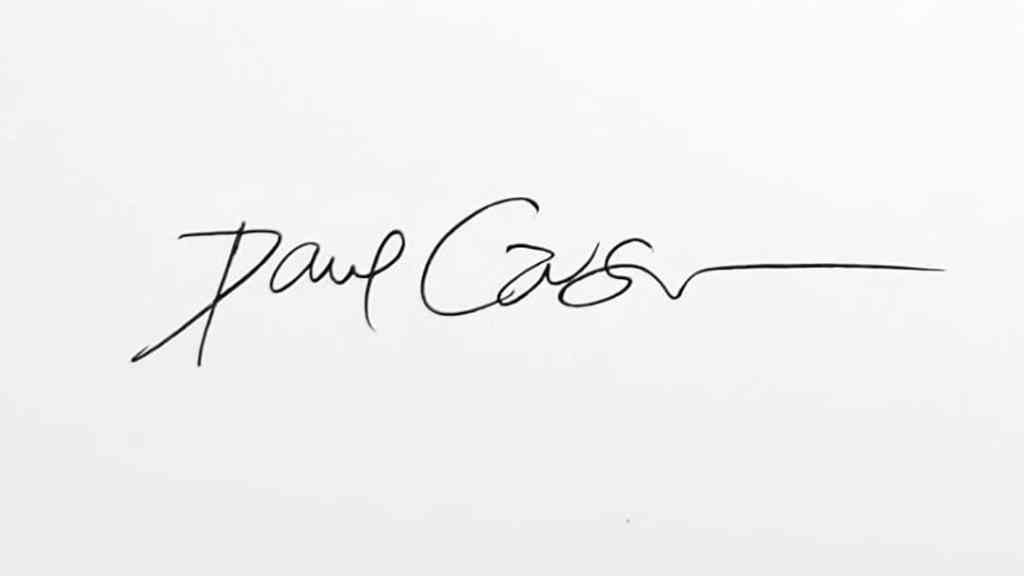 David Carson was the art director and storyboard artist for Star Tours. He also took over for longtime Star Wars veteran Dennis Muren in order to lead the ILM production of the ride film while Muren and his wife had their first child. I was able to reach out to Carson and in addition to signing a few index cards for me, he was kind enough to answer my questions.
Interview
TFTC: How did you get the job of storyboard artist on Star Tours? It seems to be the only time you've been credited with that role in IMDb.

Carson: I was hired at ILM into the model shop on Empire Strikes Back. But shortly after being hired a large number of background plates were approved which meant that many storyboards needed to be up-dated to match. Joe Johnston found out that I had done some storyboarding before coming to ILM and he asked the model shop if he could borrow me for a while to help with the new boards. After that, I did a number of boards for Empire.

I did some storyboards on Dragonslayer, though the film had a dedicated storyboard artist. And, I did a lot of storyboarding on Jedi with Joe and Nilo. The reason I'm not credited as storyboard artists is because my primary role was something else. Often the Visual Effects Art Director will also do storyboards.

I got the job on Star Tours because I had been working with Dennis Muren a lot, and he was chosen as the Visual Effects Supervisor on the project. He asked me to be Visual Effects Art Director.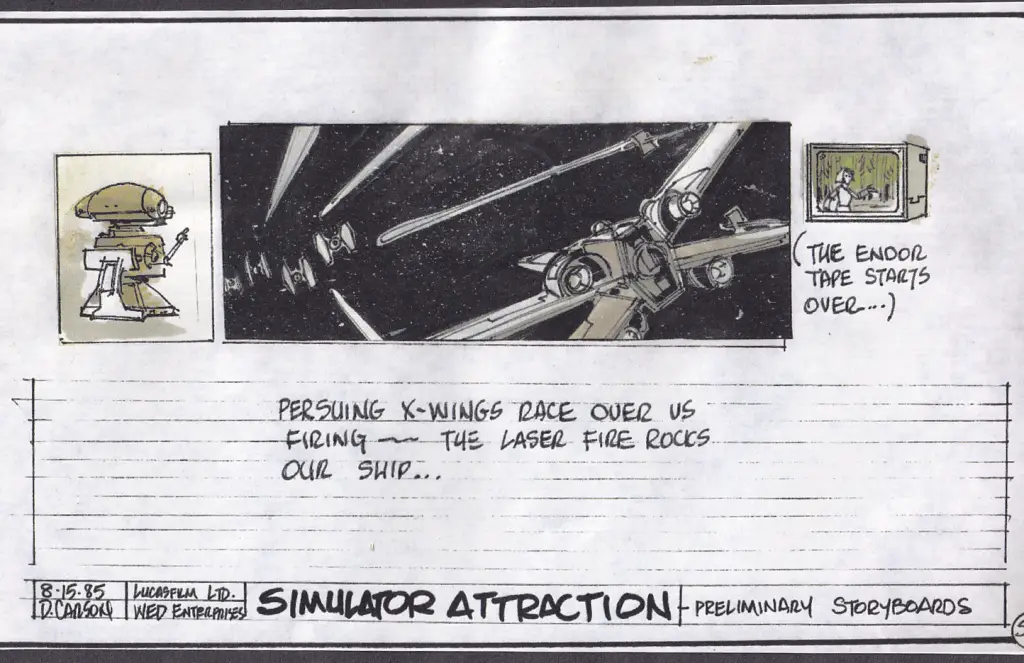 TFTC: The ride film had to be made to match the capabilities of the ride vehicle. How did that come into play during the storyboard phase?

Carson: Very early in the project a number of us both from Disney and ILM flew to England to see the Simulators in action. We rode it a number of times and got a sense of what it was capable of, and what it was weak at. Mostly we learned that it could do acceleration very well, but needed a few seconds to set up for the move. The one thing it couldn't do was drop quickly. It just couldn't dump that much hydraulic fluid that fast. We kept all this in mind as we designed and storyboarded the 'shots'
TFTC: How did your work on Return of the Jedi inform Star Tours? 

Carson: I had gotten pretty familiar with storyboarding the interaction between space ships, walkers, snow speeders, etc. The challenge with Star Tours is that there are no visible cuts. So I worked out that the only way you could emulate a new situation was to have the ship turn. So for instance when it was time for the first TIE Fighters to show up, I had the ship make a turn to reveal them. Once I worked that out it was pretty straight forward.

The other challenge was that action needed to be coordinated between the screen, the robot driving, and R2 on the side screen. I created a storyboard format that included all three elements. I'll attach a copy if I can find one.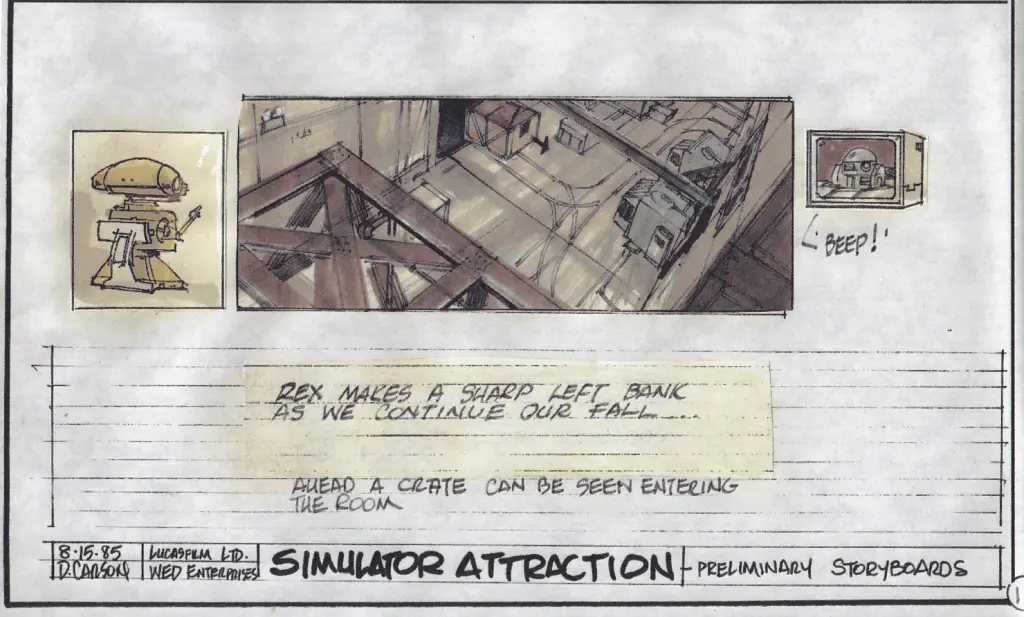 TFTC: Your career spanned a transitional period when practical effects shifted to computer generated ones. What was it like acquiring new skills and transitioning from a job like model maker to digital effects artist?

Carson: I became interested in computers as soon as they started showing up. I got a home computer early-on, and began to learn programming. So as the computer began to become one of our Visuals tools, I was on-board. I was one of the first people to make the transition from ILM to the new Computer Department (on Hook). I stayed there a while working on a number of films including Jurassic Park.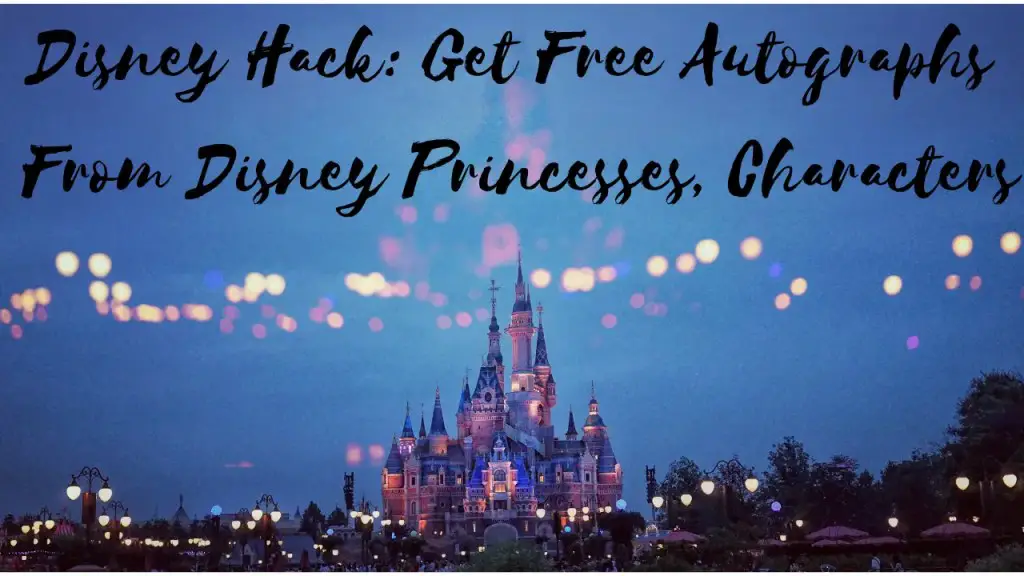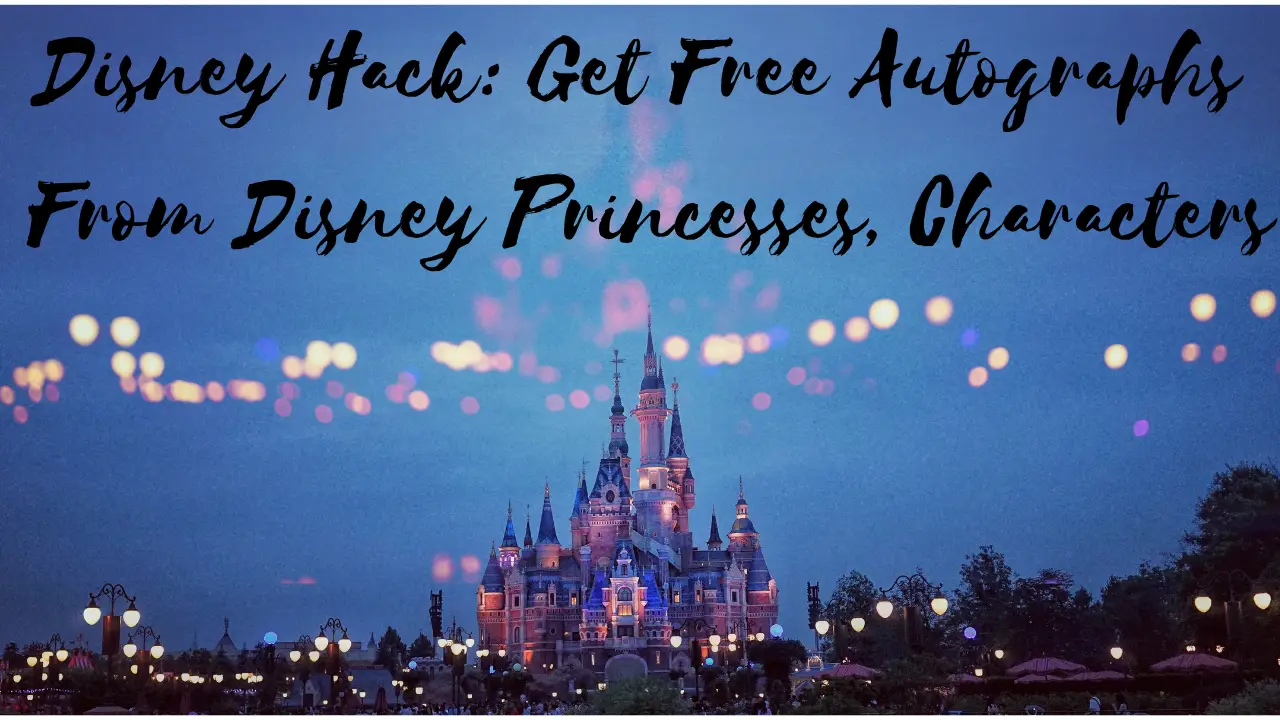 Brian Cummings
Brian Cummings provided the voice for the Vid-Screen Announcer (planetary destinations). Upon entering the ride, there would be mock advertisements for tours to far off Star Wars destinations like Hoth or Tatooine. Cummings provided the voiceover work for those.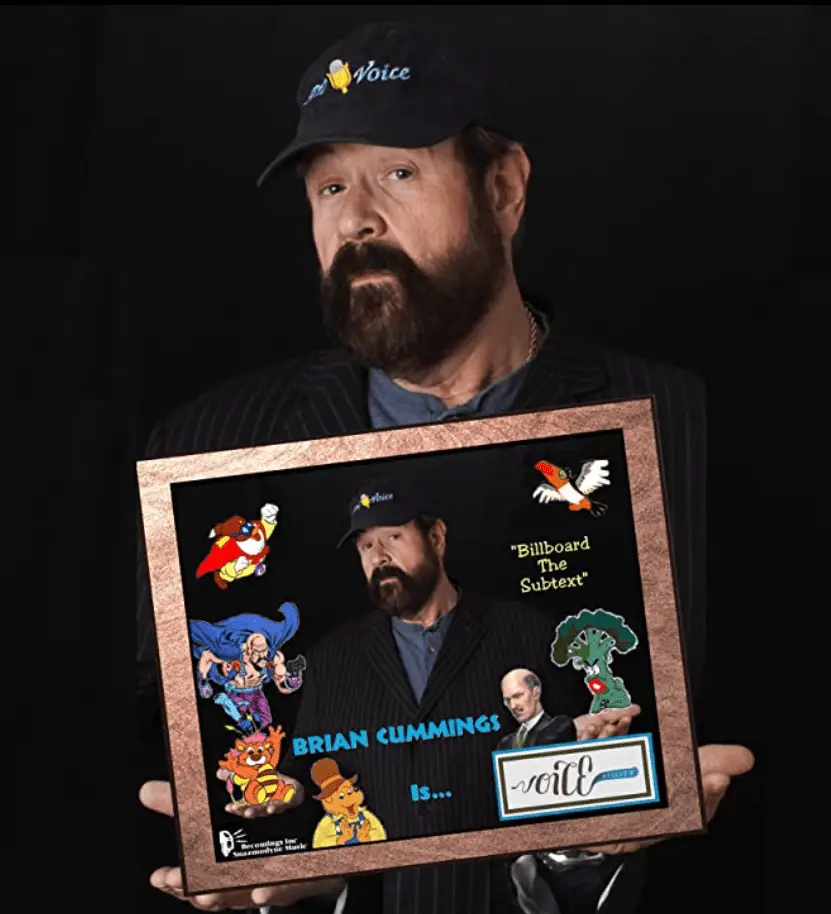 Interview
TFTC: How were you chosen for the role of Planetary Destinations Announcer?

Cummings: I had worked for Disney on a number of projects and the people who headed the project liked the sound of a previous job that was just a normal announcer. They wanted that kind of straighter believable sound. Sometimes we love to do wild, fun, or strange voices, but here, believably was their choice and I'm grateful they chose me.

TFTC: What was your experience like working with Disney and Lucasfilm?

Cummings: Like two people who work together who have different perspectives, these giants of the magic of our most memorable media have powerful insights. To me, it's like a gamer's love of the game. I needed to get the vision from both and try to satisfy both. The challenge makes it exciting! It also is satisfying that they both knew when we hit the mark. Loved it!

TFTC: If you've had the chance to experience it, what did you think of the updated ride, Star Tours—The Adventures Continue?

Cummings: Things that are just good enough or dated get replaced. Great things evolve. There are also times when creative teams change, but no matter, creativity is a process and not a destination. I loved doing the original Duck Tales! It isn't as fun that they've evolved for me, as an actor, but it's remarkable and satisfying to see a great concept reaching new fans. When it goes on, the innovations make the craft better and also the experience as well. I began as a fan, then actor, now a fan again.
Ira Keeler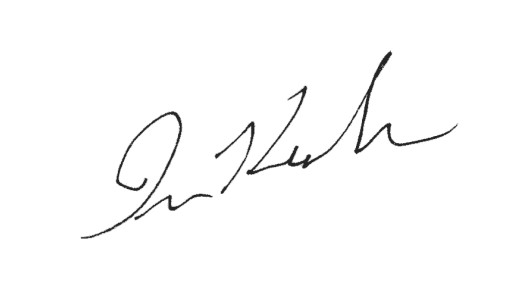 The late Ira keeler got his movie making start in the early 1980's while working on Star Wars: Episode VI – Return of the Jedi as a model maker at ILM. He worked on several other films leading up to Star Tours, as well as Captain EO, which was ILM and Disney's first collaboration. In addition to making models for the ride film, Keeler also made a cameo as well.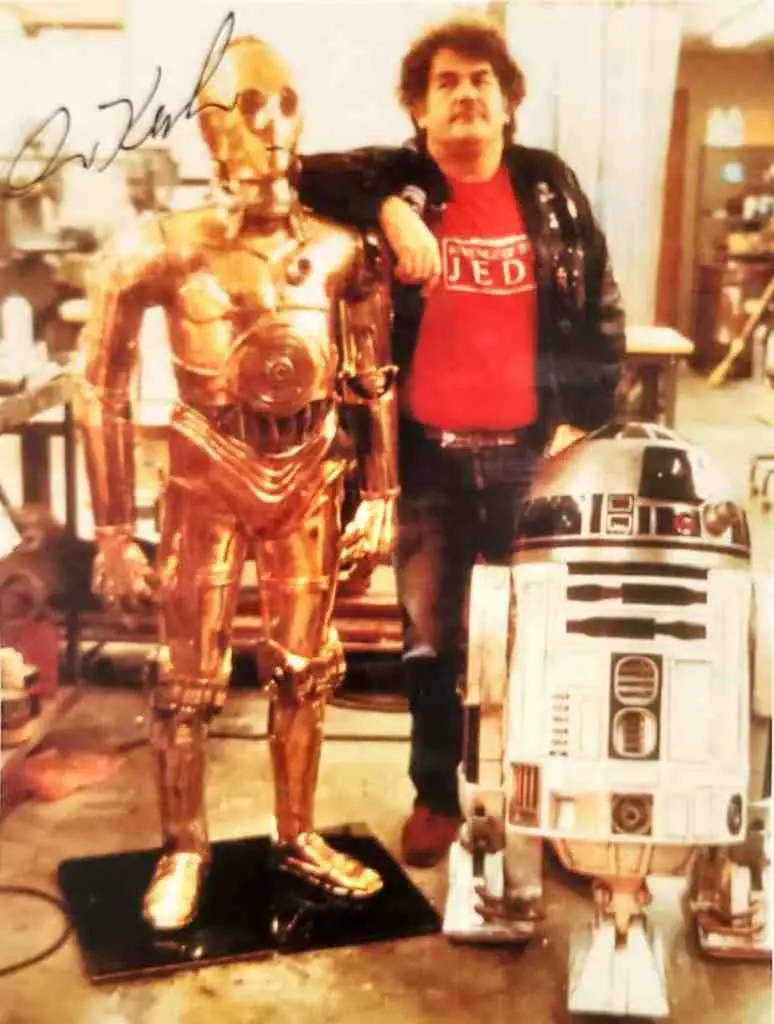 Interview
TFTC: Were there particular models that you worked on for Star Tours or did you have a part in a little bit of everything?

Keeler: I built speeder craft models, the Death Star's surface, and the set for the hyperspace shot [as well as] the model of the control room. I am the guy at the end of the ride in the control room. Go on a computer and search for the original Star Tours Ride and you will see me at the end.

TFTC: Disney Parks are known for their hidden secrets and there are plenty in the rides themselves. Were you able to include any in the work that you did?

Keeler: They sent us a model spacewship from the ride we replaced. (Note: Star Tours replaced the ride Adventure Thru Inner Space.)

TFTC: What were your impressions of the ride's updated version Star Tours—The Adventures Continue?

Keeler: I have not seen the new ride.
Richard Bellis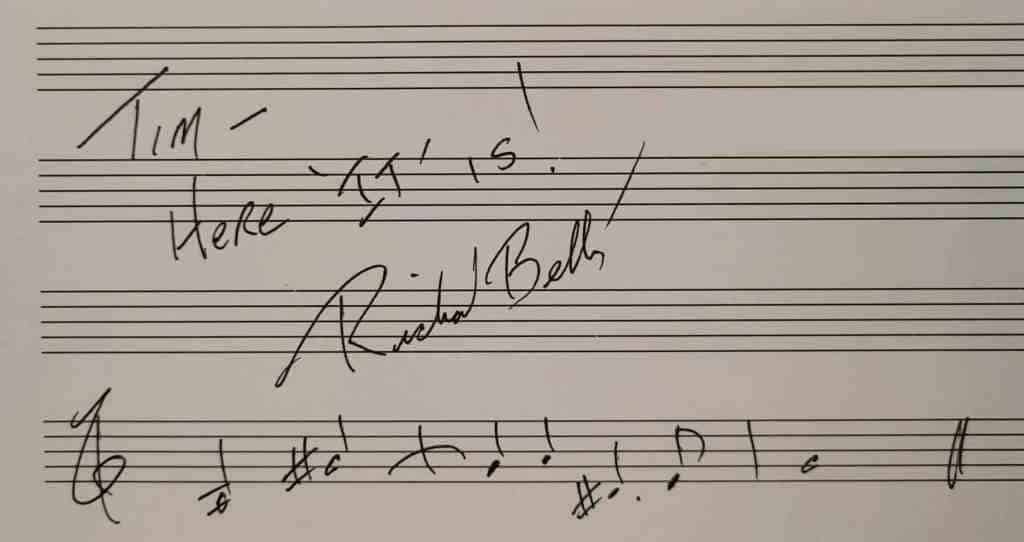 Richard Bellis is the creative force behind the scores for many of Disney's popular theme park attractions. His music has provided the backdrop for tons of rides to include: Star Tours, Alien Encounter, and the Twilight Zone Tower of Terror. He's an Emmy Award-winning composer whose work for The Walt Disney Company spans across decades and parks all around the world, including Disneyland Paris and Tokyo Disneyland.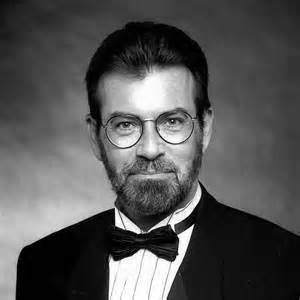 Interview
TFTC: How did John Williams' score influence your own?

Bellis:  There were two separate jobs on Star Tours.  First, the ride portion which involved choosing the sections of JW scores from Star Wars, figuring out how to edit them together (musically) into a score for the ride video as well as how the ride physically affected the audience.  Then re-recording that music in the edited format. Second, the pre-show music which involved the "Droid's Room" and several travel videos on the "Status Board" not to mention the "Announce Chime" was my original music.  I think everything I composed had to be influenced by JW in some form or fashion.  The "Droid's Room" was obviously influenced by the Cantina Band cue from the film.  Interestingly, the "Announce Chime" was influenced by Close Encounters of the Third Kind (communication with the Mother Ship), another John Williams score.  The Status Board videos were supposed to sound like advertisements for trips to Endor, Hoth, etc. The Droid's Room was supposed to be a workshop with droids repairing droid pilots but in the end, the music was playing out of a "boom box" where a single droid was working on a repair. We also re-recorded more JW music for the exit area.

TFTC: Did you have to keep the motions of the ride in mind as you were composing or was it completely based on what occurs on screen?

Bellis: Ha! Well above I referred to this.  The short answer is "Yes".  Both were important.  A group of us were treated to a test ride at the Imagineering campus in the early stages of development which allowed us to watch the flight simulator from the outside before riding inside.  Very cool.  I would get a copy of the film to work with but, with Disney ride attractions, we learned that even a camera strapped to the ride vehicle, you couldn't FEEL the ride.  That's because the camera and the vehicle moved exactly together and when one is a passenger, one moves contrary to the bumps and dips of the vehicle.

TFTC: Do you have any memories or interesting moments during your time working on the ride that you would like to share?

Bellis:  Well, again, above you have one example of an extraordinary memory.  In addition, standing on the podium in a studio filled with incredible musicians, conducting JW's fabulous music was a rare treat.  For one thing, I was not at all concerned, as I would be with my own music, if it would work or not.  Proven, beautiful orchestral music and all I had to do was give a downbeat and off it went.
Lorne Peterson
One of Lorne Peterson's lesser known roles was as ILM's supervising model maker for the Star Tours ride. By 1987 when the ride debuted, Peterson was a seasoned veteran in the model shop, having worked on all three previous Star Wars films as well as Indiana Jones and E.T. Star Tours required all new footage and models to be created. It was such an undertaking that it was said to be a more difficult project than the full length Star Wars films.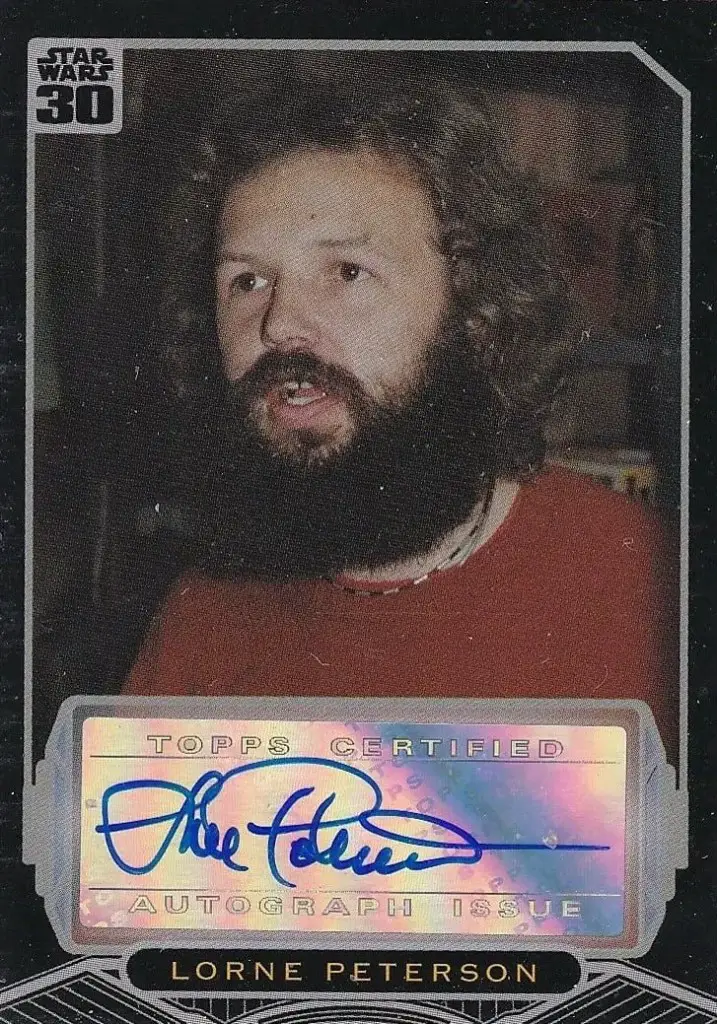 George Giordano
George Giordano was on the Star Tours special effects crew for the ride's footage. Giordano has a long history of working in special effects and now runs his own studio PCND/Fx.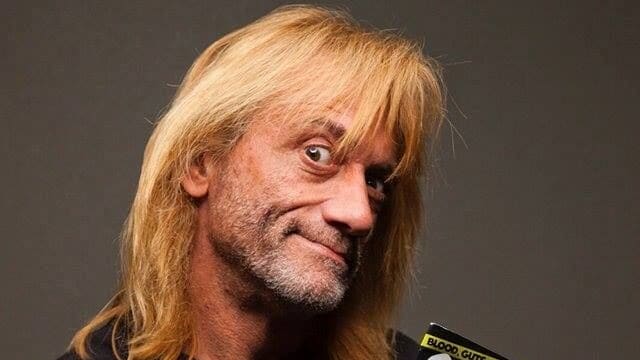 Orlando Ferrante
During his 40 years at Walt Disney Imagineering (WDI), former vice president of engineering, design, and production Orlando Ferrante helped create magical Disney lands around the world. On Star Tours, Orlando aided in story development as part of the Imagineering project team.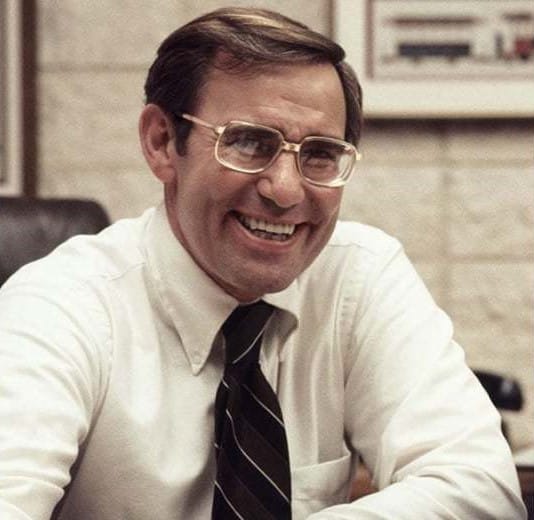 Selwyn Eddy III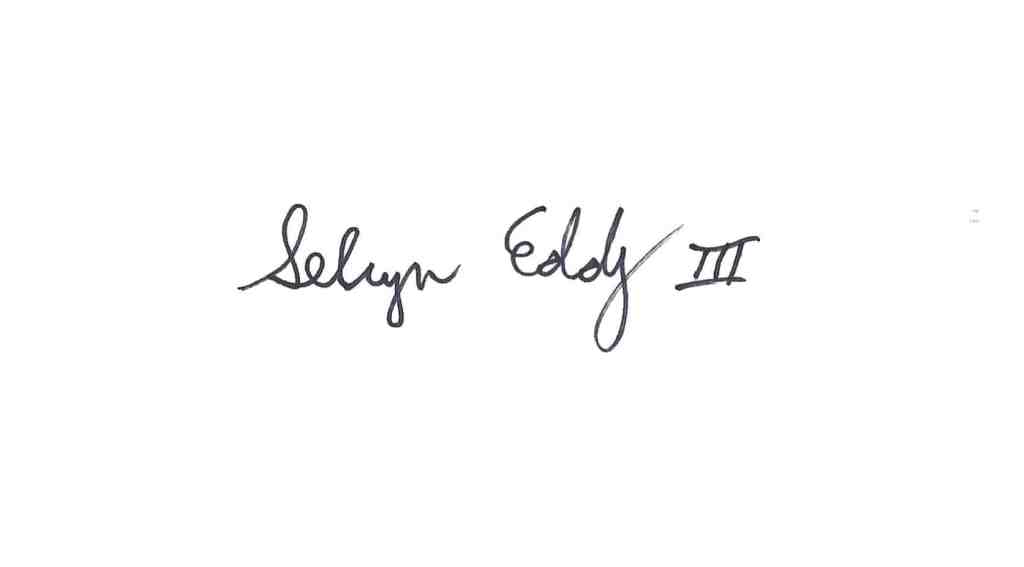 Selwyn Eddy began his film career working at Lucasfilm as assistant cameraman in the miniature and optical effects unit on Return of the Jedi. For Star Tours, he was the effects cameraman and later went on to be a computer graphics artist for the special edition of Star Wars, and assistant cameraman for The Empire Strikes Back .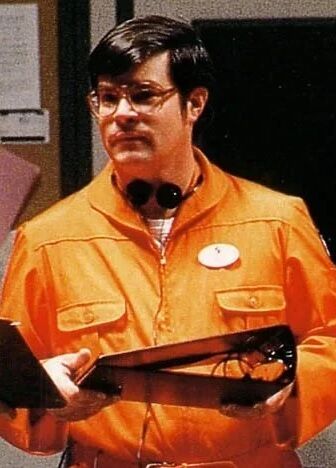 Michael Eisner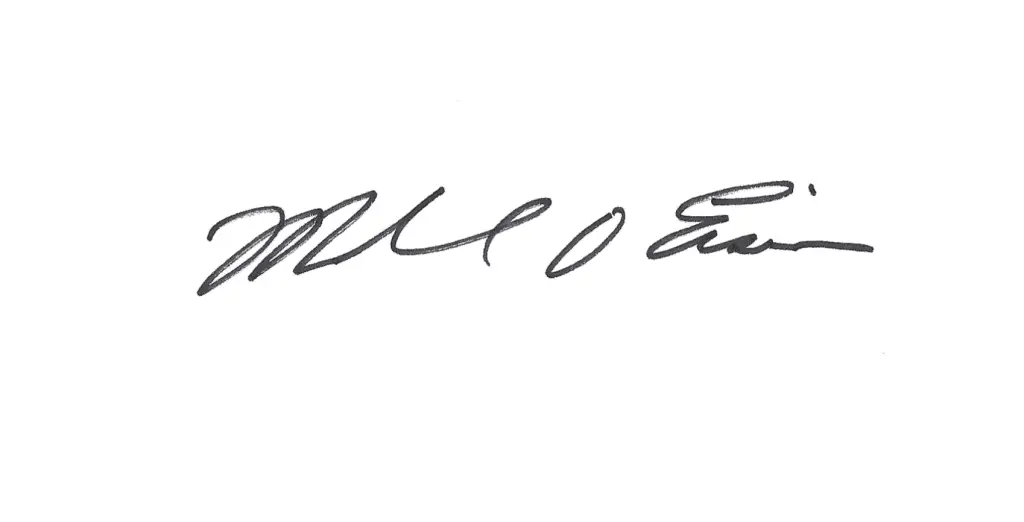 This photo shows Michael Eisner, center, Disney chairman, and Star Wars creator George Lucas as they prepare to use a lightsaber to cut the ribbon to open the new Star Tours attraction at Disneyland in Anaheim, Calif., Jan. 9, 1987. Without Eisner, the ride never would have come to fruition.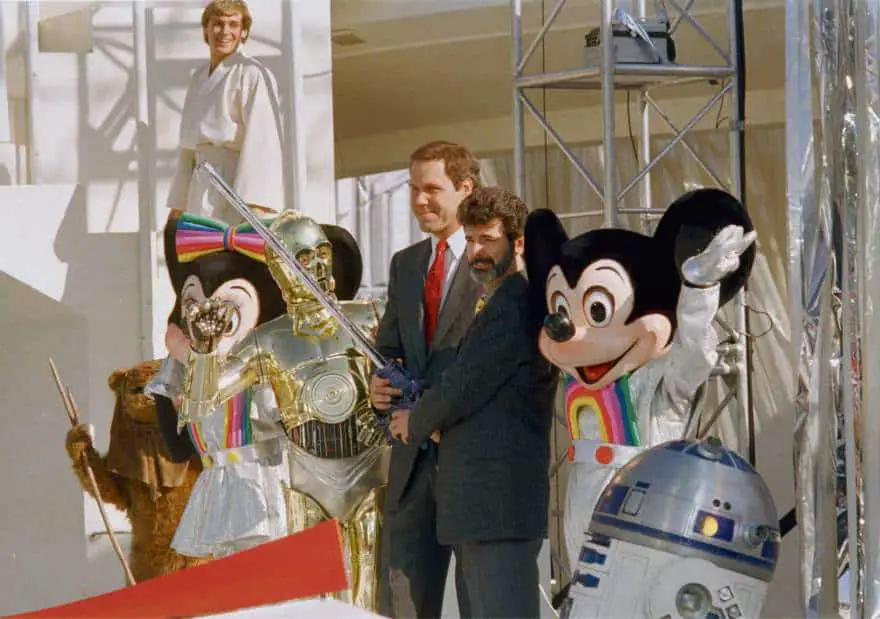 Warwick Davis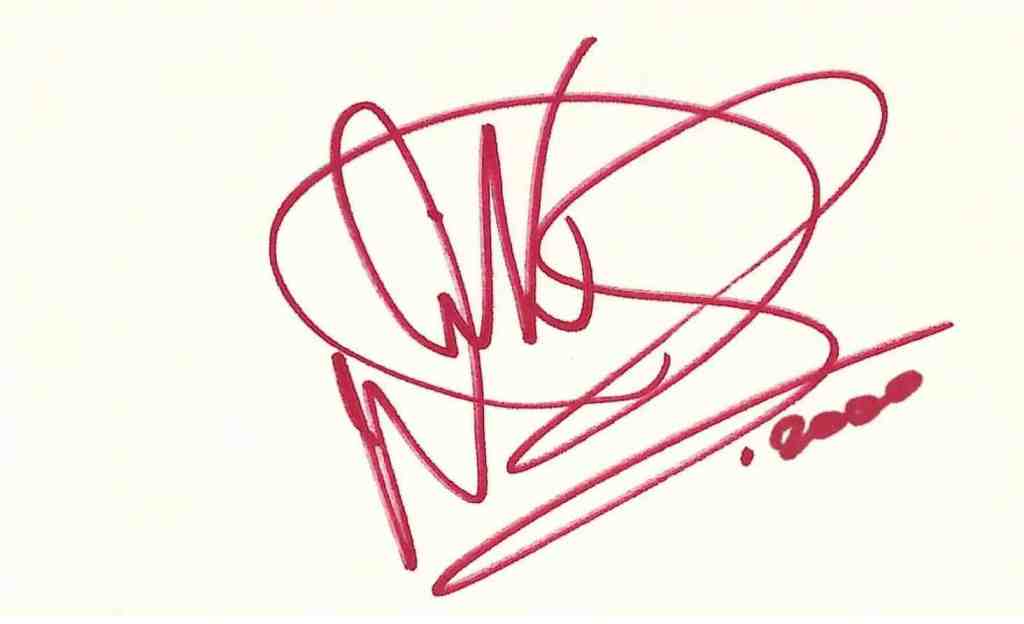 For Star Tours, Warwick Davis reprised the role of the Ewok Wicket W. Warrick from Return of the Jedi.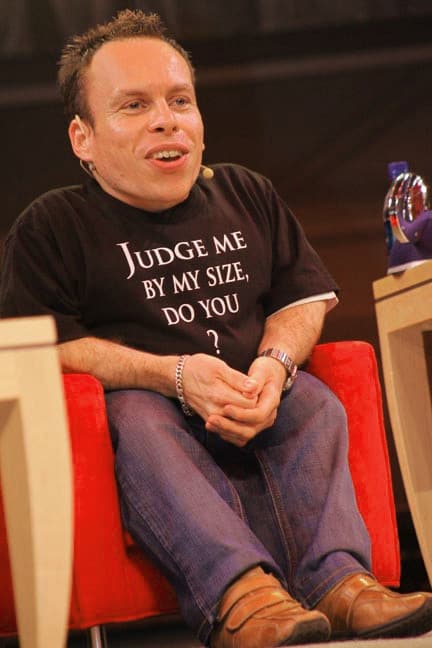 Kenny Baker
Kenny Baker is one of the few actors from the original Star Wars trilogy to make an appearance on Star Tours. He played R2-D2 on the ride film.
Fred Tatasciore

Unlike Darth Vader in the original Star Wars films who was voiced by James Earl Jones, Star Tours' Vader was voiced by Fred Tatasciore.
Paul Reubens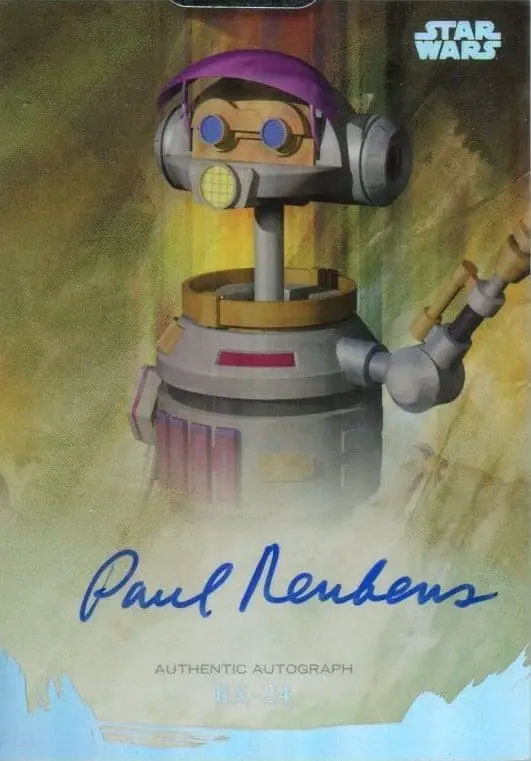 Paul Rubens is known for his character Pee-wee Herman. A zany character with a wildly popular kid's show in the 80's. His off the wall personality made him the perfect fit for the haywire pilot droid RX-24 a.k.a. Captain "Rex" in Star Tours.
Lynette Eklund & Terri Hardin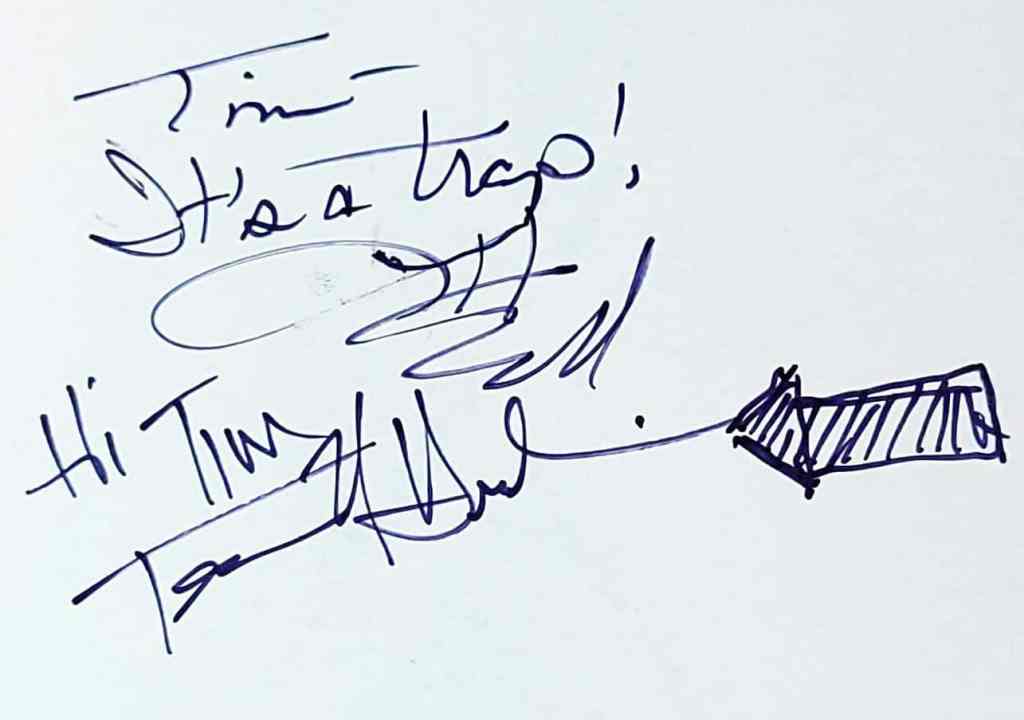 Lynette Eklund and Terri Hardin both worked on Star Tours and continue to collaborate to this day. They created the Ackbar puppet used in the Tokyo Disneyland version of the ride. Lynette also did some work for Nintendo which you can check out here. Eklund is also credited with designing the "Vomit Seat" for the original Star Tours in Disneyland. It was a redesigned seat for the ride, better equipped to handle, well, vomit.
Imagineering Star Tours
If you would like to learn more about the history of Star Tours, starwars.com did an incredible two part write up on the history of Star Tours which is worth a read as it provides an in-depth retelling of the ride's history from inception to opening day. The first part covered the impetus of the ride and the second part covers how Star Tours was made.
Star Tours Credits
IMDb Credits

Directed by 

Writing Credits (in alphabetical order)  

Cast  

Produced by 

Music by 

Sound Department 

Special Effects by 

Visual Effects by 

Camera and Electrical Department 

Music Department