I am an autograph collector who enjoys the hobby by reaching out to celebrities, athletes, and other public figures through fan mail. If I'm lucky, I get a response and hopefully an autograph. Between December 2021 and January 2022 I got a number of interesting replies, including two that I had been hoping to get for a long time—Liam Neeson and Lili Reinhart among others.
Through The Mail (TTM) Autographs
Liam Neeson
While there is a long tradition of Star Wars actors responding to fan mail, Liam Neeson almost never responds, so it's hard for me to believe that he actually replied to my letter

As far as I can recall, there is only one other response from Neeson that I am aware of in recent memory. Star Tiger seems to confirm that with last reported success from Neeson having occurred 12 years ago!

Seeing Neeson's reply here might make it seem easy, but it actually took years of trying. It wasn't until sending my tenth letter, mostly to via venue addresses, that it finally paid off. This is certainly part of my autograph collection that I will treasure, especially given the "May the force be with you" inscription.
Star Wars Autograph Quiz | Can You Tell What's Real or Fake?
Alejandra Reynoso
After playing through Far Cry, meeting Giancarlo Esposito (the voice of El Presidente in the game), and doing an interview with Sean Rey who voices the protagonist Dani Rojas, I decided to reach out to more Far Cry 6 voice actors. Enter Alejandra Reynoso. She did various background voices for residents of the game's fictional island Yara but also played Sypha Belnades on Netflix's Castlevania and will be voicing Neon on the upcoming Stranger of Paradise: Final Fantasy Origin.
Alejandra Reynoso Fan Mail Address

750 North San Vicente Blvd
East Tower 11th Floor
Los Angeles, CA 90069
Lili Reinhart
After a few years of trying, I am really happy to finally get a return from Lili Reinhart. I've tried writing to her and several other Riverdale cast members at the studio where the show is filmed in Canada, but I've never had any luck. In the spring of 2021, I even tried to meet Reinhart in person while she was filming "Plus Minus" nearby in Austin. Unfortunately that didn't pan out, but this time, writing to her finally did. She signed all four images that I sent her. I had previously printed them out in the hopes of getting her autograph in Austin, but I was eventually able to put them to use anyway.
Lili Reinhart Fan Mail Address

8512 Westmoreland Lake Dr.
Cornelius, NC 28031
USA
Brian Levant
Just in time for last Christmas, I got this wonderful reply from Jingle All The Way Director Brian Levant. I'm a big Arnold Schwarzenegger fan and this is actually one of my favorite films of his. My family and I watch the movie every year during Christmas time and it has become a tradition for us. Next year, as part of the seasonal decorations, I'll be hanging one of these photos up along with other Christmas themed autographs from the likes of Ed Asner and Chevy Chase.
Arnold Schwarzenegger & Taylor Swift Are Pioneering Digital Signatures; Who's Doing it Right, Who's Doing it Wrong?
J.K. Rowling
I sent a letter to J.K. Rowling via the set of Strike and as one would expect, got this response from her office:

16 December 2021
Dear Tim,
Thank you for your letter requesting J.K. Rowling's autograph. Ms. Rowling tries to read and answer as many letters as she can personally, however, the reality is that it is no longer possible for her to manage all of her mail single-handedly.

Ms. Rowling is currently receiving overwhelming requests for autographs from "around the world and her writing, along with her ongoing work and charitable commitments are such that she is very sorry, she is not in a position to help with these requests. I am sorry for this disappointing response.

All letters are very much appreciated so thank you once again for writing and for your interest .

Yours sincerely,
Angela Milne
Office of J.K. Rowling
www .jkrowling.com
www.wizardingworld.com
www.theickabog.com
J. K. Rowling Fan Mail Address

c/o Bloomsbury Publishing, Plc
31 Bedford Avenue
London, WC1B 3AT
United Kingdom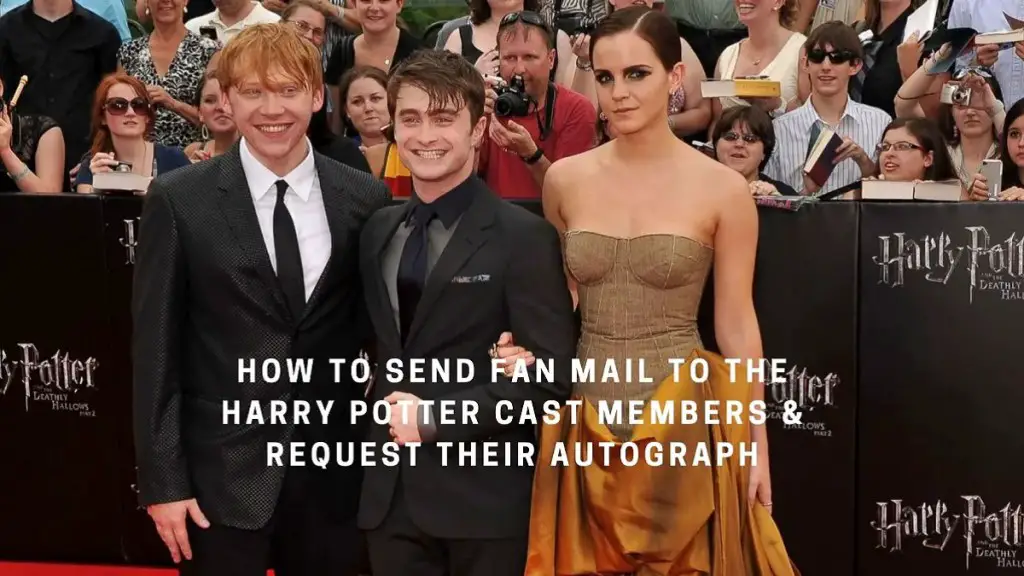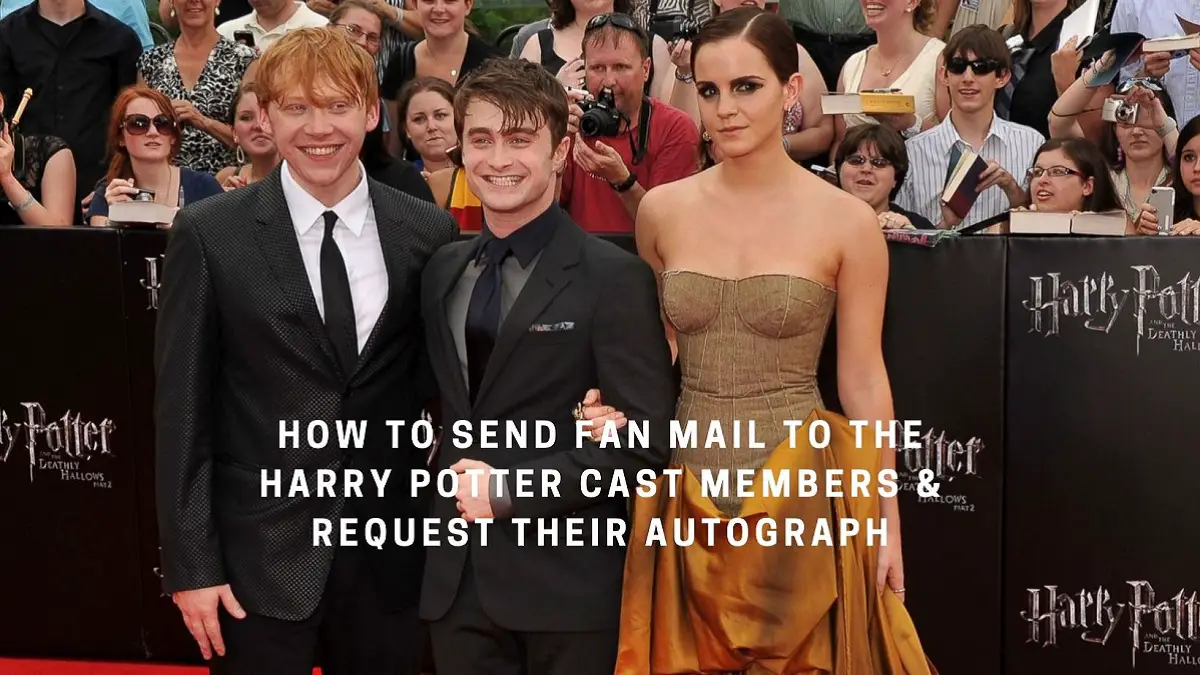 In Person Autographs / Purchases
Beach Bunny
There are a lot of musicians that sell signed CDs and more are doing so, at an increasing rate it seems. Here's one that I was very happy to see adopt the trend. I discovered Beach Bunny in early 2021 while listening to SiriusXMU. They soon after gained a bit of prominence after rerecording one of their songs to feature Canadian pop duo and twin sisters Tegan and Sara. From the first song to the last, Beach Bunny's blame game was one of my favorite albums from last year so, it felt right to add a signed copy to my collection.
11 Chart Topping Artists, A-List Celebrities That Sell Their Autograph [And Three to Avoid]
Kerry Bishé
One of my favorite shows is AMC's Halt and Catch Fire. The series is a hugely underrated tech drama set between 1983 and 1995. It spans four seasons and stars Kerry Bishé, Lee Pace, Scoot McNairy, and Mackenzie Davis. I now have autographs from the latter two and will continue to look out for something from the show signed by Scoot McNairy and Mackenzie Davis.
Emilia Clarke
Emilia Clarke is a great signer. She does conventions where you can get her autograph in person, she signs through the mail via her agency, and last year she made plenty of signed copies of her comic available for sale at very affordable prices. When Mother of Madness was first released she was selling signed copies through Forbidden Planet. When the hardcover omnibus edition came out in late 2021, she sold signed copies of those through Barnes and Noble and other retailers.
Nintendo, Star Wars, Indiana Jones, & More! [Fan Mail, TTM Autograph Roundup]