The idea of calling a celebrity may sound crazy on the face of it, but is it really? You might be surprised at how easy getting in tough with celebrities has become in recent years. Whether it's through email or more traditional fan mail, there are countless positive stories about fans getting in contact with celebrities. Of course, it's not easy to just pick up a phone and dial a celebrity directly, but there are ways to reach out if you utilize the services listed below or go through agents.
Call Celebrities Through Agents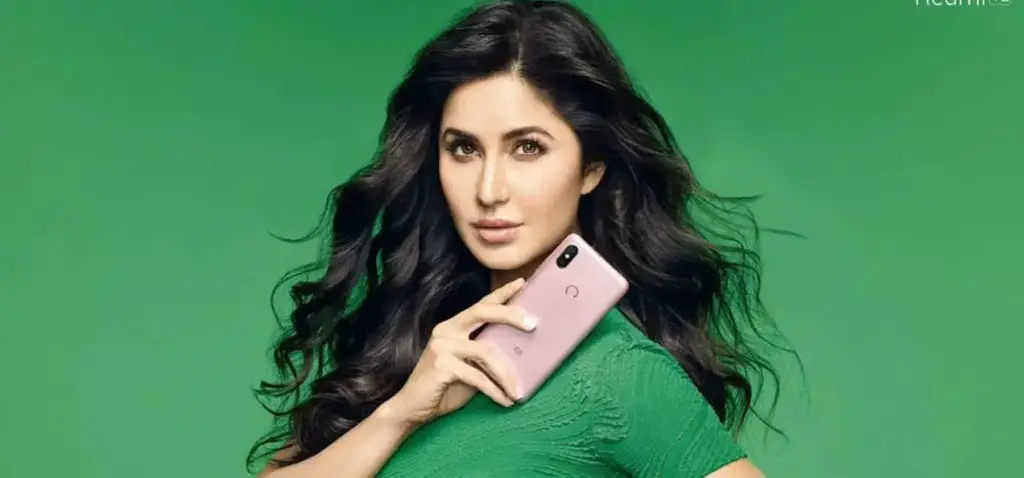 A great way to get in touch with celebrities is to go through their agent via the agency that represents the actor. Sometimes this will allow you to get into direct contact with your favorite celebrity. More often than not though, you will more likely be able to get a message to them through the agent. Here are phone numbers and other contact information for talent agencies representing some of the biggest names in Hollywood.
Talent Agency Contact Info
Address
Websites
369 Universal Artists
Phone: +1 323 461 3833
Email: [email protected]

468 N Camden Dr # 100
Beverly Hills, CA

» Official Website
90210 Talent Agency
Phone: +1 323 903 7217
Email: [email protected]

16430 Ventura Blvd # 200
Encino, CA

» Official Website
Abrams Artists Agency
Phone: (310) 859-0625
Email: [email protected]

9200 Sunset Blvd.
11th Floor
Los Angeles, CA

» Official Website
Abstract Talent Agency
Phone: +1 818-876-9647
Email: [email protected] / [email protected]stracttalentagency.com

5023 N Parkway
Calabasas, CA

» Official Website
AC Talent Agency
Phone: +1 323 878 0800
Email: [email protected]

8447 Wilshire Blvd
Beverly Hills, CA

» Official Website
Across The Board (ATB) Talent Agency
Phone: +1 323 761 0282
Email: [email protected]

14542 Ventura Blvd # 201
Sherman Oaks, CA

» Official Website
Affinity Artists Agency
Phone: +1 323 525 0577
Email: [email protected]

5455 Wilshire Blvd # 1010
Los Angeles, CA

» Official Website
Agency for the Performing Arts (APA)
Phone: (310) 888-4200
Email: [email protected]

405 S Beverly Dr
Beverly Hills, CA

» Official Website
AKA Talent Agency
Phone: +1 323 965 5600
Email: [email protected]

6310 San Vicente Blvd # 200
Los Angeles, CA

» Official Website
All American Rascals Talent Agency
Phone: +1 323 686 6001
Email: [email protected]
10250 Constellation Blvd # 2320
Los Angeles,, CA

» Official Website
Allegory Creative Management
Phone: +1 818 582 8055
Email: [email protected]

13261 Moorpark St # 103
Sherman Oaks, CA

» Official Website
Allensworth Entertainment
Phone: +1 323 333 5493
Email: [email protected]

433 N Camden Dr
4th Fl
Beverly Hills, CA

» Official Website
Almond Talent Agency
Phone: +1 323 934 5500
Email: [email protected]

8217 Beverly Blvd # 8
West Hollywood, CA

» Official Website
Alvarado Rey Agency
Phone: +1 323 656 2277
Email: [email protected]

7906 Santa Monica Blvd. # 205
Hollywood, CA

» Official Website
American Media Artists (AMA)
Phone: +1 818 986 2946

4741 Laurel Canyon Blvd., # 210
Valley Village, CA
Amsel, Eisenstadt, Frazier & Hinojosa Talent Agency (AEFH)
Phone: +1 323 939 1188
Email: [email protected]

5055 Wilshire Blvd # 865
Los Angeles, CA

» Official Website
AMT Artists
Phone: +1 818 582 2490
15260 Ventura Blvd # 1200
Sherman Oaks, CA
Angel City Talent
Phone: +1 323 656 5489
Email: [email protected]

8318 Kirkwood Dr
Los Angeles, CA

» Official Website
Aqua Talent Agency
Phone: + 1 310 859 8889
Email: [email protected]

9000 Sunset Blvd # 700
Los Angeles, CA

» Official Website
Arete Talent Agency
Phone: +1 424 278 1601
Email: [email protected]

454 N. Robertson Blvd.
Los Angeles, CA

» Official Website
Agency
Address
Artistic Talent
Phone: +1 323 206 7807
Email: [email protected]
5436 Laurel Canyon # 111
Valley Village, CA

» Official Website
Avalon Artists Group
Phone: +1 323 692 1700
Email: [email protected]

5455 Wilshire Blvd # 900
Los Angeles, CA

» Official Website
Avant Artists
Phone: +1 818 609 1556
Email: [email protected] / [email protected]

4869 Topanga Canyon Blvd # 2
Woodland Hills, CA

» Official Website
Baron Entertainment
Phone: +1 323 969 1000
Email: [email protected]

13848 Ventura Blvd # A
Sherman Oaks, CA

» Official Website
BBA Talent
,
Beal Talent & Associates
Phone: +1 818 775 0018
Email: [email protected]

8300 Tampa Ave. # K
Northridge, CA

» Official Website
Berman/Sacks Talent Agency
Phone: +1 323 337 9033
Email: [email protected]

8335 Sunset Blvd # 225
West Hollywood, CA

» Official Website
Beth Stein and Associates
Phone: +1 310 452 8811
Email: [email protected]

920 Abbot Kinney Blvd
Venice, CA

» Official Website
Beverly Hecht Agency
Phone: +1 818 559 5600
Email: [email protected] / [email protected]

12100 Wilshire Boulevard # 800
Los Angeles, CA

» Official Website
Bicoastal Talent & Literary Agency
Phone: +1 818 559 6422
Email: [email protected] / [email protected]

2600 W. Olive Ave. # 500
Burbank, CA

» Official Website
Brady, Brannon & Rich Talent (BBR)
Phone: +1 323-938-1989
Email: [email protected]

5670 Wilshire Blvd # 820
Los Angeles, CA

» Official Website
Brant Rose Agency
Phone: +1 323 460 6464
Email: [email protected]

6671 Sunset Blvd # 1584B
Los Angeles, CA

» Official Website
Brianna Blake
Phone: 833.326.6729 opt.1
Email: [email protected]
5760 Legacy Drive
Plano, CA

» Official Website
BRS / Gage Talent Agency
Phone: +1 323 857 6666
Email: [email protected]
5757 Wilshire Blvd # 659
Los Angeles, CA

» Official Website
Catalyst Talent Agency
Phone: +1 310 820 9195
Email: [email protected]
12424 Wilshire Blvd
9th Fl
Los Angeles, CA
Cavaleri & Associates
Phone: +1 818 955 9300
Email: [email protected]

3500 W. Olive Ave. #
Burbank, CA

» Official Website
Central Artists
Phone: +1 818 557 8284
Email: [email protected] / [email protected]

3308 W Burbank Blvd
Burbank, CA

» Official Website
Circle of 10 Talent
Phone: +1 949 701 6215
Email: [email protected]

333 El Camino Real # 200
Tustin, CA

» Official Website
Circle Talent Associates
Phone: +1 310 496 4501
Email: [email protected]

401 Wilshire Blvd # 1200
Santa Monica, CA

» Official Website
Clear Talent Group
Phone: +1 818 509 0121
Email: [email protected]

10950 Ventura Blvd
Studio City, CA

» Official Website
Coast to Coast Talent Group
Phone: +1 323 845 9200
Email: [email protected]

3350 Barham Blvd
Los Angeles, CA

» Official Website
Creative Artists Agency
Phone: (424) 288-2000
Email: [email protected]

2000 Avenue of the Stars
# 100
Los Angeles, CA

» Official Website
Cunningham Escott Slevin & Doherty (CESD)
Phone: +1 310 475 2111
Email: [email protected]

10635 Santa Monica Blvd # 130
Los Angeles, CA

» Official Website
Daniel Hoff Agency
Phone: +1 323 932 2500
Email: [email protected]

5455 Wilshire Blvd # 1100
Los Angeles, CA

» Official Website
David Shapira & Associates
Phone: +1 310 967 0480
Email: [email protected]
193 N Robertson Blvd
Beverly Hills, CA

» Official Website
Defining Artists Agency
Phone: +1 424-302-0073
Email: [email protected] / [email protected]

193 N Robertson Blvd
Second Floor
Beverly Hills, CA

» Official Website
Domain Talent
Phone: +1 310 888 8500
9229 Sunset Blvd # 710
Los Angeles, CA
Don Buchwald & Associates
Phone: (323) 655-7400
Email: [email protected]

6500 Wilshire Blvd # 2200
Los Angeles, CA

» Official Website
Eddiemer
Phone: 84342854642
Email: [email protected]

Jbeil
Jbeil
Jbeil, CA

» Official Website
Element Talent Agency
Phone: +1 310 893 1894
Email: [email protected] / [email protected]

11425 Moorpark St North
Hollywood, CA

» Official Website
elev8
Phone: +1 310 734 8688
Email: [email protected] / [email protected]

489 S. Robertson Blvd. # 206
Beverly Hills, CA

» Official Website
Ellis Talent Group
,
Envy Model and Talent
Phone: +1 310 694 8567
Email: [email protected] / [email protected]

489 S. Robertson Blvd. # 104A
Beverly Hills, CA

» Official Website
Equitable Stewardship For Artists (ESA)
Phone: +1 310 853 4200
Email: [email protected]

6363 Wilshire Blvd. # 650
Los Angeles, CA

» Official Website
FireStarter Entertainment
Phone: +1 213 531 0547
Email: [email protected]

4304 Wildwest Circle
Moorpark, CA

» Official Website
First Artists Management
Phone: +1 818 377 7750
Email: [email protected]

4764 Park Granada # 110
Calabasas, CA

» Official Website
First Class Talent Agency
Phone: +1 818-424-3280
Email: [email protected]

13440 Ventura Blvd.
2nd Fl.
Sherman Oaks, CA

» Official Website
Gar Lester Agency (GLA)
Phone: +1 818 769 1400
Email: [email protected]
11026 Ventura Blvd # 10
Studio City, CA

» Official Website
Glick Agency
,
Global Artists Agency
Phone: +1 323 836 0320
Email: [email protected]

6253 Hollywood Blvd # 508
Los Angeles, CA

» Official Website
Grace Talent Organization
Phone: +1 323 424 4494
Email: [email protected] / [email protected]

8370 Wilshire Blvd # 340
Beverly Hills, CA

» Official Website
Grant, Savic, Kopaloff & Associates
Phone: +1 323 782 1854
Email: [email protected] / [email protected]
6399 Wilshire Blvd # 415
Los Angeles, CA

» Official Website
Green and Green Talent Group
Phone: +1 310 720 9169
Email: [email protected]

6363 Wilshire Blvd # 420
Los Angeles, CA
Greene & Associates Talent Agency
Phone: +1 310 550 9333
Email: [email protected]
1901 Avenue of the Stars # 130
Los Angeles, CA
GVA Talent Agency
Phone: +1 310 278 1310
Email: [email protected]

8981 Sunset Blvd # 204
Los Angeles, CA

» Official Website
Happen Agency
Phone: +1 818 588 6437
Email: [email protected]

9795 Cabrini Dr # 206
Burbank, CA

» Official Website
Henderson Represents
Phone: +1 818 733 2424
Email: [email protected]

100 Universal City Plaza # 7152
Universal City, CA

» Official Website
Hollywood Original Talent
Phone: +1 323 460 2951
Email: [email protected]

6115 Selma Ave. # 207
Hollywood, CA

» Official Website
House of Representatives
Phone: +1 310 451 2345
Email: [email protected]
1434 6th St #1
Santa Monica, CA
Howard Talent West
Phone: +1 818-766-5300
Email: [email protected]

17000 Ventura Blvd # 210
Encino, CA

» Official Website
HTG Artists
Phone: +1 818-387-8812
Email: [email protected]

4150 W Riverside Dr
Burbank, CA

» Official Website
ICM Partners
Phone: +1 310 550 4000
Email: [email protected]

10250 Constellation Blvd
9th Floor
Los Angeles, CA

» Official Website
Ideal Talent Agency (I.T.A.)
Phone: +1 818 306 9223
Email: [email protected]

10806 Ventura Blvd # 2
Studio City, CA

» Official Website
Innovative Artists
Phone: (310) 656-0400
Email: [email protected]

1505 10th St
Santa Monica, CA

» Official Website
Integrity Talent Agency
Phone: +1 818-386-8592
Email: [email protected]

2600 W. Olive Ave.
5th Floor
Burbank, CA

» Official Website
Jaime Ferrar Agency
Phone: +1 818 506 8311
Email: [email protected]

4741 Laurel Canyon Blvd # 110
Valley Village, CA

» Official Website
Jana Luker Agency
Phone: +1 310 441 2822

20501 Ventura Blvd #115
Woodland Hills, CA
Jenny Stricklin Talent Agency
Phone: +1 747 477 1400
Email: [email protected]

178 S Victory Blvd
Burbank, CA

» Official Website
JKA Talent
Phone: +1 818 980 2093
Email: [email protected]
412725 Ventura Boulevard # H
Studio City, CA
JLA Talent
Phone: +1 310-276-5677
Email: [email protected]

9151 Sunset Blvd
West Hollywood,, CA

» Official Website
Joseph Le Talent Agency
Phone: +1 818 973 2705
Email: [email protected]
3500 West Olive Avenue, # 300
Burbank, CA
JVC Talent Agency
Phone: +1 323 420 3800
Email: [email protected]

11030 Ventura Blvd # 2
Studio City, CA

» Official Website
Kathleen Schultz Associates Talent Agency (KSA)
Phone: +1 818 760 3100
Email: [email protected]

6442 Coldwater Canyon # 206
Valley Glen, CA

» Official Website
Kazarian/Measures/Ruskin & Associates (KMR)
Phone: +1 818-769-9111
Email: [email protected]

11969 Ventura Blvd # 300
Studio City, CA

» Official Website
LB Talent Agency
Phone: +1 818 380-3099

15303 Ventura Blvd, # 900
Sherman Oaks, CA
Linda McAlister Talent
Phone: +1 626 529 5739
Email: [email protected] / [email protected]

30 N Raymond # 213
Pasadena, CA

» Official Website
Littman Talent Group
Phone: +1 818 853 9400
Email: [email protected]

15720 Ventura Blvd Suite # 611
Encino, CA

» Official Website
M.O. Artist Agency
Phone: +1 818 227 5158
Email: [email protected]

6320 Canoga Ave
15th Floor
Woodland Hills, CA

» Official Website
Malaky International
Phone: +1 310 777 7560
Email: [email protected]
205 S. Beverly Dr. # 211
Beverly Hills, CA
Marlene Agency
Phone: +1 310 578 5099
Email: [email protected]

4150 Via Dolce
Marina Del Rey, CA

» Official Website
Mavrick Artists Agency
Phone: +1 323 931 5555
Email: [email protected]

8383 Wilshire Blvd # 330
Beverly Hills, CA

» Official Website
McDonald Selznick Associates (MSA)
Phone: +1 323 957 6680
Email: [email protected]

953 Cole Ave
Los Angeles, CA

» Official Website
Media Artists Group
Phone: +1 323 658 5050
Email: [email protected]

8222 Melrose Ave
2nd Floor
Los Angeles, CA

» Official Website
Metropolitan (MTA)
Phone: +1 323 857 4500

5405 Wilshire Blvd # 218
Los Angeles, CA
Michael Zanuck Agency (MZA)
Phone: +1 818 707 9747
Email: [email protected]

28035 Dorothy Dr. Suite 120
Agoura Hills, CA

» Official Website
MMV
Phone: +1 323-206-5050
Email: [email protected]
4221 Wilshire Blvd. Suite 2903
Los Angeles, CA

» Official Website
Mogan Entertainment
Phone: +1 424 343 0445
Email: [email protected]
1011 Palm Ave #302
West Hollywood, CA

» Official Website
Momentum Talent and Literary Agency
Phone: +1 310 858 6655
Email: [email protected]

9401 Wilshire Blvd # 501
Beverly Hills, CA

» Official Website
Nancy Chaidez & Associates
Phone: +1 323 467 8954
Email: [email protected]

6340 Coldwater Canyon #214
North Hollywood, CA

» Official Website
Origin Talent
Phone: +1 818 487 1800
Email: [email protected]

4705 Laurel Canyon Blvd # 303
Studio City, CA

» Official Website
Osbrink Talent Agency
Phone: +1 818 760 2488
Email: [email protected]

4343 Lankershim Blvd # 100
Universal City, CA

» Official Website
Pacific Talent & Models
Phone: +1 310 321 7670
Email: [email protected]

1600 Rosecrans Ave Media Center,
4th Fl
Manhattan Beach, CA

» Official Website
Pakula/King and Associates
Phone: +1 310 281 4868
9229 Sunset Blvd # 400
Los Angeles, CA
Pantheon Talent
Phone: +1 310 201 0120
Email: [email protected]

1801 Century Park East # 1910
Los Angeles, CA

» Official Website
Paradigm Talent Agency
Phone: (310) 273-6700
Email: [email protected]

9336 Civic Center Drive
Beverly Hills, CA

» Official Website
Prestige Talent Agency
Phone: +1 310 777 7707
Email: [email protected]

9100 Wilshire Blvd # 725E
Beverly Hills, CA

» Official Website
Privilege Talent Agency
Phone: +1 818 386 2377
17514 Ventura Blvd # 105
Encino, CA
Prodigy Talent
Phone: +1 310 462-2310
Email: [email protected]

7080 Hollywood Blvd # 1100
Hollywood, CA

» Official Website
Productions Plus
Phone: +1 310 324 5544
Email: [email protected]

879 W 190th Street # 1150
Gardena, CA

» Official Website
Progressive Artists Agency
Phone: +1 310 559 9700
9696 Culver Blvd # 110
Culver City, CA
Rebel Entertainment Partners
Phone: +1 323 935 1700
Email: [email protected]

5700 Wilshire Blvd # 456
Los Angeles, CA

» Official Website
Resolution Talent & Literary Agency
Phone: +1 424 274 4200
Email: [email protected]
1801 Century Park East
23rd Floor
Los Angeles, CA

» Official Website
Rogers Orion Talent Agency
Phone: +1 818 789 7064
Email: [email protected] / [email protected]

13731 Ventura Blvd # D
Sherman Oaks, CA

» Official Website
RPM Talent Agency
Phone: +1 818 333 5150
Email: [email protected]

2600 W Olive Ave
5th Fl
Burbank, CA

» Official Website
Sandra Marsh & Associates
Phone: +1 310 285 0303
Email: [email protected]
6420 Wilshire Blvd # 880
Los Angeles, CA

» Official Website
Savage Agency
Phone: +1 323 461 8316
Email: [email protected]

6212 Banner Ave
Hollywood, CA

» Official Website
SDB Partners
Phone: +1 310 785 0060
315 S Beverly Dr # 411
Beverly Hills, CA
Smith & Hervey/Grimes Talent Agency
Phone: +1 310 475 2010
Email: [email protected]

3002 Midvale Ave # 206
Los Angeles, CA

» Official Website
SMS Talent
Phone: +1 310 289 0909

8383 Wilshire Blvd # 230
Beverly Hills, CA

» Official Website
Sovereign Talent Group
Phone: +1 310 474 4000
Email: [email protected]

1642 Westwood Blvd # 202
Westwood, CA

» Official Website
Agency
Address
Spectrum Talent
Phone: +1 310 862 4922
Email: [email protected]

9107 Wilshire Blvd # 450
Beverly Hills, CA

» Official Website
Stewart Talent
Phone: +1 213-943-2970
Email: [email protected]

7250 Melrose Avenue # 4
Los Angeles, CA

» Official Website
Stone Manners Salners Agency (SMS)
Phone: +1 323 655 1313
Email: [email protected]

6100 Wilshire Blvd # 1500
Los Angeles, CA

» Official Website
Susan Nathe & Associates
Phone: +1 323 653 7573

8281 Melrose Ave # 200
Los Angeles, CA
Synergy Talent
Phone: +1 818 995 6500
Email: [email protected]

13251 Ventura Blvd
Studio City, CA

» Official Website
Talent House LA
Phone: +1 310 315 4797
Email: [email protected]

3000 Olympic Blvd # 2226
Santa Monica, CA

» Official Website
TalentWorks
Phone: +1 818 972 4300
Email: [email protected]

3500 W Olive Ave # 1400
Burbank, CA

» Official Website
TCA/Jed Root
Phone: +1 310 432 2929
Email: [email protected]

9220 Sunset Blvd # 315
Los Angeles, CA

» Official Website
The Carry Company
Phone: +1 213 388 0770
Email: [email protected]
3875 Wilshire Blvd # 402
4th Fl.
Los Angeles,

» Official Website
The Chasin Agency
Phone: +1 310 278 7505
Email: [email protected]

8899 Beverly Blvd. # 716
Los Angeles, CA

» Official Website
The Corsa Agency
Phone: +1 310 231 7010

11704 Wilshire Blvd # 204
Los Angeles, CA
The Culbertson Group
Phone: +1 323 650 9454
Email: [email protected]
9107 Wilshire Blvd # 450
Beverly Hills, CA
The Gersh Agency
Phone: (310) 274-6611
Email: [email protected]

9465 Wilshire Blvd
# 600 6th Fl
Beverly Hills, CA

» Official Website
The Jerry Pace Agency
Phone: +1 818 501 8919
Email: [email protected] / [email protected]

120 South Victory Blvd. # 205
Burbank, CA

» Official Website
The Kohner Agency
Phone: +1 310 550 1060
Email: [email protected]
9300 Wilshire Blvd # 555
Beverly Hills, CA

» Official Website
The Levin Agency
Phone: +1 323 653 7073
Email: [email protected]

8484 Wilshire Blvd. # 750
Beverly Hills, CA

» Official Website
The Polygon Group
Phone: +1 747 248 7012
Email: [email protected]

303 N. Glenoaks Blvd # 200
Burbank, CA

» Official Website
The Skouras Agency
Phone: +1 310 395 9550
Email: [email protected]

1149 Third St
3rd Fl
Santa Monica, CA

» Official Website
The Stander Group
Phone: +1 818 905 7000
Email: [email protected] / [email protected]
4533 Van Nuys Blvd # 401
Sherman Oaks, CA

» Official Website
The Stevens Group
Phone: +1 818 528 3674

14011 Ventura Blvd # 201
Sherman Oaks, CA
The Strain Group
Phone: +1 323 525 3391

5455 Wilshire Blvd
Los Angeles, CA
The Wayne Agency
Phone: +1 310 492 5994
Email: [email protected]

3255 Wilshire Blvd., 15th Floor # 1534
Los Angeles, CA

» Official Website
Tilmar Talent Agency
Phone: +1 310 623 9231
Email: [email protected]

6404 Wilshire Blvd # 735
Los Angeles, CA

» Official Website
United Talent Agency
Phone: (310) 273-6700
Email: [email protected]

9336 Civic Center Drive
Beverly Hills, CA

» Official Website
Universal Talent Agency
Phone: +1 310 226 6105
Email: [email protected]
4221 Wilshire Blvd # 290-17
Los Angeles, CA

» Official Website
Vesta Talent Agency
Phone: +1 310 538 8298
Email: [email protected]

1600 Rosecrans Ave. Media Center
4th Floor
Manhattan Beach, CA

» Official Website
William Kerwin Agency
Phone: +1 323 469 5155
Email: [email protected]

1605 N Cahuenga Blvd # 202
Hollywood, CA

» Official Website
William Morris Endeavor
Phone: (310) 285-9000

9601 Wilshire Blvd
3rd Fl
Beverly Hills, CA

» Official Website